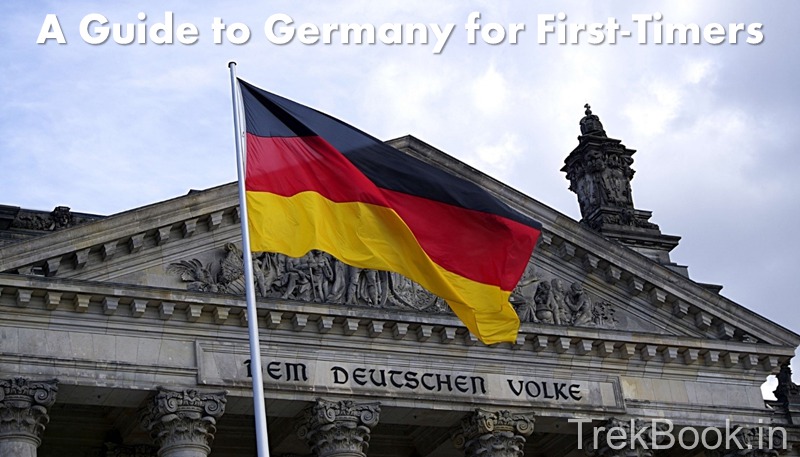 A Guide to Germany for First-Timers
At the heart of Europe and with a rich culture and history, Germany should be at the top of anyone's list to visit. While many parts of the country were destroyed during World War II, there is still plenty to see, and in many cases, the mixture of old and new is what makes the country so unique.
With so much to see and do in Germany, planning your trip can be overwhelming. We've come up with this guide to help first-timers get it right and enjoy their trip to the fullest.
Getting There
Germany is a full member of the European Union and operates under the Schengen Agreement. This means the visa you would need to visit Switzerland or France is essentially the same, but instead of applying at the Swiss Embassy, you'll apply through the German one. After you've acquired your visa, your trip will likely start in Berlin, Hamburg or Munich, as they are the largest cities.
Getting Around
Once you get to Germany, you'll find public transportation is plentiful and efficient (although Germans like to complain about it at times). All trains in Germany run through the state company Deutsche Bahn, which offers a pass entitling you to unlimited train travel within Germany. This pass also applies to city lines, such as metros and undergrounds.
It is also fairly easy to move around by bus. FlixBus is a good option as it is relatively inexpensive and offers routes all across Germany and even to other countries.
Most buses and trains in Germany have WiFi with surprisingly strong connections, so you can use this downtime to learn about where you are traveling. You could access Netflix from another country and watch a series such as "Anthony Bourdain: Parts Unknown." He does an episode on Cologne that is well worth watching.
Where to Stay
Accommodation in Germany comes in all different shapes, sizes and prices. Hotel rooms in the major cities can cost between 100 to 200 euros a night or 50 to 75 euros if you don't mind staying outside the city. Having the German rail pass makes this option more feasible as you can move around easily and cheaply.
Another choice is to stay in hostels, which tend to be less expensive (between 15 to 50 euros per night). However, these often feature shared, dormitory-style rooms and can have a reputation for being party zones, as they are frequented by young travelers. The more reputable sites for hostel booking will tell you upfront what kind of atmosphere to expect so that you can avoid any unwanted surprises.
Another option is to use Airbnb, an apartment rental service that has transformed holiday accommodation. In Germany, you can rent out rooms in people's apartments for 40 to 70 euros or their entire apartment for 100 euros and up. Location is once again key—flats in the city center will be more expensive and harder to get. Using this option is often a great way to save some money as well as to meet people who live in the area.
When to Go
There are two times of the year best for traveling to Germany: Christmas and summer. The month of December in Germany is special. Almost every city and town sets up a Christmas market with seasonal foods and drinks, handicrafts and much more. Seeing Germany during this time of the year is magical and well worth it.
However, if you can't go in December, it's best to wait until summer. German winters are long and cold, and the sun likes to hide itself. To make the most out of what the country has to offer and to keep from freezing, look to plan a trip between May and September.
Where to Go
You could easily spend weeks in Germany, but since many of us do not have that kind of time, here are some of the highlights to help you plan your trip:
Berlin: The German capital is a must-visit. It is filled with museums about the country's rich history (as well as some of its darker parts; the Holocaust Memorial is heart-wrenching but worthwhile) You can also see what is left of the Berlin Wall and learn about life in communist East Germany. The city also has a bustling arts, restaurant and nightlife scene—you'll need to spend at least a few days here to see everything.
Munich: The country's third largest city is another spot you must hit. The best time to go is in the fall when they have their famous Oktoberfest celebration. Apart from this, you can visit the state opera house, as well as some interesting museums, and of course, the beer gardens. This city also warrants a few days. Here might be a good place to find a decorative beer stein, a typical souvenir from Germany.
Hamburg: While many people don't put this city on the list, Hamburg has a lot to offer. Traditionally a port city, Hamburg offers some unique architecture and great shopping. One spot to be sure to visit is the miniature museum, which reconstructs cities and popular places using tiny models.
Cologne: Spelled Köln in German, this city is special because of its cathedral. While much of the city was destroyed during World War II, the church remained, and it has become a landmark worth visiting.
The Black Forest: If you want to get out of the cities for a bit, the Black Forest is a great place to go. Home to some of Germany's more beautiful landscapes, this area is full of picturesque villages, hiking, castles and much more. You can move around the area by train or bus but by car is best, as it gives you the chance to explore less well-known areas. Be sure to pick up a cuckoo clock as a souvenir; these Black Forest handicrafts are world famous.
If you are planning to visit all of these places, you can do so easily, especially when traveling by train. These places are positioned around Germany in somewhat of a circle. Hamburg is in the northwest, Cologne in the west, Munich and the Black Forest in the south, and Berlin in the east.
A good idea would be to fly to Berlin, go south to Munich, west to the Black Forest and Cologne, and then north to Hamburg. From there, you could take your flight back home. This route could easily be done in reverse, depending on time and airfare.
What to Eat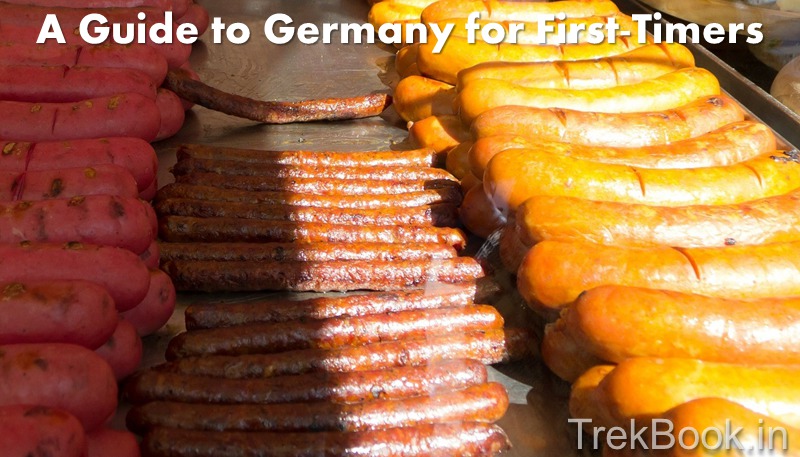 Traditional German cuisine can be summed up rather easily: meat and potatoes. While there are obviously more options, most dishes, such as schnitzel (fried meat), knödel (dumplings) and spätzle (egg noodles), revolve around these ingredients. Other regional dishes include Gruenkohl (kale and sausages) in the north, and some of the best sausages (wurst in German) can be found at street vendors or markets.
For vegetarians, options do exist, but you need to pay a little more attention. There is a rising vegetarian and vegan movement in Germany, so you should be able to find something for you. Most restaurants will have something available without meat, but know that this is not the country's specialty.
Stay Safe and Enjoy Your Trip
A common concern when traveling to a new place is about safety. In general, Germany is a very safe country, and you should expect to have a smooth and pleasant trip. Most people, especially those used to dealing with tourists, will speak English quite well. Be a smart traveler, keep track of your belongings, and make sure to follow local rules. If you do this, you shouldn't have any issues.
One thing to look out for is Germans tend to speak very directly. Their culture values efficiency and clarity, so some people might respond to you in a way that might seem rude. Know this is not their intention but rather just people being themselves. In general, German people are friendly, helpful and easy to get along with.
So hopefully you are ready to get started planning your trip. As we said, these are the basics. You are sure to learn lots more once you arrive. So what are you waiting for? Pack your bags and go!
Guest Author From Germany …. Blogger on THE SEVEN DAY ITCH Ruby is a traveler and freelance writer. When she was younger, she traveled around Europe with some friends. The sights, sounds and smells inspired her, and she hasn't been able to stop since. She loves writing about the places she's been with the hopes her work will inspire others to head out and see the world.