Pavanathadi Jatra 2020

पवनाथडी जत्रा 2020

 Dates = 4 to 8 March

2020

४ ते ८ मार्च २०२०

 Time
10 AM to 10 PM
Location
PWD Ground, Karmvir Bhaurao Patil Road, New Sanghavi, Pimpri-Chinchwad, Maharashtra 411027

सांगवीतील पी.डब्लू.डी. मैदान
Pavanathadi Jatra program schedule for 2020
4 March 2020 – Wednesday
The inauguration in the auspicious hands of international shooter Anjali Bhagwat
At 5 pm — Music Melody Hindi-Marathi Dance
At 7 pm — 'Garajaa Mahaarashtra' program
5 March 2020 – Thrusday
At 5 pm —  Maharashtrachi Hasyajatra (Comedy program)
At 7 pm — Lavanya Darbar
6 March 2020 – Friday
At 5 pm — Little Champ,
At 7 pm — Bollywood stars
7 March 2020 – Saturday
At 5 pm — Dhadakebaj Sakhi
At 7 pm — Singing, playing and dancing
8 March 2020 – Sunday
At 5 pm — I love my India (songs on patriotism)
Marathi Movie songs and Bhava gite in the closing ceremony.
Note: All these programs are free of cost (no ticket for programs)
---
२०२० च्या पवनाथडी जत्रेत काय काय कार्यक्रम होणार आहेत ?
४ मार्च २०२०- बुधवार
उद्घाटन आंतरराष्ट्रीय नेमबाज अंजली भागवत यांच्या हस्ते
सायंकाळी पाच वाजता — म्युझिक मेलडी हिंदी-मराठी नृत्यगीते
सायंकाळी सात वाजता — 'गर्जा हा महाराष्ट्र' कार्यक्रम
५ मार्च २०२० – गुरुवार
 सायंकाळी पाच वाजता — महाराष्ट्राची हास्यजत्रा,
सायंकाळी सात वाजता — लावण्य दरबार
६ मार्च २०२० – शुक्रवार
सायंकाळी पाच वाजता — लिटिल चॅम्प,
सायंकाळी सात वाजता — बॉलिवूड स्टार्स
७ मार्च २०२० – शनिवार
सायंकाळी पाच वाजता — धडाकेबाज सखी,
सायंकाळी सात वाजता — गायन, वादन व नृत्य
८ मार्च २०२० – रविवार
सायंकाळी पाच वाजता — आय लव्ह माय इंडिया (देशभक्तीवरील गीते) यांचा समावेश आहे.
'मराठी चित्रपट गीते आणि भावगीतांच्या कलाविष्काराने जत्रेची सांगता होणार आहे.
टीप : हे सर्व कार्यक्रम विनामूल्य आहेत
One of the best part of life is to tinker with your taste buds 🙂 and I get this chance here two times in a year, one when I go to the Bhimthadi jatra at Pune and second when I go for the weekend food fest – Pavanathadi Jatra organized by PCMC.
You get vegetarian and non-vegetarian homely food directly from the kitchen of women who do this day in day out to run their houses. Another part of interest to me is exhibition stalls by the Self Help Groups (SHGS) where different hand made clothing, papad, pickles, masalas, arts are kept on sale.
PCMC management looks more proficient than it was last year, so i was bit surprised and happy too.
Location of Pavanathadi jatra is PWD ground Sangvi.
Here is a video shot by me during this food festival – interesting to see how they make such large Puran Poli easily
Artists are performing Jagaran Gondhal (this is typical dance and music combination playes throughout the night after the marriage ceremony in villages)At the entry gate another troop is performing traditional Sanai vadan, which is normally performed during Indian Marriages (again at the entry gate)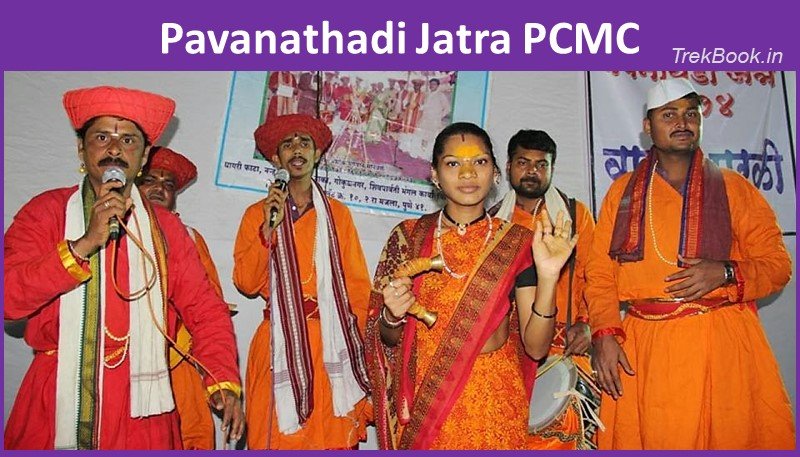 Huge crowd to enjoy local famous band performers…
Arrangement was pretty good compared to the last year.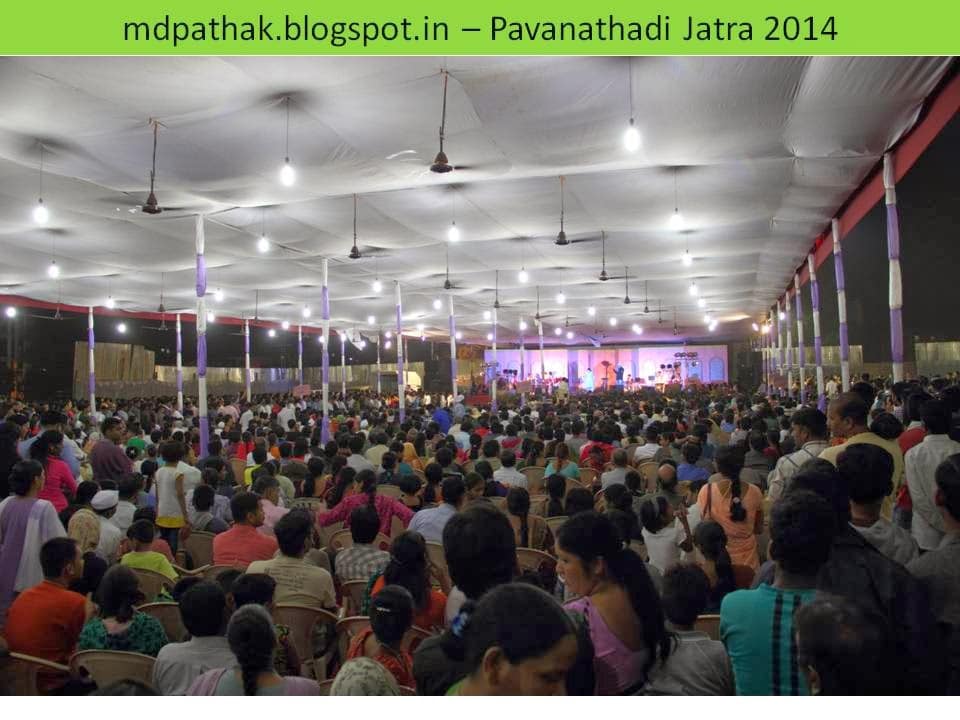 Pavanathadi Jatra entrance was not that grand as the Bhim thadi jatra was .. but its ok, I was more interested in the food quality rather than spending on the entrance, and the food quality was definitely better than the
Bhimthadi Jatra at Pune
few months back.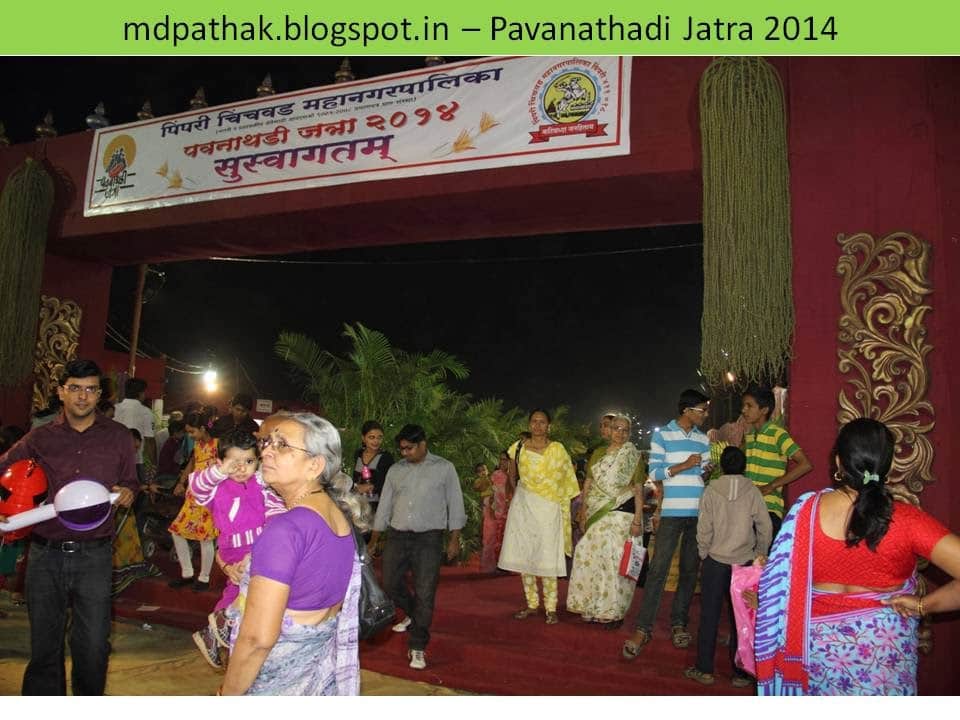 And the Pomfret Fish ready to fry .. It was so mouth watering and yummy …
And the other local fishes like river fish, bangada, surmai … with quite different taste … Try them for sure …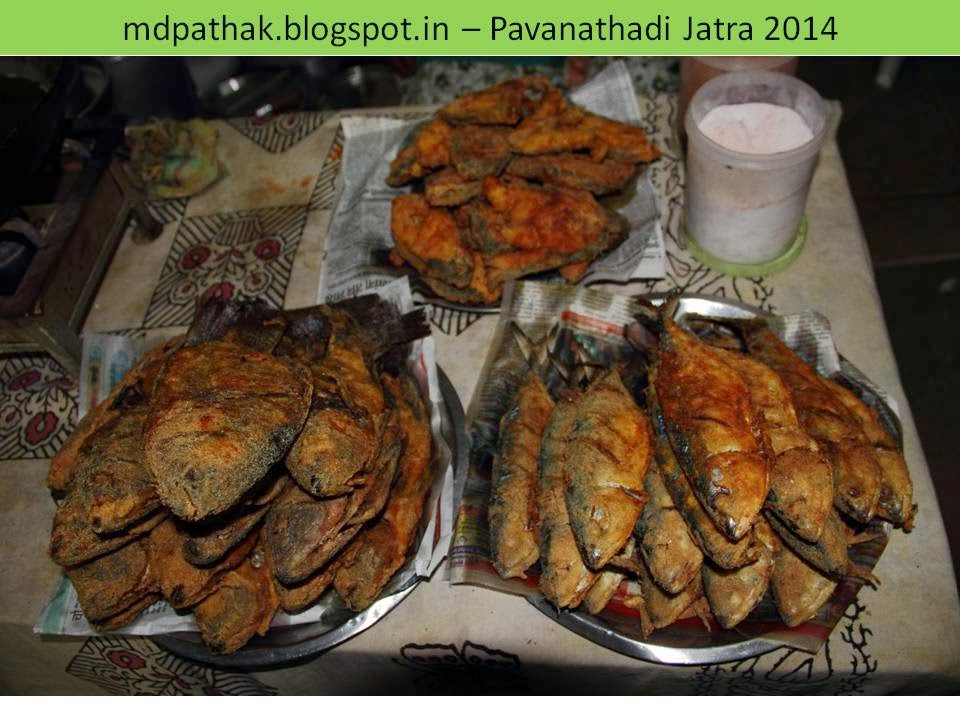 Right photo shows typical dish from Konkan called as Ukadiche Modak … it is steamed dish with stuffing of coconut and sugar plus other ingredients … the stall was so crowdy that i was not able to get taste of it 🙁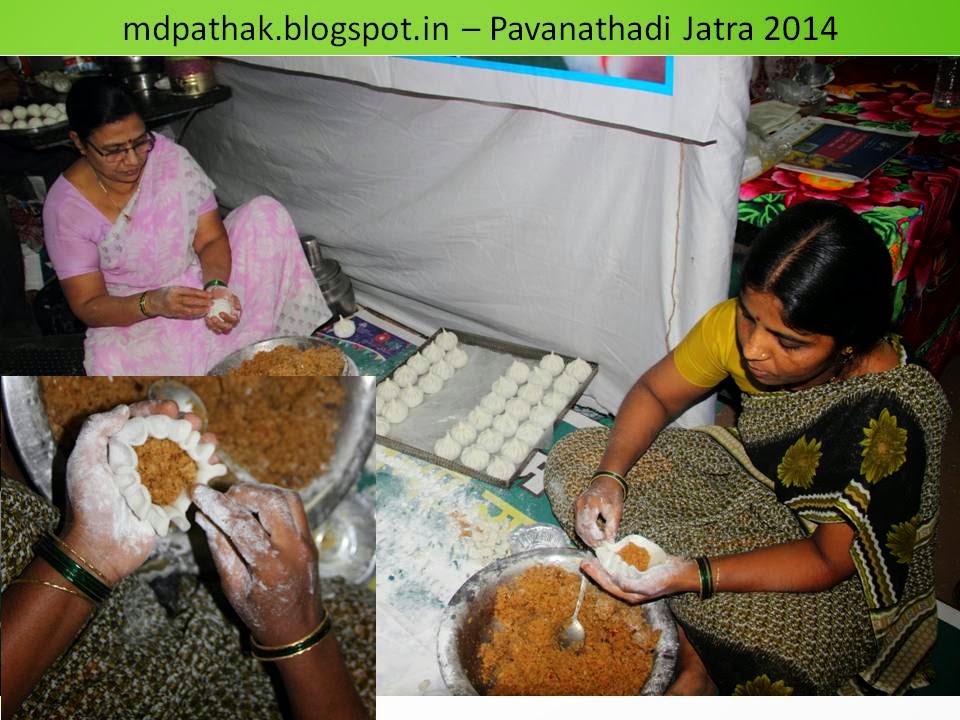 One more stall with typical dish called as Purnache Mande, you can see lady bouncing Mande in hands, then she shall put on inverted utensil for roasting .. one manda will be suffice for two of u for sure …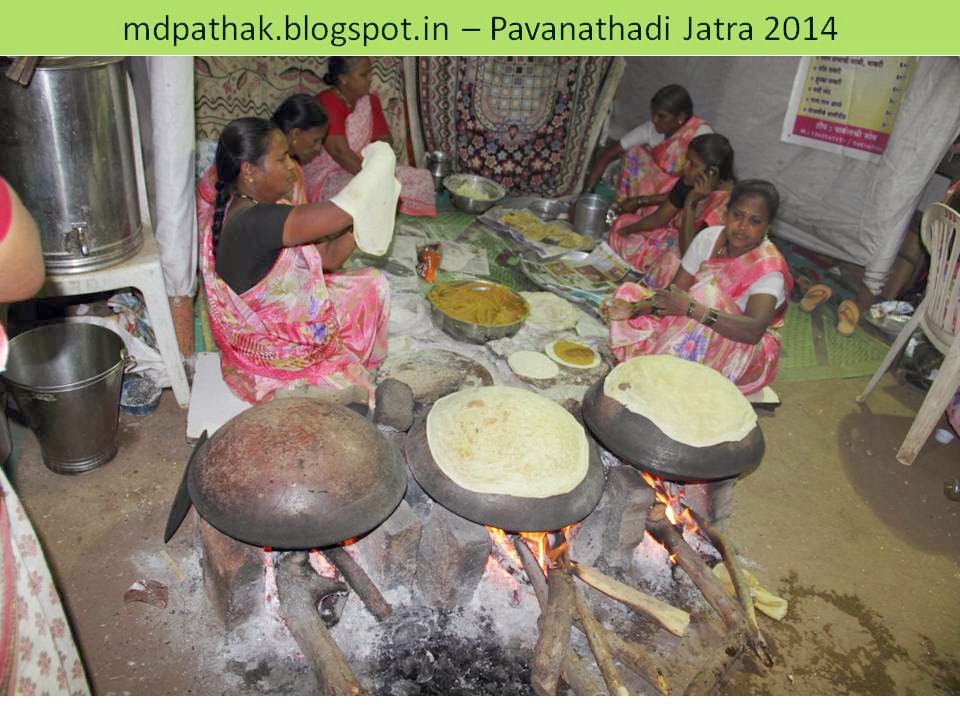 At last we are packing things for home for friends .. You can see a typical stall with team of women working hard to get the best out of skills developed over years 🙂
The group was happy to be photographed for the blog .. they do ask who are the readers for this .. I could explain them a bit about blog but !!! .. leave it … they were happy …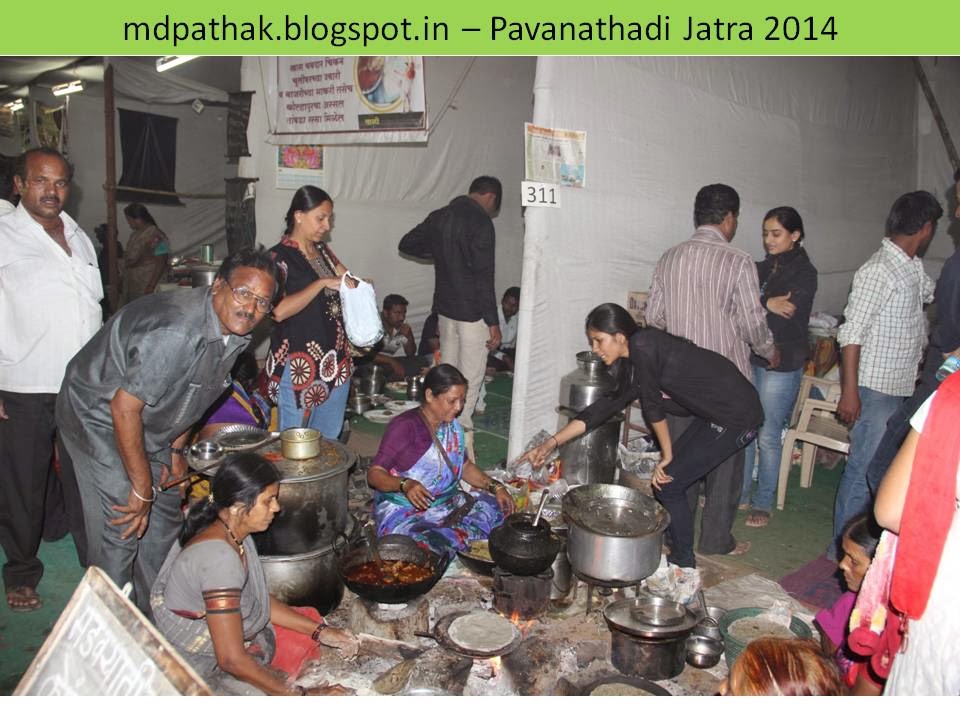 Gavran (village) chicken (not broiler ) getting ready on handi .. I also tasted this dish and can't tell u how tasty it was …. look at the colour …. just go for it ..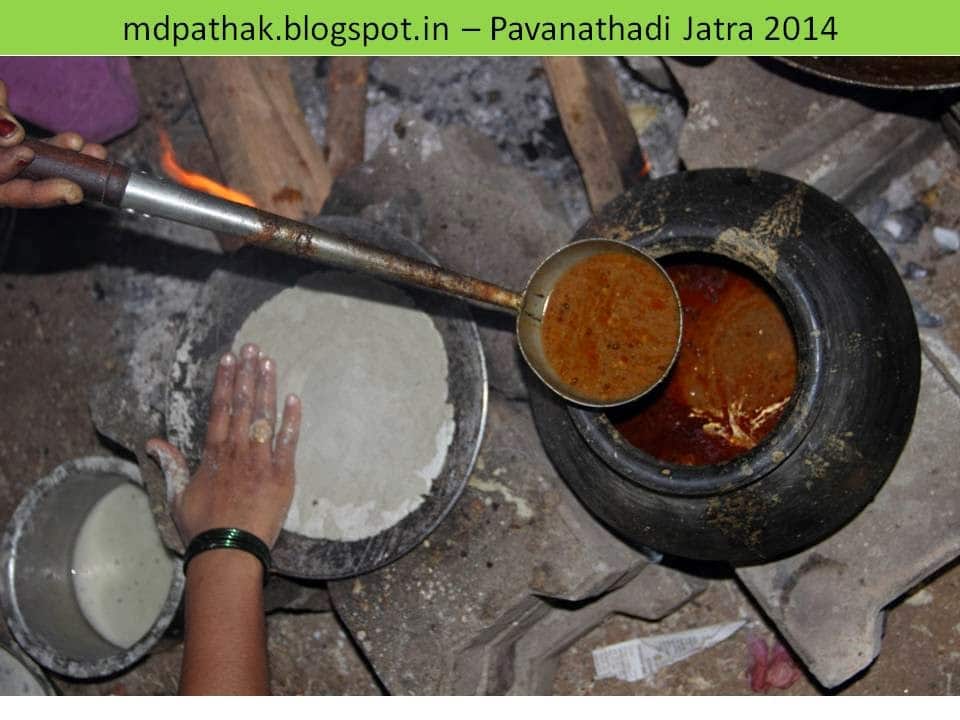 Finally while I was on the way out …  I saw happy face man selling Chana Phutana …
He requested to get photographed & for that he offered me chana for free ! ..
So final verdict is that if you are food lover … Pavanathadi is must to go … Cheers !!
Summary
Event
​
Pavanathadi Jatra - food festival - 4-8 March 2020 | Sangvi
Location
​
PWD Ground,

,

Karmvir Bhaurao Patil Road,

,

New Sanghavi

,

Pimpri-Chinchwad, Maharashtra

-

411027
Starting on
Ending on
Description
Pavanathadi Jatra by PCMC 4-8 March 2020 Location - PWD Ground, Karmvir Bhaurao Patil Road, New Sanghavi, Pimpri-Chinchwad
Offer Price