Recently I installed two WiFi modem routers, one at my home and other at my uncles … As an experiment I bought one router from i-ball and other one from d-link
iBall-Baton 150M Wireless-N versus D-Link Wireless N 150 Router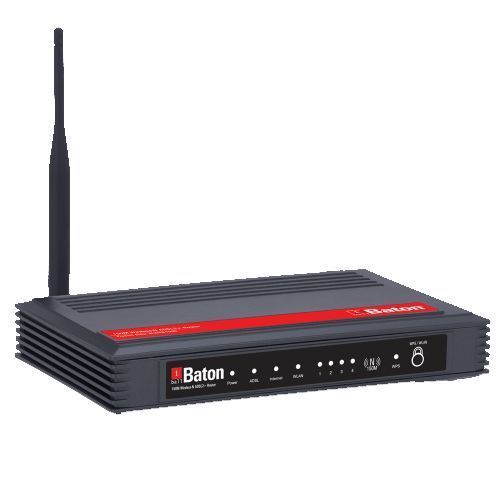 Both costed me around 2000 INR
Both were tested at my home for range / function / juser experience and my observations are
My Comparison chart iball Versus dlink wifi modem router
1) Router booting time :
I-ball router boot time is 20~30 seconds only whereas D-link router booting time is more than a minute, so when i switch on the modem power supply it takes more time for d-link router to get connected to my BSNL broadband line
2) WIFI range
for both the modem transmission range is same, may be d-link modem has 5% more range than i-ball, but that is not so great about ! for perceivable difference we shall get range difference to about 25% or more
3) Indicator lights on panel :
i-ball router indicators are on the front panel which is very much convenient to see from a distance, also there is differentiation in colour of indications like deep blue colour for wifi ON/working, whereas d-link modem has its indicators on the top ! which you can not see from distance as well as they all are in the same colour (light green) hence you are not able to know from distance if wifi mode is on or off. not good at all.
4) Warranty :
i-ball router has 3 years warranty whereas d-link router has only 1 year warranty.
5) Connectivity with mobile devices :
Also i-ball router did not show any issues in 15 days use for connection to my Samsung S3, whereas d-link modem given error many times as authentication error !
Final recommendation : so looking at price u pay, function (indicator visibility and booting time), warranty (value for money), range, i can say that i-ball wireless router modem definitely scores more than d-link wireless router modem.
just my views so that before u spend bucks … take good decision .. may be better way to get friends router and check at your home for range and function etc.
so learning from this experience for my next buy for car GPS system, i have already checked mapmyindia gps system on my trip to pandharpur (on known road) and now will try tomtom gps in my next trip, then i shall decide for which one i shall go for … will write in those results too in my next post …
You may also like to read about
cheers !!