Morachi Chincholi – The Town of Dancing Peacocksread details on wikipedia
You will find ~2500 Peacocks in this tiny village !!!
And this is all supported by the local villagers 🙂
You will not find better example of people supporting such nice activity, they take care that no one hurts the peacocks or kills them, also they take care of feeding them in absence of natural food availability ! sounds great na ?
Board showing nearby visit spots in Mauur bag, with distances in kilometers from Morachi chincholi
RAnjangaon Ganesh temple at 18 kilometers
Nighoj Ranjan Khalage at 20 kilometers
Padmamani Jain temple – Pabal at 12 kilometers
Dharmaveer Sambhajee Maharaj Samadhi at 35 kilometers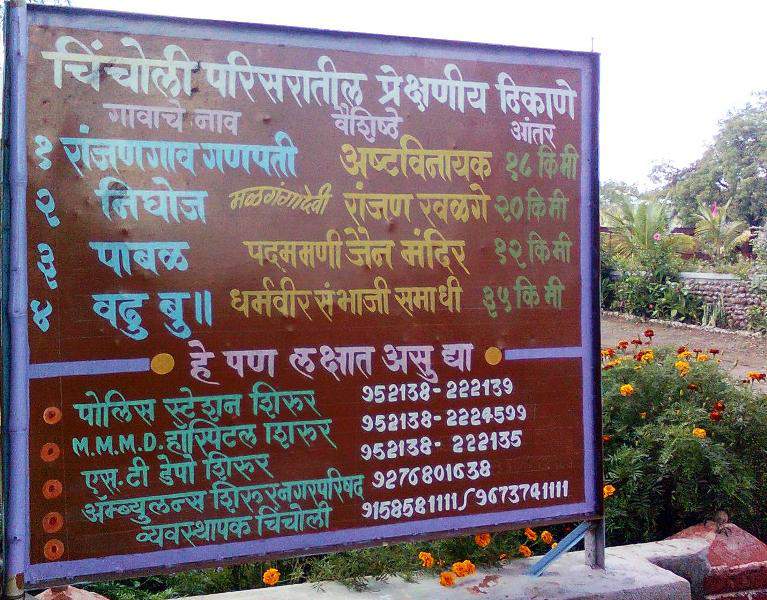 latest offer from Jai Malhar Krushi Paryatan Kendra Jan 2015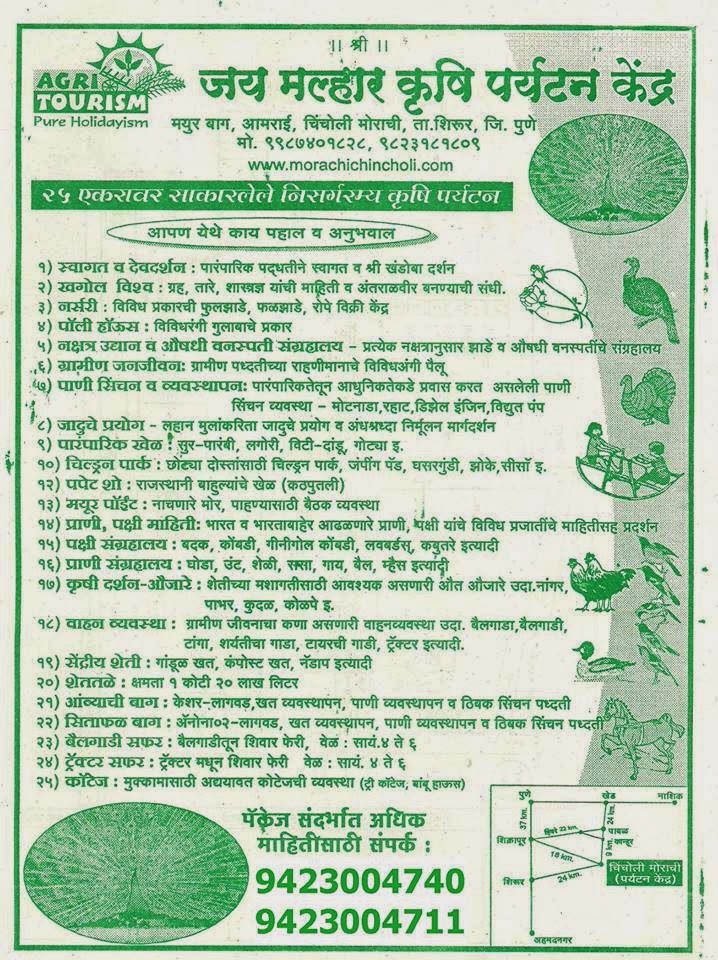 peacock observation point, they take care that u see peacocks from this point, they feed the peacocks regularly at the same location
Beautiful rural life house, showing to our children how the old rural life used to be in absence of electricity for getting light, grinding wheat etc.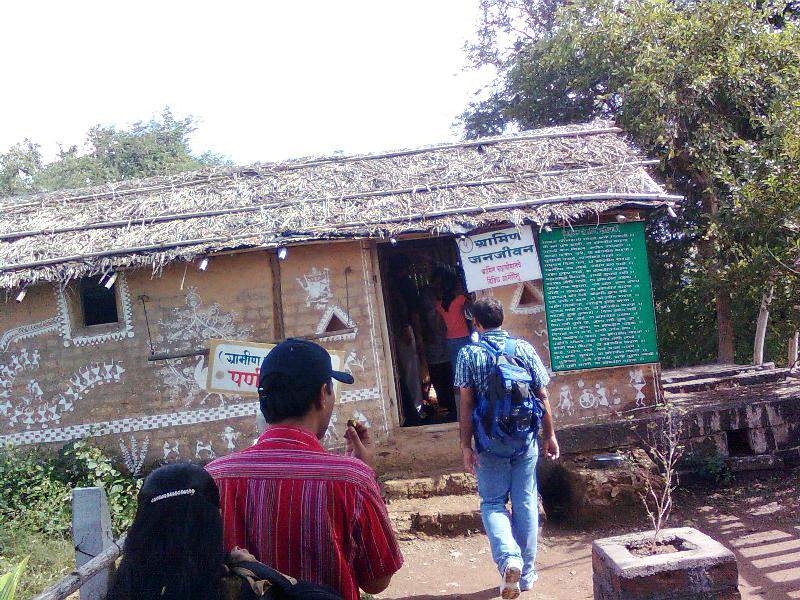 Farm rides – tractor, bullock cart, horse and camel.

puppet show just as a part of entertainment package ( i felt that it was not required at all .. since children were very busy in playing)
children playgoround, all team spend ~4 hours only on playing on this single jumping machine !!! since no one was bothering them from screaming and doing what they want to do normally 🙂
water harvesting old system (just put there as demo)
Polyhouse or green house – alwinch rose flowers
They also did small demonstration to show how the grafting is done .. this was new to bachhe company 🙂 so they many questions ….

Space park – beautiful concept indeed ! much information is given on planets … and also space suit is kept there so that u can photograph yourself in that 🙂 a memory of being on moon …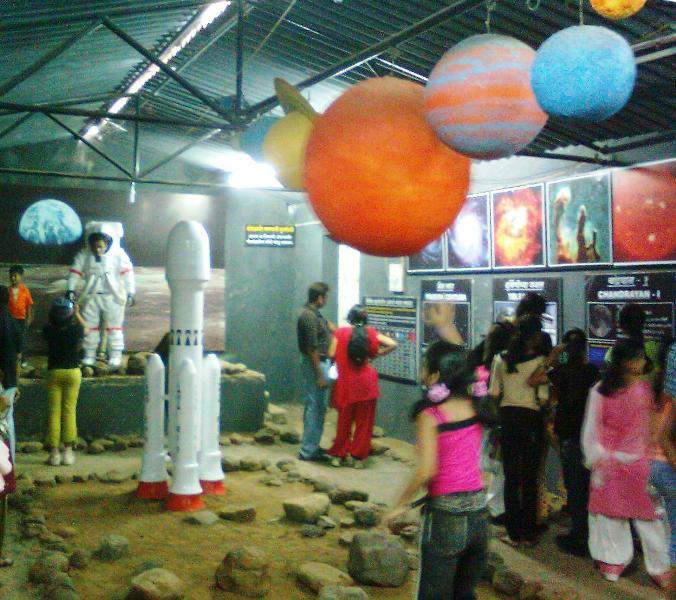 Take photographs with bullock cart man 🙂
Stay in this beautiful house (still under development, but almost 80% of work was done)
So I have not spent much time on how beautiful the place was & needless to say that everyone enjoyed a lot, picture speaks all these :-)So do visit this beautiful place called as Morachi Chincholi meaning "The Town of Dancing Peacocks" which is not more than an hour or two distance from the famous towns Pune & Pimpri-Chinchwad.
From January 2010 you will also be able to enjoy the most famous "Hurda" here. Other information you can get from the links provided at the beginning of this blog pose.
may be you would read this article from outlookindia.com
Also if u want to get information for other places for HURDA PARTY then do read my post
Hurda party locations near Pune and Aurangabad
cheers !