Game drive to Masai Mara National Reserve was planned immediately after lunch at Mara Leisure Camp, second day it was full day game drive and as a fallback on the day of return one more morning slot was reserved !
In ~10 minute drive from the hotel you reach the entry gate of park where you will find Masai women selling souvenirs, based on my experience, you can get good bargain, try it till your guide completes entry formalities !
Tip : Carry your passport since it is checked at this entry gate
After entry you will see kilometers of plain land … normally I am used to see views of mountains and valleys … this was the first time I thought views of plain land as breathtaking !!! If you are lucky you can get very good captures here at the time of sunset with elephants or giraffe
Shadows and Sun …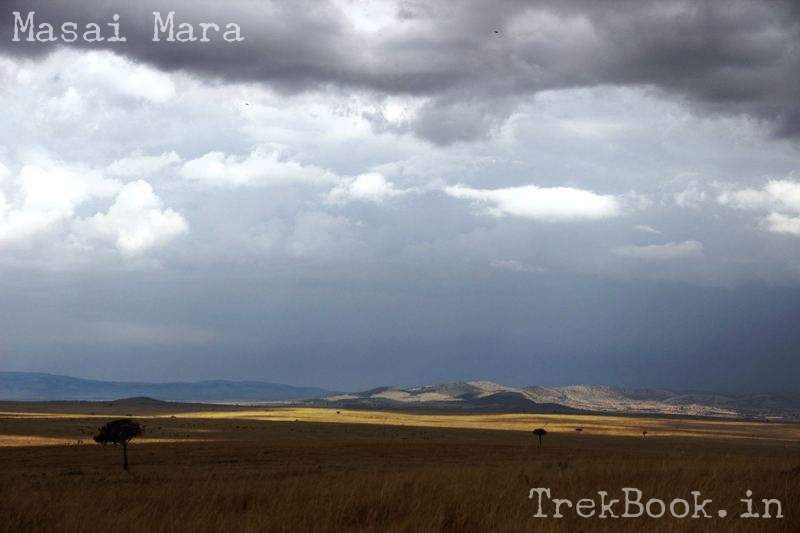 & let me tell you the Acacia Trees here are boon to the photographers … They provide you beautiful objects along with Elephants, Giraffes & Zebras … Most of the famous photographs of Masai Mara are around this tree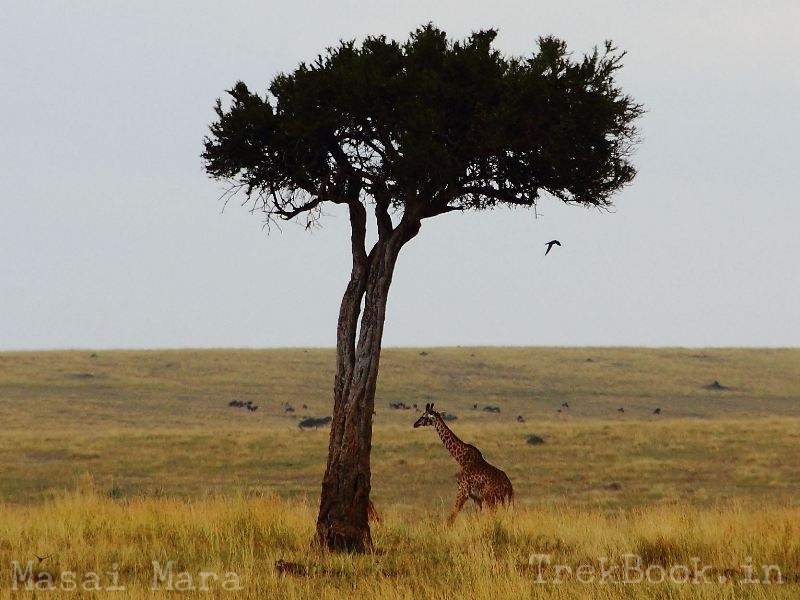 Although your guide keeps an eye allover and stops the van as he spots things, you can assist him by standing vigilance … In face me and my friend Jadhav could spot many things which might have missed [best find was Lion sleeping with kill was spotted like this]
Specially spotting birds is difficult due to their size compared to the vast grasslands …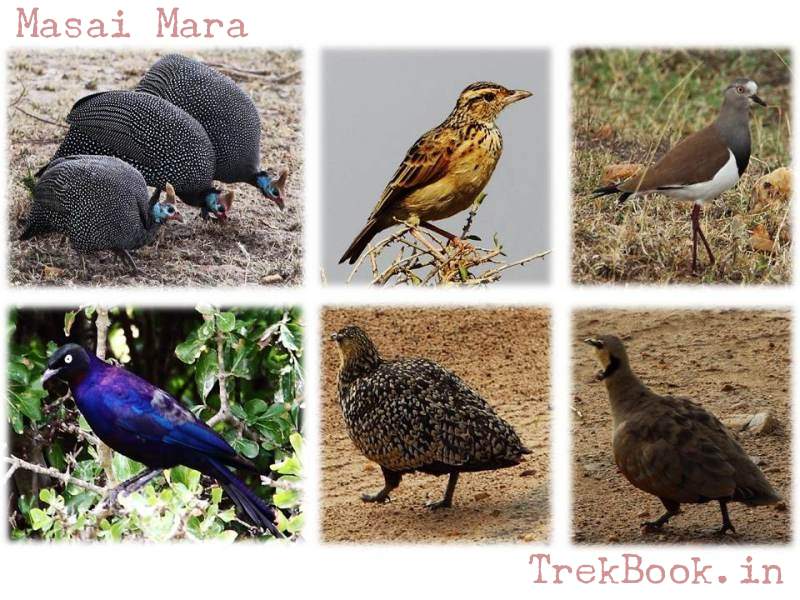 Spotting buffaloes, wildebeest, Elands is bit difficult !! ha ! ha !!!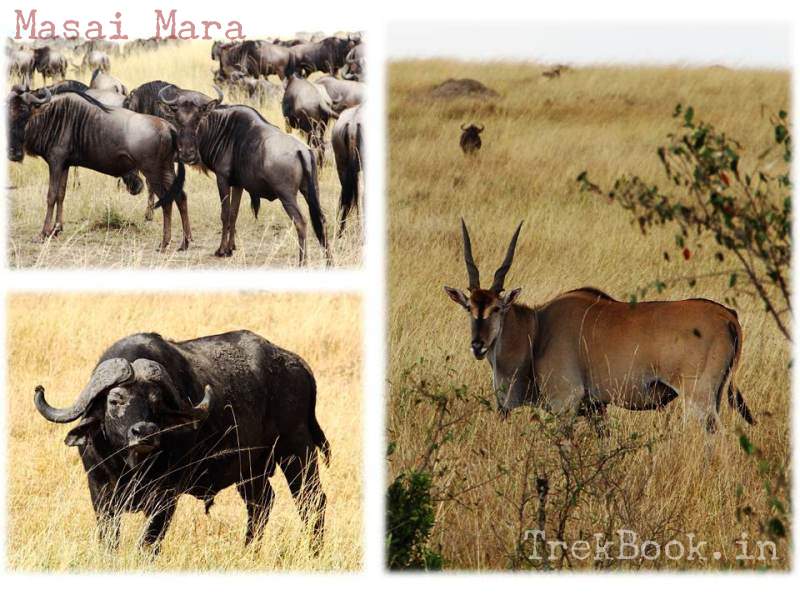 As you head down to Masai river to see possible river crossing mostly you will get Cheetah & Lions on the way … Cheetahs are almost acquainted to the vehicles that they tend to come to the vehicles and climb over or go beneath …
In fact when we spotted 4 cheetahs at the same time, two of them reached very close to the van (see photo below) David raved engine hard so that it won't climb over or go beneath
You will enjoy closer look and play … finally it's a big cat ! Below photo shows the cheetah sleeping very close to the tyre of our van, David awaited till he takes of his leg from the tyre .. and then moved the van forward !
On the other side David spotted Elephant family and plunged into the nearest road, the Dad Elephant did not like this act and attacked on the van, photograph clearly shows his raised ears and trunk …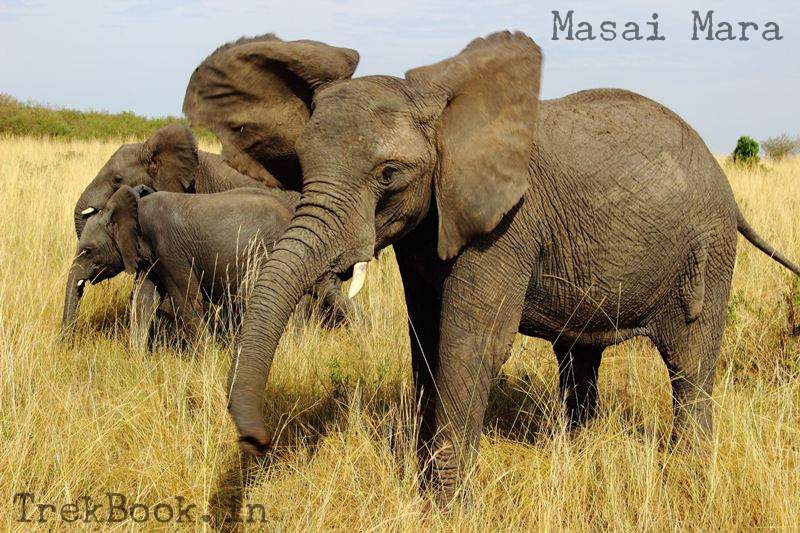 And remember the vigilance job ? .. Jadhav suddenly  spotted baby jackals !! Wow !! Soo cute !!
Spotting Zebras was never so easy …. you see them in thousands .. spread all over the place …
After an hour of drive you reach the Mara river where possibly you see the crossing, since this year the migration has started early .. we could see only the remaining ones and they were not crossing the river!
Anyway I could see the Hippos with babies … and the crocodiles lying around the most famous point of Mara river …
By the time we reached Mara river it was around 1.30 pm and we headed for the jungle lunch … yes at Masai Mara you are allowed to get down in the jungle for lunch !! (in India it is not allowed to get down the vehicles and it is offense) of course the guides select place which is open and they are able to keep watch on upcoming animal traffic 🙂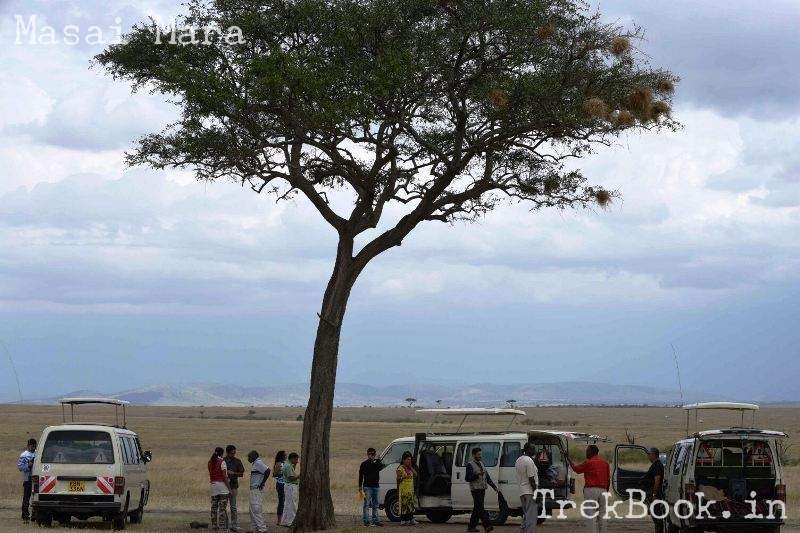 Before lunch we spotted lion sleeping under the tree with kill … but I shall be writing about lions separately …
After lunch we started our back travel to the main gate, David was in hurry due to the possible heavy rains … since the vans often gets stucked in the black soil mud.
It was rainy ..  light was so low to get good captures .. still I am adding one low light shot showing the wildebeest .. just to give you idea of numbers you can see …
Unfortunately due to rains we could not see the iconic sunset of Masai Mara ! but never mind … best luck to me next time !!