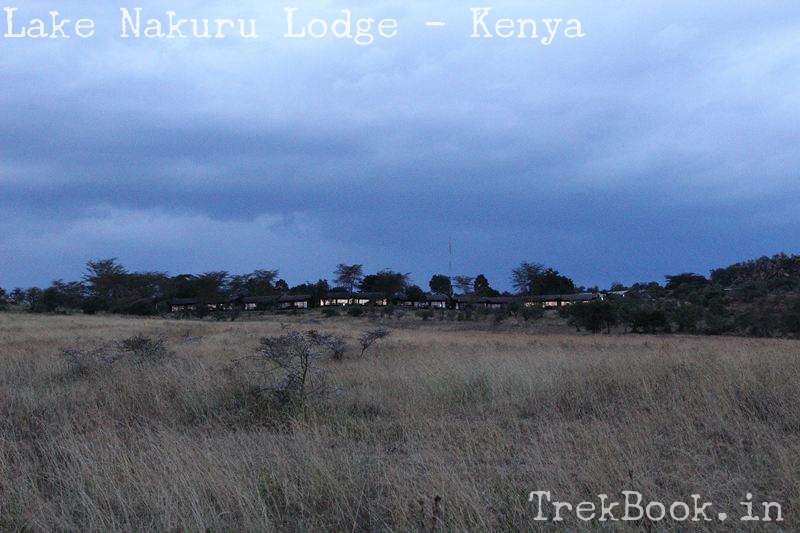 After my first stay at The Ark, I had some expectations about my second say inside forest .. at Lake Nakuru Lodge, however it was not at par with service at The Ark …
I realized that staff at The Ark was very much professional and trained compared to Staff at lake Nakuru Lodge !!!
Reaching to the room was delightful for youngsters it descends down the hill … My suggestion for elder ones or those having knee problem shall not opt for rooms at the jungle side down the hill. There is advantage of privacy and beautiful jungle view at the cost of getting up/down for bk-fast or lunch.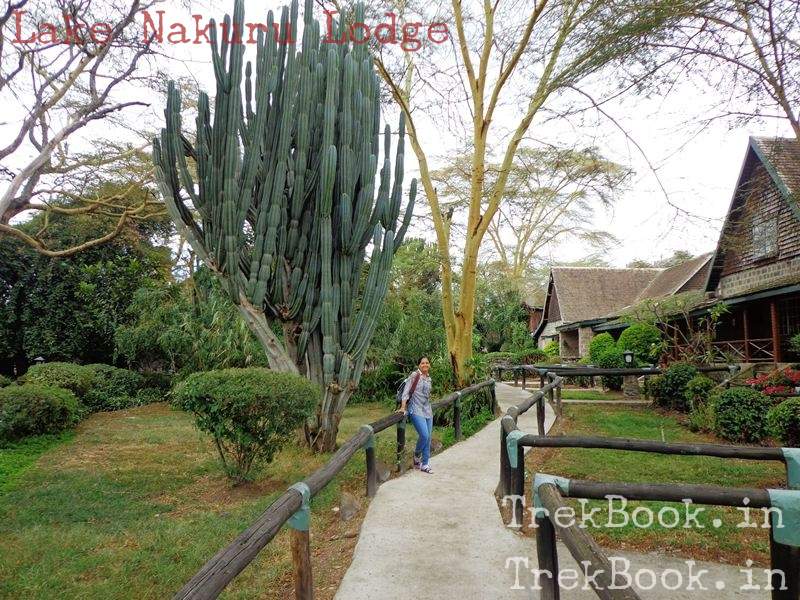 Beautiful wooden villas and way at the end of hotel … I liked the way they are laid down …
Ready to go for Dinner … Roopa posing for photograph .. outside my room …
Well to give you an idea about the rooms here are two photographs …
If you select down the hill rooms, you ought to get jungle views …
The lobby of hotel … most of the things are in wood .. so take care .. do not lit things which can cause fire ..
What's Good about Lake Nakuru Lodge
The main advantage is that this is the only hotel available inside the park, hence you save time to start the game ride, this is the only PLUS point I felt !
Warm bath water available all times
Umbrella provided in rooms
Night time there is circus by tribals, watch if u wish to
Swimming pool available
Things to be improved at Lake Nakuru Lodge
Internet cost 6 $ for 24 hours, all other hotels it was free !
No coffee maker available in rooms (Need specially due to cold water difficult to drink)
Water to be bought in restaurant (they do not allow to take your own water !) so drink outside using your bottle or buy !! that's not being human !!
Food was not that tasty
Staff insists that you to sit on tables which are at end of line !! they want foreigners to sit in front !!
Torch is must at night time to goto room (less lighting on the way down)
TrekBook recommendation is to stay at this park only for the reason being located inside Lake Nakuru, If you are a backpacker you can stay outside jungle at $10 USD per night instead investing $200 to $400 USD per night at this hotel.