Blue lagoon ..
Plus valley is feast to your eyes with spectacular views of the canyons and waterfalls on the trail.
At the bottom you will see splendid pond, with magical crystal clear water … Just relax there … have a nice bath in the natural swimming pool … get fresh and relax.
Located in the midst of four towering hills in Tamhini ghat, the valley looks like a plus sign.
You will fall in love with the lush greenery with doted rocks, as a bonus you will get mystical waterfall amoung the base of canyon ! You can get there only with ropes.
It's extrmly difficult to get down during monsoon, but you can enjoy numerous waterfalls.
I can recommnand this trek as ideal one day weekender for you.
Its a reverse trek, this trail starts with a steep descent to ~750 meters.
You will face rocky terrain with huge boulders naturally carved by flowing water, you will be guided by this way automatically !
Over the years .. since 1988 .. I have done many many treks .. but specially had not done any reverse trek !! i.e. trek to a valley !! no never …. it sounds different when u say trek to a valley !!!
be it … this 51st trek of FONA was decided to the Plus valley .. which is just @80 kms from Pune … easy to reach ….
Only thing to note is that Tamhini ghat is being spoiled by people .. so called as developers .. selling land as farmhouses … there is huge building work going on by a builder .. spoiling the nature .. FONA is trying to initiate action against them … lets see how it goes ..
Crystals ..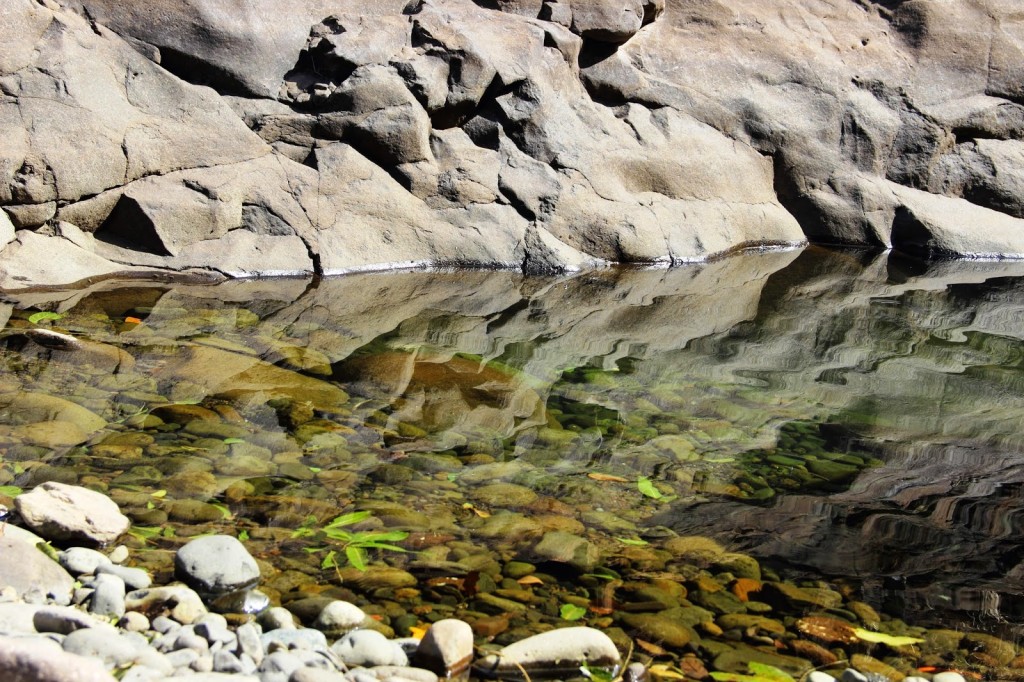 Mandar …. getting feel of + valley before team gets down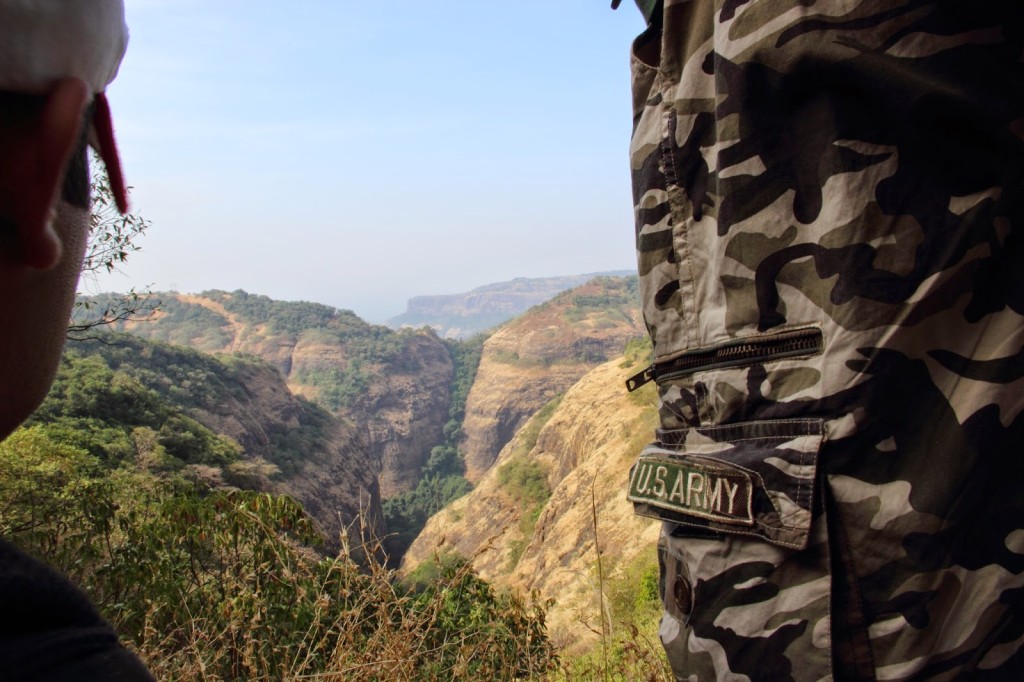 Plus Valley Trek – Tamhini ghat
Difficulty level for + valley trek
Medium
Time to reach is around 2.5 hours to descend and 2 hours for back climbing
What to see !
– Crystal clear water (if you are ready to take chilled bath . go ahead enjoy !!)
– Nature
Place to stay/take food & water
Water – Clean and crystal clear water available at the valley (caution: medical waste being thrown in the valley from Tamhini ghat can contaminate the water)
Food and stay – on the way to this point there are many hotels available
If you are in car, parking can be done at own risk (since the road is small)
Location (Tamhini ghat – Pune)
Google co-ordinates, from here you will start to get down – 18.47730, 73.417336
How to reach Plus Valley Tamhini Ghat?
1) Own car – Drive down, only 70 kms from Pune
2) ST bust from Pune to Tamhini or Kolad (I have not checked with Swargate ST station for availability)
Precautions
Use proper trekking gears for this trek, how to select trekking shoes ?
[ Read my guide on Things to Carry for Trekking ]
Carry water, I recommend at least 2.5 liter per person
On the way there are honey comb homes made on side walls of rocks, please take care of honeybees ..do not disturb them .. use alternate path instead crossing them or if not possible make slow movements and no noise.
Mosquitoes are also present in small quantity .. if u wish take mosquito repellent (may change from season to season)

MEDICAL WASTE

being thrown in the valley from the same point where you descent as well as beer bottles are also thrown !! in 100's of numbers !!!! so you must take care not to touch / crawl, since medical waste syringe may impregnate creating problem (we are thinking of getting again to collect the waste)
Feel like enjoying this forever
Cutting d rocks.. year over years .. nature art work
wow !! speechless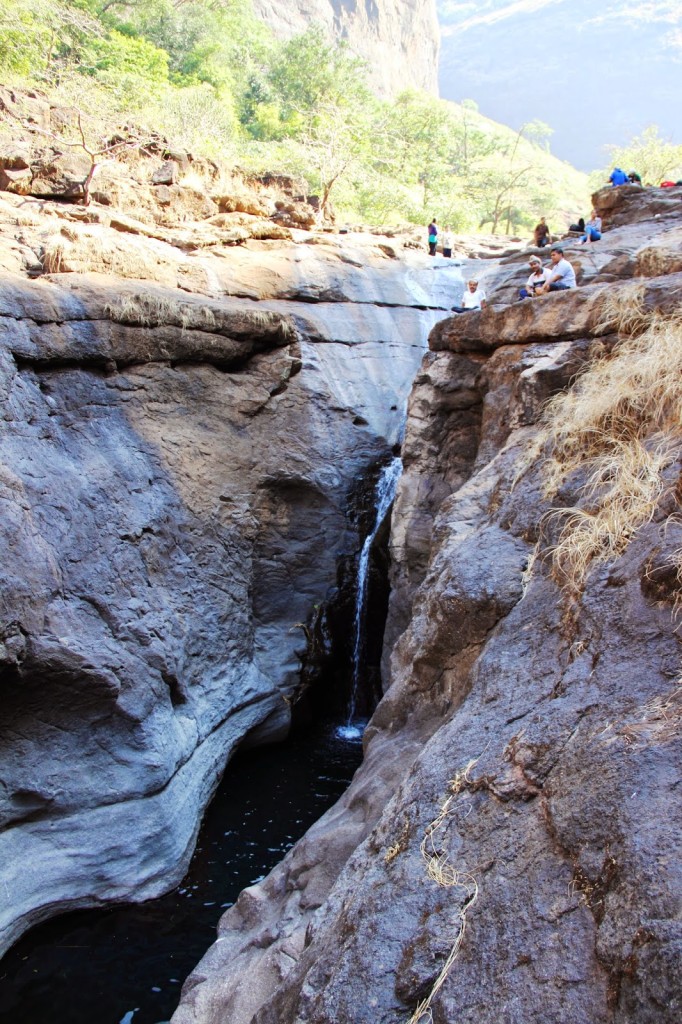 half d way to valley
Summary
Reviewer
Review Date
Reviewed Item
Plus Valley Trek - Tamhini ghat
Author Rating