Monsoon is the season of mist…. Maharashtra is blessed by the Sahyadri mountain ranges full of waterfalls, lush greenery, you can enjoy driving down the misty roads, get down to any roadside waterfall and enjoy the nature to its best … I think Amboli is one of them … beautiful hill station near Kolhapur …On the way down to the famous waterfall of Amboli you will like to get down to the famous spot for reverse waterfall called as Kavala Shet or Kavle sad (कावळा शेत किंवा कावळे साद )
Get memorized into the mist at Kavlesad, if u r ready to get wet then u hv nice seating arrangement done just in front of the reverse waterfall !! I don't this such thing will be available to you free of cost anywhere in world !! (caution : be careful of the shattered liquor bottles all around while you walk)
Keep walking down in the mist at Kavala Shet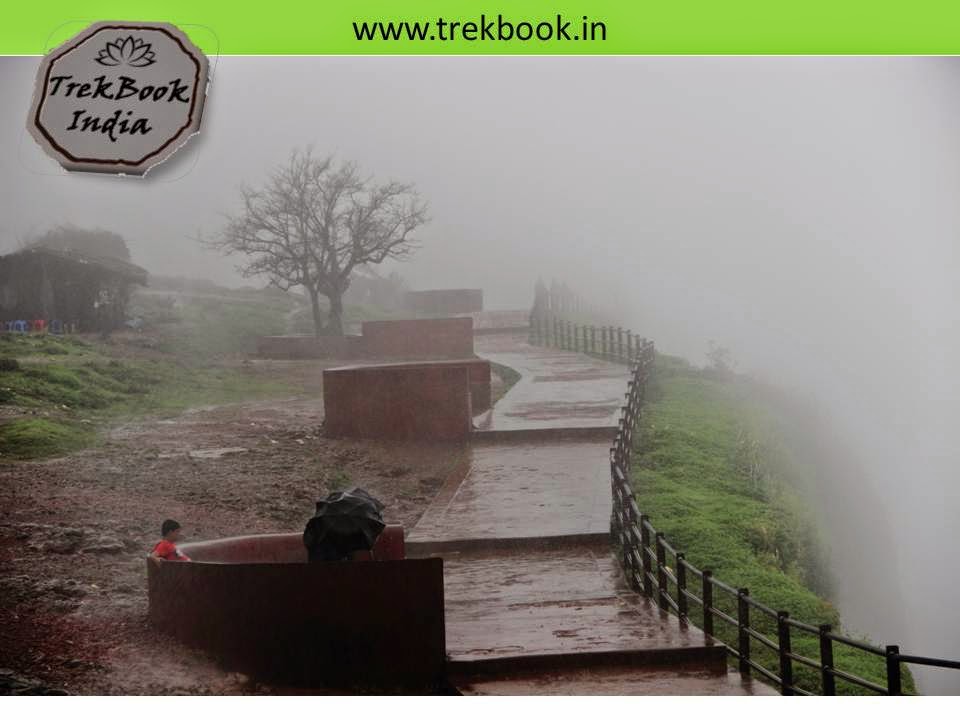 People enjoying Amboli reverse waterfall and mist
Amboli waterfall & Misty reverse waterfall at Kavlesad [Monsoon trip]
Must have snacks during rainy season …is readily available at roadside ..and u can buy natural shapes from wood .. what else one need 🙂
Get hot cup of tea just at the reverse waterfall point …. don't ask any more to the god !!!
Every coin has two sides .. so the more beautiful the spot is the more difficult approach road is !!!
Be careful with your drive on narrow 10 feet road with pot holes of IS size 1x1x1 feet (cubic)
I m sure if u miss concentration for a millisecond u will brush with upcoming vehicle or loose ur wheel in big pot hole .. so take care of u and ur car .. rest is fine !!!
as u get down near to the waterfall .. u will be driving down in deep mist even at 2 pm in the afternoon .. see photo below taken at 2 pm on 16th Aug 2014
and here comes the most famous one …. waterfall ..be careful of the crowd …roads are always slippery & u hv 100% chance to be off road in the mad crowd …
Most Famous Amboli waterfall
Roads are busy and traffic jam is normal way on weekends .. as said earlier every coin has two sides .. be careful the crowd I saw was drunken ! so anyone can hit u or the car easily and u will hv nothing to say .. on 15th Aug 2014 i.e. one day i visited this place there was clash between two drivers and the traffic was jam till 5 kms . people wasted hours and gone back !!
Two police vans were formally present there I think due to the incident the day before .. however due to the freedom in our country ! people were taking liquor sitting just behind police van !!! I did not dare to take photos to the fact that police might have taken action on me rather than the people drinking !!!
crowd present was not so good and I recommend to drop idea to visit this place at the weekends  🙁 especially if u r a family then u should have bouncers with u to protect ?!! no better words to describe …
unfortunately nature has given it the best but ….
 On the way to Amboli waterfall from Belgaum
beautiful temple on roadside of amboli waterfall …
get on to any road side view point to look at valley and the mist ..and waterfalls ..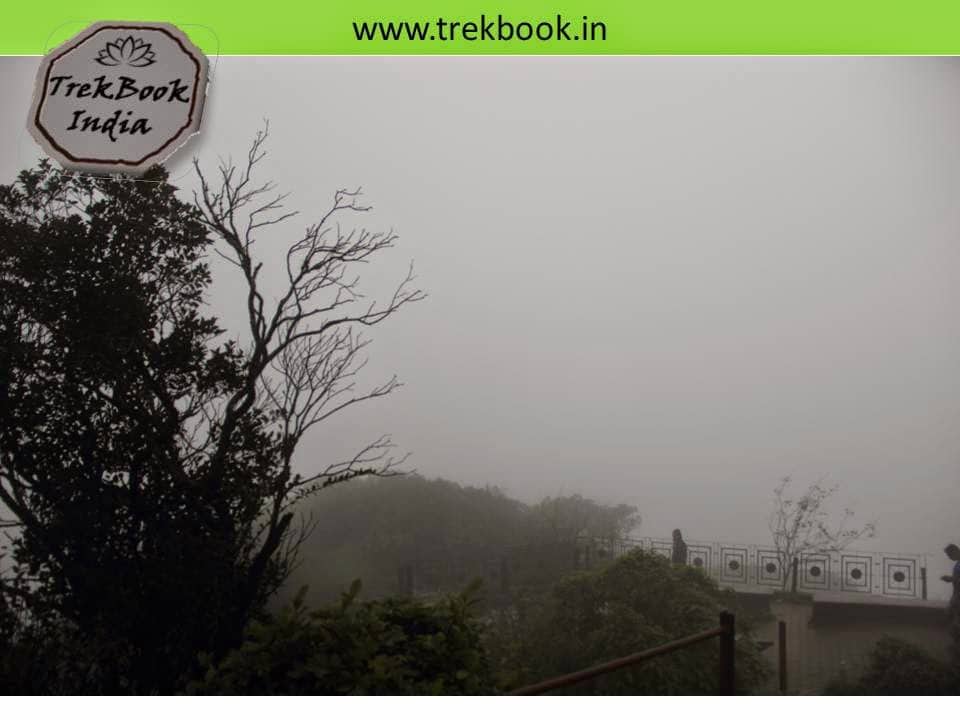 Just 120 kms from Kolhapur and 70 kms from Belgaum, Amboli is one of the most famous hill station, if not taken care in time will get completely waste generation spot with tonnes of plastic thrown by visitors and the liquor bottles shattered all around. I think government and people around and the tourist all are responsible for making this spot garbage depot. This is sad part of India anyway !!