Dive Agar in Kokan is famous for Sonyacha Ganapati (Pure Gold Ganesh) ….
 Unfortunately the Ganesh idol is stolen years back and still not back to the temple (someone told me that it will take a year to get it back) … So as alternate normal Ganesha idol is being placed in the temple.
After my visit to this famous place, I feel it should be famous for its beautiful sunset … I loved the stunning view of sun deep diving into the sea … I could feel the warm touch of sun to the sea … The memorizing reflections … So even you miss the Gold Ganesha you will not forget the Fascinating sunset view of Diveagar sea beach 🙂
Diveagar (Dive Agar) Beach stay information
 And the mystical and magical warm touch to the sea … Simply memorizing …
 Calm and quite evening at sea beach of Diveagar…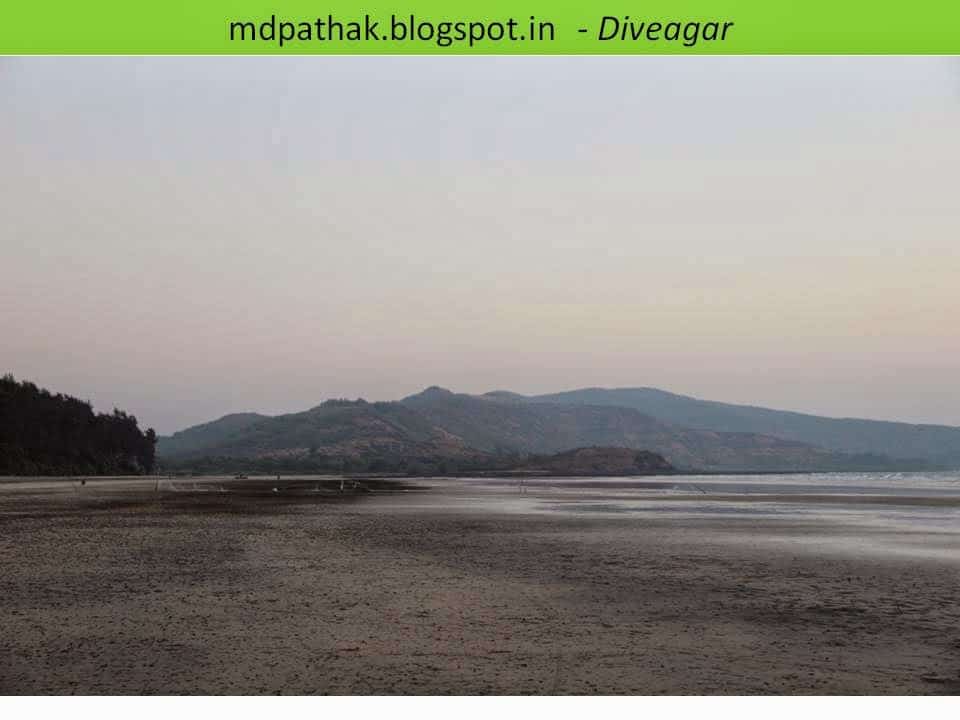 Spend your evening with family and friends … by playing on the non-crowded sea beach …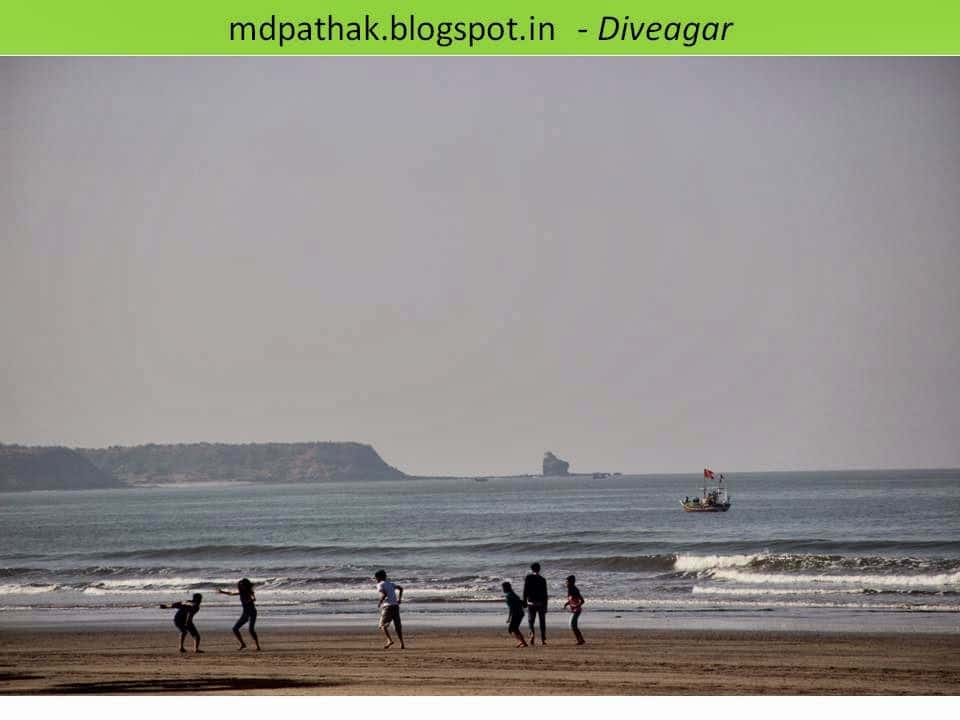 Now a days it is increasing trendy business of water sports and parachute gliding using a jeep … Most of the Konkan beaches have it including Diveagar … and moreover prices remain the same …
With the stretch of @3~4 kms its perfectly okay for flying sports [if the wind permits] …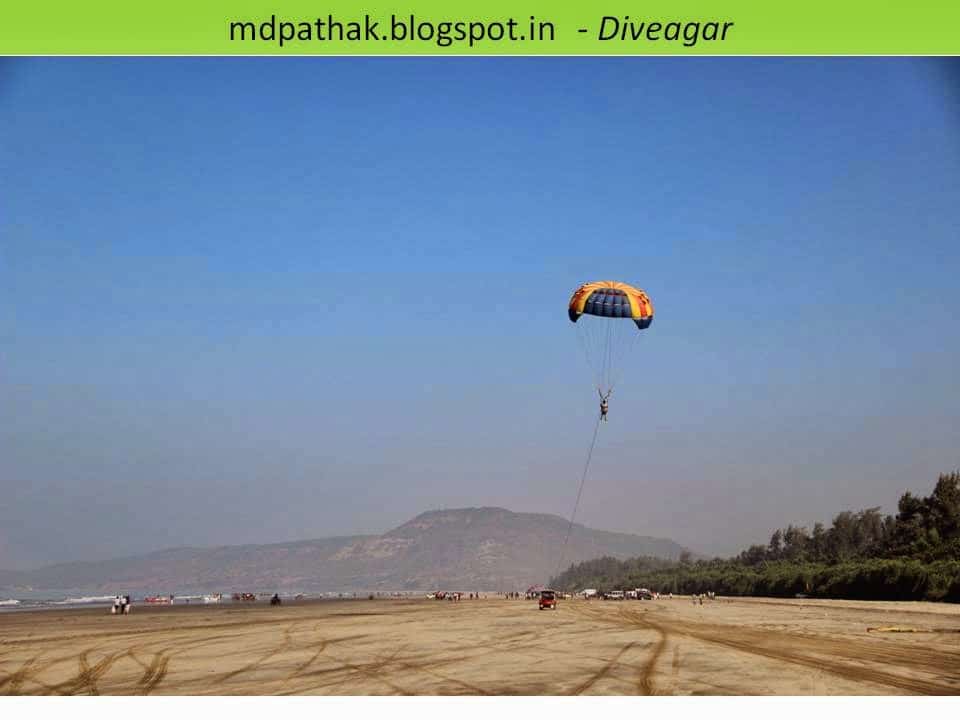 As such Diveagar is emerging tourism … Most of the things are typical Kokan village …
People are not fully dependent upon the tourism ..
So you will still be able to enjoy watching someone in the bullock cart going for work ..
Look at the busy women doing preparations for the fish curry …
yummy ..
She is using traditional Pata-Varwanta made from stone to manually prepare masala mix ..
 As Roopa and me passed by beautiful traditional house … She could not refrain herself to get inside 🙂
After enquiry I came to know that this small bungalow is going to be sold mere 18 Lacs ($25000 USD) !
~3000 sq. feet plot .. with house + small well in the backyard !!!
Wow what a deal !!!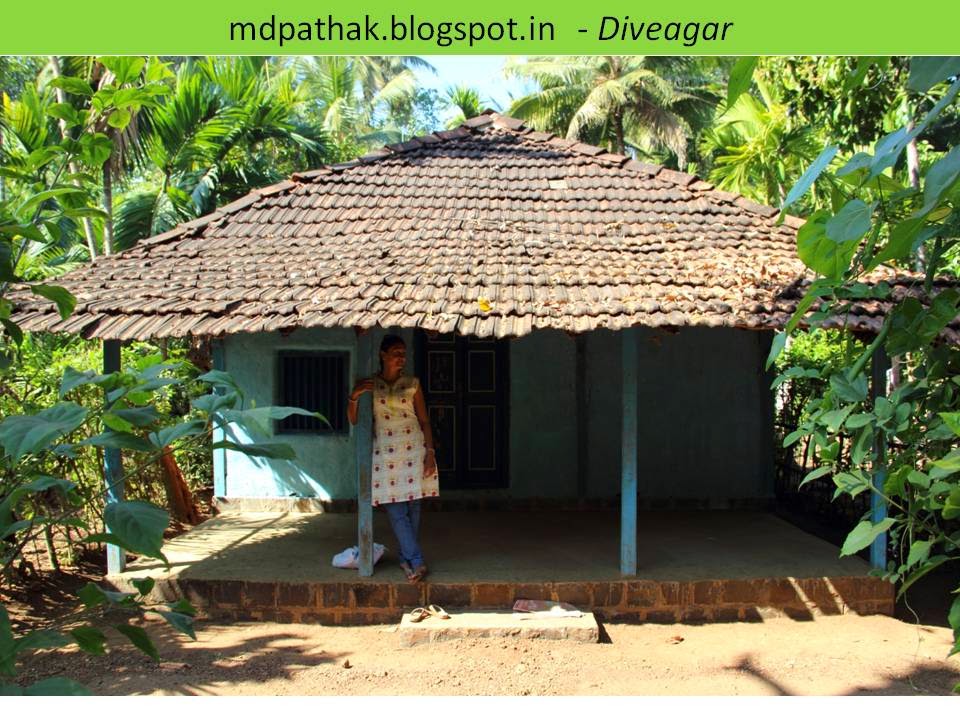 After the sea beach enjoyment .. you must visit the 13th century Rupnarayan Temple built by Raje Shilahara …. Famous for its Vinshnu idol [located very close to the sea beach]
Rupnarayan Temple from inside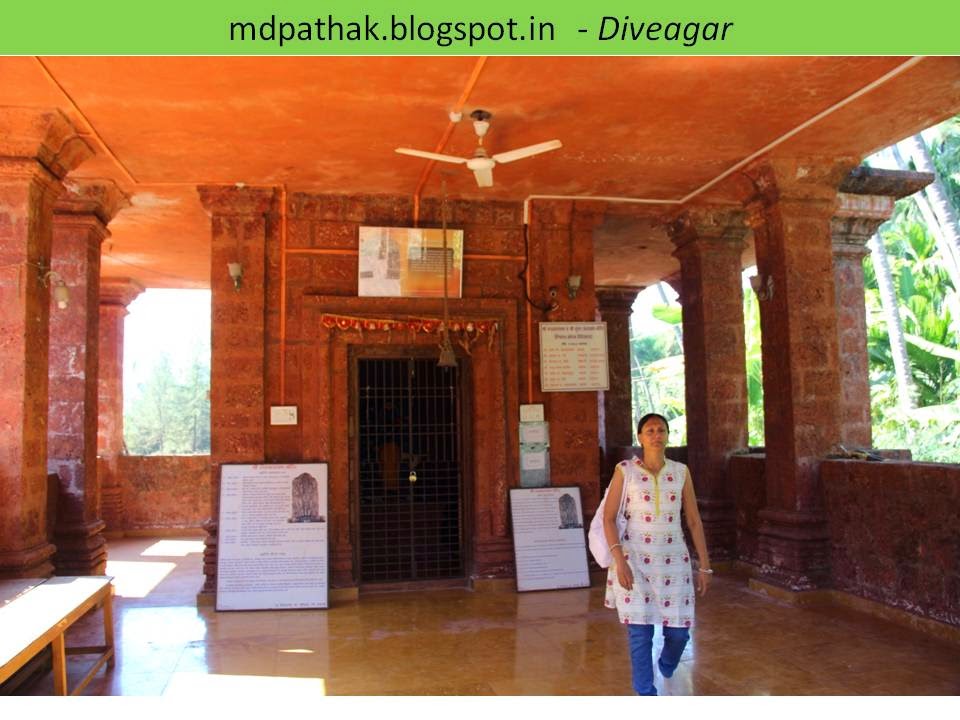 Lord Vishnu Idol .. and the information by Shri Babasaheb Purandare ..
 Just very near to this temple you will also see Uttareshwar temple of Lord Shiva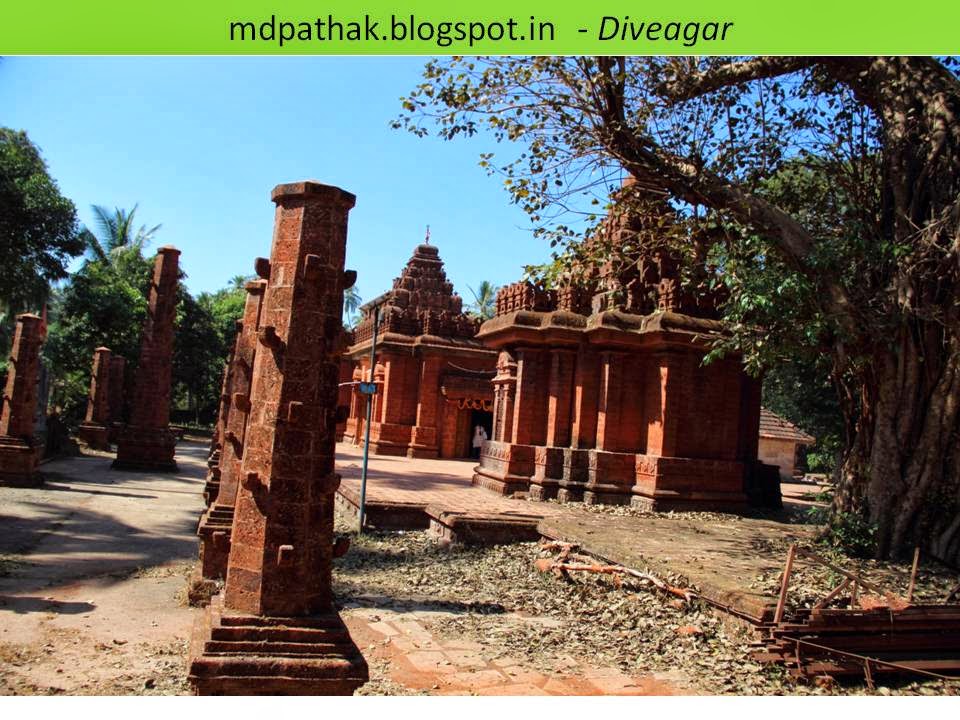 Uttareshwar temple (Lord Shiva) is being enclosed inside the newly build temple …
Uttareshwar temple (Lord Shiva) garbha graha
And finally the place of Gold Ganapati temple (Idol is stolen in 2012, so presently they have silver idol similar to the original one) I was lucky to get Gold ganapati darshan few years back …
I shall write about hotels in Dive Agar in short while …as usual people like to know the hotels … food … and the price at which they can get it ….
btw what is disliked by me at Diveagar is that there are no hotels or houses touching to the beach !! there is land with bushes and a road in between all hotels .. so u hv to travel for a distance unlike other sea beaches like ladghar where ur hotel front opens to the sea beach …
In this case there are only 2-3 hotels in dive agar .. they are costly as compared to the quality .. I could bargain with one of the owner to get best price .. food quality was just okay . not stunning … I expect more good quality home stays and good home made food though.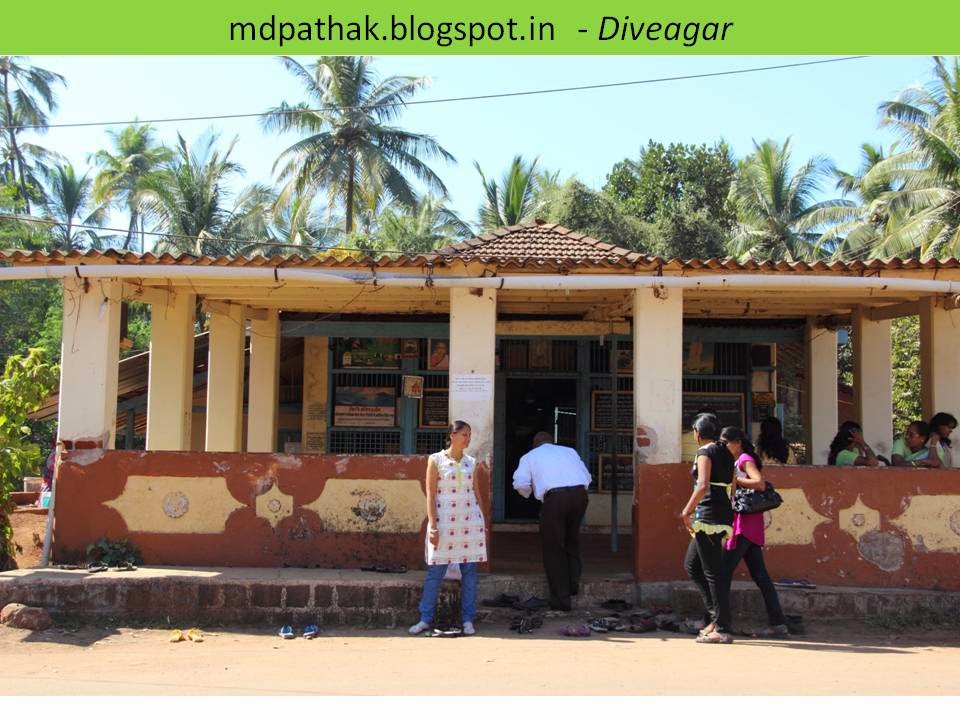 Route to Dive agar beach from Pune

cheers !!