While you want to enjoy Tamastirtha Sea Beach stay, you will need home stay or hotels or resorts for night stay and food.
So as said in the previous post I have listed down Ladghar sea beach resorts photographs and contact details,just to give you an idea about selection before you book the same.
Hotel Rates are around 1000 Rupees for rooms … for the beach house which I stayed rate was around 2000 Rupees per day.
most of the Ladghar sea beach resorts provide food to only their guests !!
except one house where they provide only food.
btw note that only IDEA and Vodaphone mobile networks are available…
No other mobile networks have range !!
List of Ladghar beach resorts, homestay, hotels [photos & phone numbers]
The place where I stayed – Blue breeze resort, Ladghar
8425861795 / 8425861796 / 8425861790
www.bluebreezeresort.com
Sea rider – Ganesh Surve, 9823532622,  9923064104, 9765315301, 9765370033, 9764859303
This is house served food, typical Kokani house, where they only provide food as per order, no stay facility available, next time i shall try this homely food.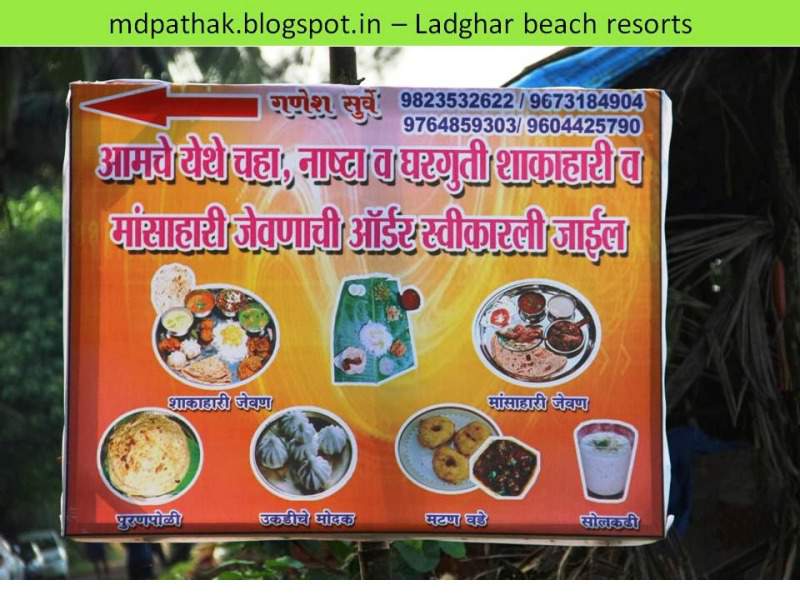 Sagar Visava,suresh more 9923493436, 9637184850
Sagar Ratna, janardan narvekar, 9049498018, 9765375067
Sea Paradise resort, sudhakar mayekar, 9923076288
Sea View, anil mayekar, 8411097477, 8552020468
Sea Sahyadri, amol narvankar, 9923485792, 9637695539
 Palvi, sunil narvankar, 9673168855, 9637185434
Chaitanya Nivas
SukhSagar resort, sunil holam, 9823355428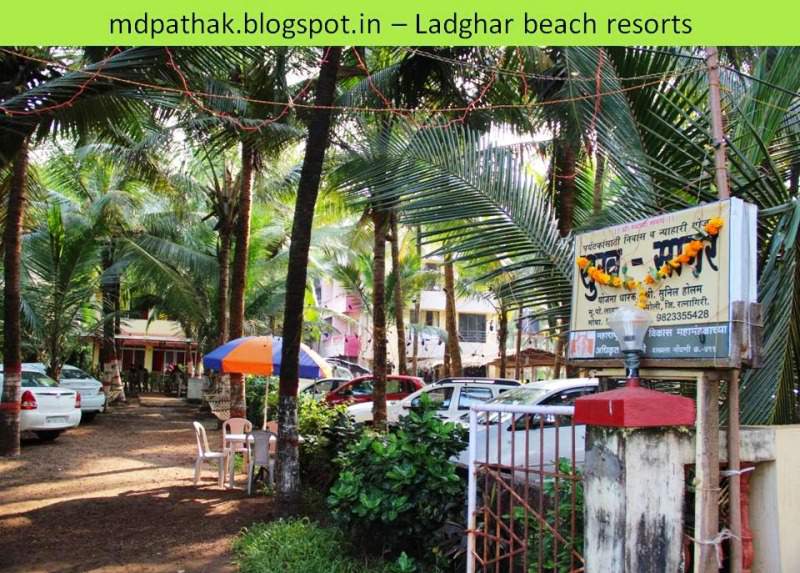 Sadachandra Ladghar Beach resort, vijay pednekar, 9673750485, 9637971230
Pears resort Ladghar, 9821141579
hope the photos and the phone numbers would help you book the hotel, although information may be available on internet for the hotels, these are the latest photos giving u an idea about the parking .. hotel environment etc.
And when you are at Ladghar, do spend an hour of two to visit to beautiful spot of Parshuram bhumi just 5 kms away
cheers !!