Two most important thing that I did in Harishchandragad trek is
1) used my Android mobile to log in GPS co-ordinates as I went along to create trail of Tolar khind way
2) used my Canon 600d SLR for photographs
Harishchandragad Night trek via Tolar Khind Khireshwar
Difficulty level Harishchandragad trek
Easy (harishchandragad trek via pachnai village route is easiest way to gt at Harishchandragad)
Read my post on harishchandragad trek via pachnai trek
Medium (long walk from tolar khind (Khireshwar) way + one climbing patch which is slightly difficult)
Difficult (if you choose harishchandragad via nalichi vaat route, it is toughest trek in maharashtra I have ever seen ever, so if you are serious trekker with lot of expertise then only I recommend to go via this route)
What to see !
Breath taking Panoramic views of Kokan from Kokan kada
– Kedareshwar Cave
– Ganapati, Harishchandreshwar Temple
Place to stay/take food & water
Water – the time we went plenty of clean water was available from streams
Food and stay – local people provide food (lunch & breakfast), Nimbu pani also available on the way
Location
google coordinates 19°23′18″N 73°46′33″E
How to reach – Harishchandragad from Pune
We went from Tolar khind road, it took us around 3 hours to reach the top, while descending we could make it in 2 hours (see trail on my map given at beginning of this post)
Pune to Harishchandragad
Khireshwar Trek Route
Pune – Nasik Phata – Narayangaon – Junnar – Khubi Phata – Khireshwar
The route to Pachnai
Pune – Nasik Phata – Narayangaon – Junnar – Otur – Brahmanwada – Kotul – Vihir – Pachnai
Nalichi vaat Route
Pune – Nasik Phata – Narayangaon – Junnar – Khubi Phata – Khireshwar

How to go to harishchandragad from mumbai
By Car: ~200 kms from Mumbai
Follow NH 3 upto Ghoti-Shukl Tirth Road/Nagpur-Aurnagabad-Mumbai Highway in Khambale.
Continue on Ghoti-Shukl Tirth Rd/Nagpur-Aurnagabad-Mumbai Highway to Harishchandragad.
By Bus:
ST Bus : Mumbai – Kalyan – Khubi phata- Khireshwar
ST Bus : from Kalyan to Alephata via Malshej Gha (remember you have to get down at Khubi Phata.)
Base village Khireshwar is just 6 kms from Khubi Phata. You can simply walk it down or get an rikshaw (Vadap) or hire a Jeep for your group.
Best time to visit Harishchandragad fort
 Winter / Summer and Monsoon all seasons are best to visit this fort.
Precautions
---
for more photographs of Konkan kada & Harishchandragad on flickr
Below is the trail shown on google maps – shown RED line is of 7.7 kilometers for route Harishchandragad trek via Tolar Khind Khireshwar (one way)
Harishchandra gad via tolar khind at EveryTrail
http://www.everytrail.com/view_trip.php?trip_id=2379918
We started from Chinchwad at around 11 pm by private bus and reached Khubi gaon at around 3 am (this much time since we picked up people from Talegaon too)
Way to Khireshwar from the main road is rough road on the border of backwater, so once has to carefully watch for the diversion to Khireshwar. for easy reference  I have given down the google map link
From Khubi gaon we started at around 3.30 am and reached to the Harishchandragad at around 6 am via tolar khind route. from top walking to the main temple took us an hour .. so we were at the temple at around 7 am, the route is quite time consuming …so for those who were doing the trek first time it was hectic ! fortunately we did not face issue of sunshine throughout the day 🙂
Look at the magnificient photograph of Kokankada …  Looking at 4 people sitting in this picture you will get some idea about the size, amazing na .. .. get on reading this post to see such more pictures..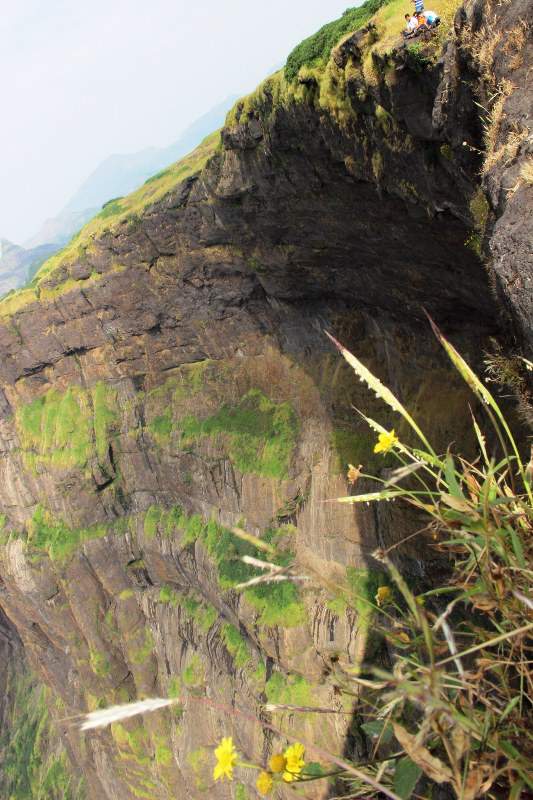 Just can't help looking down the breath taking view at Kokan kada, moment you step out … u r gone !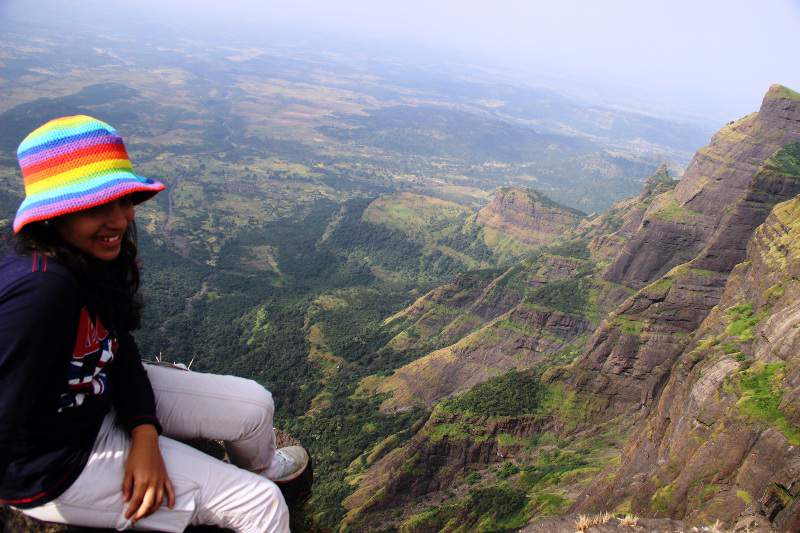 The most interesting part is the ShivLinga inside a cave always filled by chilled water … I had been to this place twice before, but did not go inside for praying lord Shiva, this time my determination was to do this getting rid of my worry of chilled water …
just look at the height of ShivLinga, it is about 6 feet upside and 3~4 feet under the water.
Shiva temple from one side has Ganeshji on the other ! temple looks quite old .. having worn out stone structure .. i don't understand how they are worn out so much .. is it heavy rain fall ? god knows !!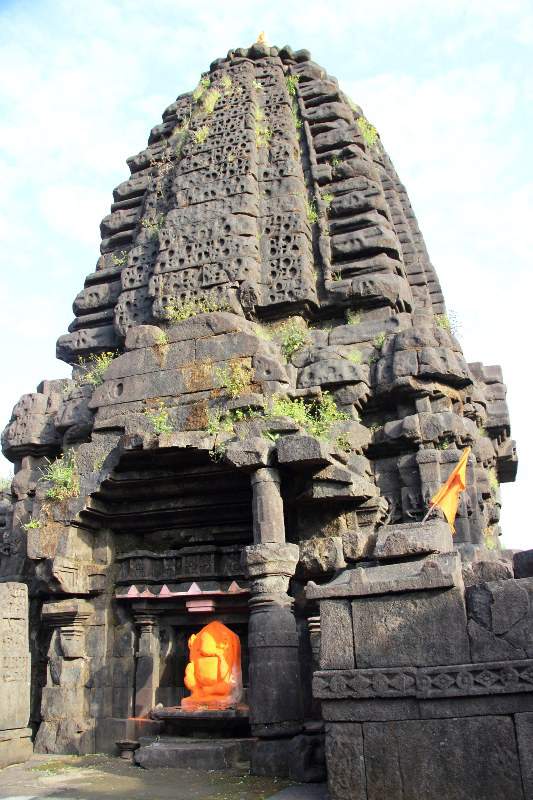 The other side of temple where once can see water filled in …if not restored .. i don;t think this will sustain much period … but since it is under government control no one can try even to restore it !!! so pity on us 🙁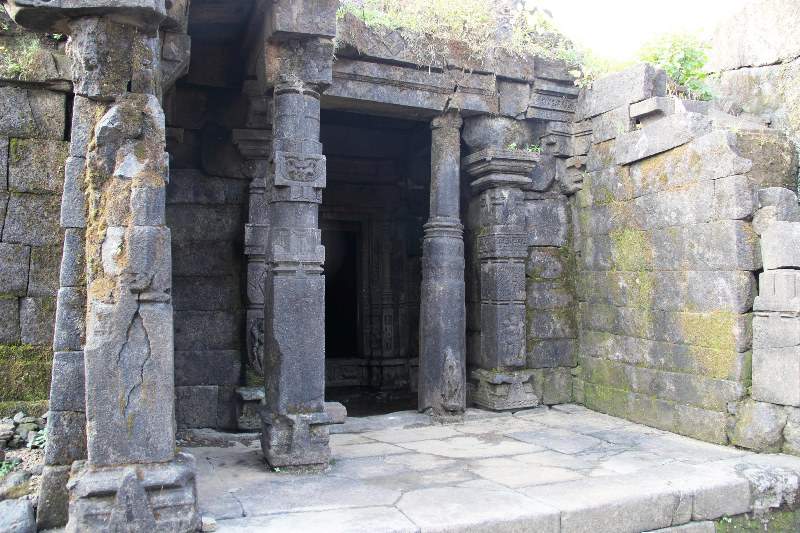 Outside the temple there is cistern of water … and small stone structure .. again no one knows what it is for …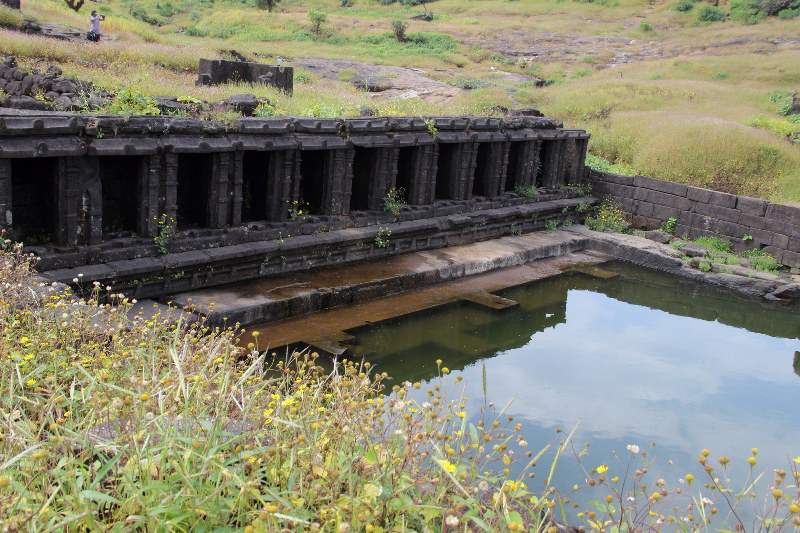 Sunrise after just reaching the top from Tolar khind way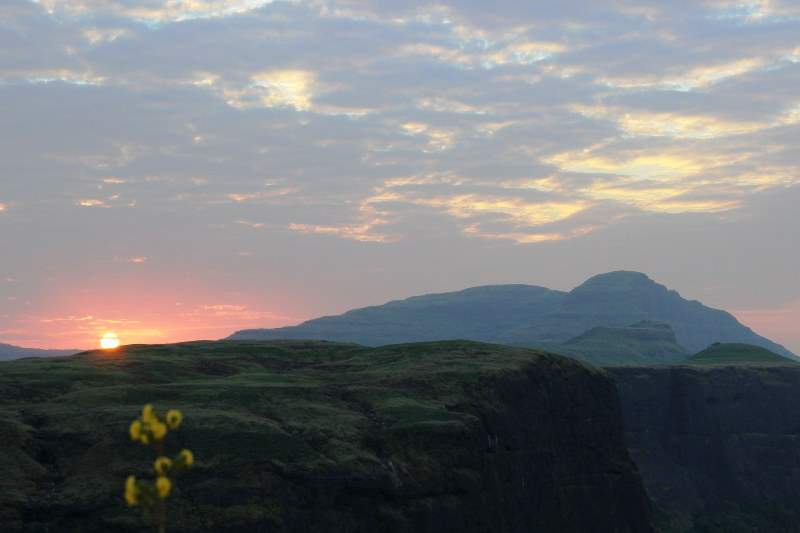 FONA team o fort Harishchandragad … with leading hands from Mandar Therval and Manoj Rane …. always feel safe for even girls to do night trek …. cool although I have been here 2 times before .. this was a refreshing experience by itself.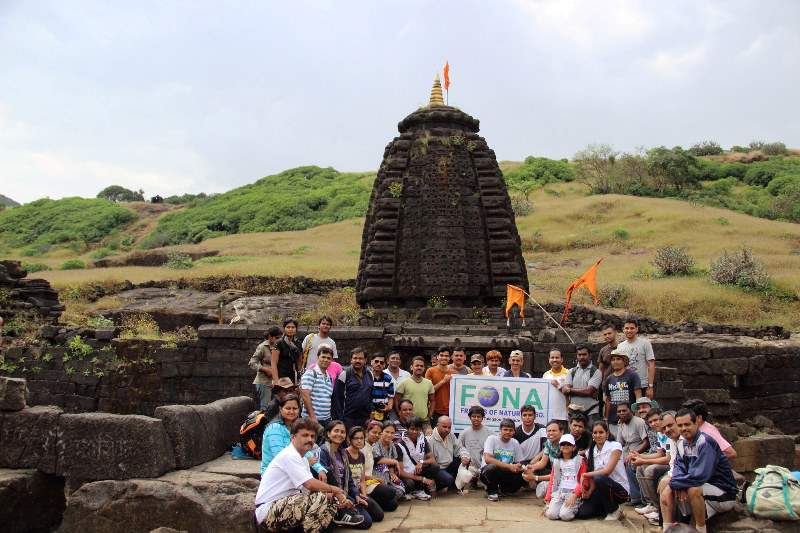 This year I did not go to Kaas plateau to see flowers … since I do not want to add to the crowd to spoil nature .. but god is great .. he gave me pleasure of flowers on the plateau of Harishchandragad 🙂
on the way down from tolar khind .. evening shot …descending happened in 2 hours starting from konan kada via tolar khind .. nice na ?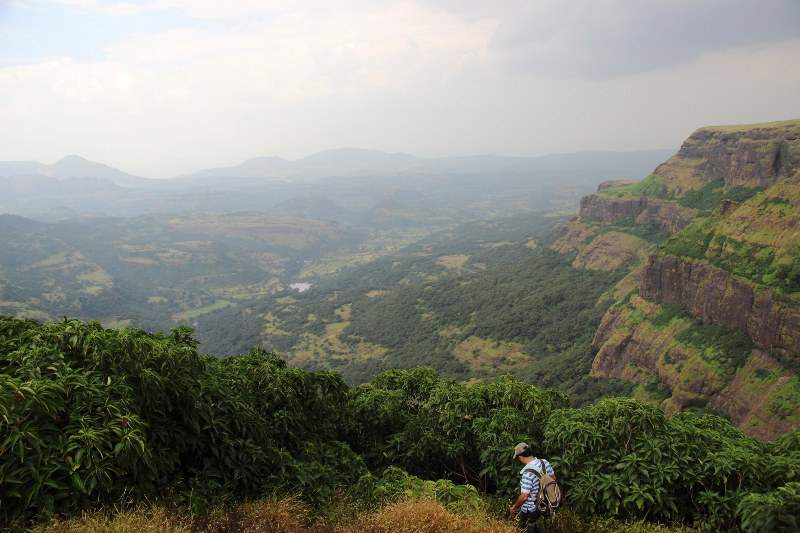 Here is an excellent cleaning drive continued for 10 years by team Ranwata
My sincere salute to the team