I visited each murud beach hotels & home stays to see the rooms from inside in terms of cleanliness, room rent, nearness to the seabeach, food availability (& toilets too !!)
I spent almost 1.5 hours, in investigating each hotel or home stay by peeping in ! Meeting and chatting with owners .. inquiring about food availability, group accommodation and so on …
So here are recommendations, contact numbers as well as information on hotel where I stayed finally ..
I have not mentioned bad hotels here, but before you book, please check in the hotels yourself and not from internet that is what I will say now !! since best hotels which I saw on some best websites were really bad !! What do you say ?
Murud Beach Hotels & Home stays (Photos & Contact Numbers)
Aai janaki holiday home – An independent bungalow with two rooms with attached bath. This is perfect beach facing property (road in between) and independent bungalow so I liked it most. rooms and bath was at acceptable level (although not the best)
Devikiran lodge – One hall which can accommodate 10~12 people, also they have individual rooms
(please note in hall they do not accommodate bachelors, only families are allowed)
Rent was ~2000 Rs for hall which is pretty decent, room also looked clean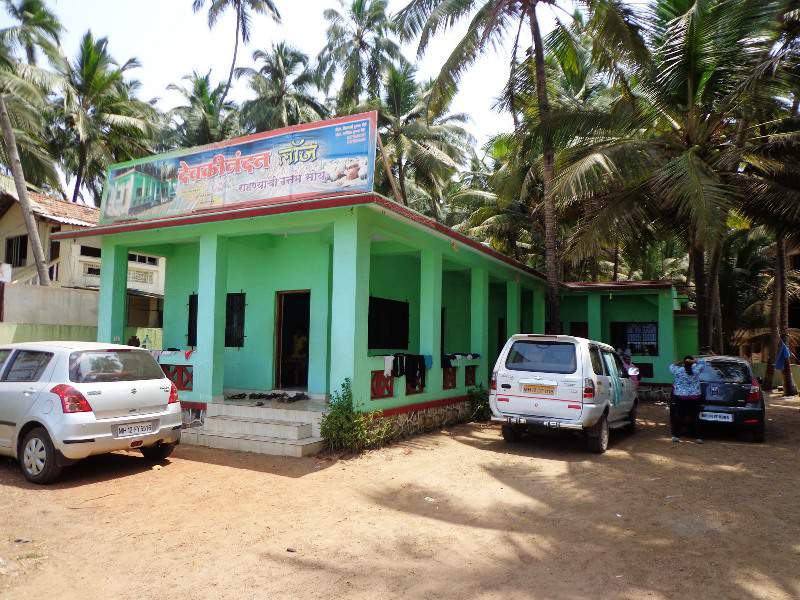 Hotel Ekvira where i stayed, this is newly build and rooms are pretty clean, the only drawback is one has to climb many steps if u r staying on second floor (Room rent ~2000 Rs per night)
The nest – A beach view property, only thing I did not like is that the huts were not having slab but sheet roof tops means high heat and no Air conditioning, but may be cool during night time …
another view of "the nest" I did not see it from inside, but looked pretty nice huts 🙂
this board I saw on road side showing scuba diving and snorkeling center at Murud, however I did not call the phone numbers given below ! if you do it please give me feedback 🙂
below are visiting cards for Murud hotels, I stayed at hotel Ekvira which was clean one, later I did survey of many hotels by going inside to see the room & bath cleanliness, next time for sure I would stay at new hotel Ramakant, since the rooms are clean (new) as well as well sized 🙂
Prices are pretty similar, old hotels are having same charges however they are not maintained at all (I do not want to mention names, however many hotels for which I saw good reviews on tripadvisor also were in bad shape in terms of cleanliness & my highest priority goes to the cleanliness !!)
hope this helps you selecting your murud beach hotels & home stays 🙂
cheers !!