On the verge of new year when I gave u news about the
Heli Taxi
at Pune and
India's first theme park destination
near Khopoli. There is another news to cheer about, we are getting a
Pimpri Chinchwad Science Park
  Surely that's a triple bonanza to us.
The regional Science park Chinchwad is covered on a 7.5 acre area near the
Autocluster
.The center has a two-storied building with an area of 3,220 sq.m – 1,948 sq m ground floor and 1,272 sq m first floor (with facility of special lift for the physically challenged)
Many science seminars, fair and workshops being head here throughout the year.
Science Park Chinchwad, Pune
Visiting Hours
10.00am to 5.30pm,
Open on all days except Mondays
Taramandal show timing

11.30 am, 12.30 pm,
2.30 pm, 4.00 pm

3-D science show timings

11.00 am, 1.00 pm,
3.00 pm, 5.00 pm

Tickets for 3D Science Show

Children below 15 years: Rs. 20/-
person above 15 years: Rs. 30/-

Tickets for Taramandal Show

Children below 15 years: Rs. 20/-
person above 15 years: Rs. 30/-

Entry fee

Children below 15 years :Rs. 30/-
Person above 15 years: Rs. 50/-
School student in a group: Rs.20/- per person
(Letter from the School is necessary for availing concession)

Pimpri Chinchwad Science Park Address & Contact phone number
Near Auto Cluster, Chinchwad, Pune- 411019

e-mail : pcsciencecentre@gmail.com

Pimpri Chinchwad Science Park phone number
Phone : 020- 27454050 / 07744944333
Drinking water, Cafeteria and toilet facilities are available inside science center.
The Science park Pimpri Chinchwad (PCMC) consist of 4 galleries –
Automobile gallery (ground floor)


Showing the journey in automobile engineering — from the invention of a wheel to the latest developments

Energy gallery (first floor)


Showing exhibits on energy, such as solar, mechanical, electrical, etc.

Fun science gallery

Showing entertainment, science and computers, to understand the basic principles in physics, mathematics, geography, geology, chemistry, bio-sciences and electrical engineering,

Climate Change gallery [temporary exhibition]

It will also have exhibits of dinosaurs as well as inflatable dome planetarium with a seating capacity of 15 to 20. Basic information about astronomy, stars and planets.

The temporary exhibition on Climate Change [as on 2018] explains the natural volcanic eruptions, Earths tilt, continental drift and man made causes like green house effect, deforestation, suggesting climate change and its consequences on land, air, ice, ocean and inhabitants of Earth.
---
Update as on 01 Jan 2016
On 1st day of every month, Marathi Vidnyan Parishad (MVP) – Pune vibhag has started organizing lectures on Science at Science park Chinchwad, Timing is evening 6 pm, accordingly lecture head on 01 Jan 2016. Expert speakers from various fields are being called upon. You may like to attend or participate in this movement.
---
How to reach
Pimpri Chinchwad Science Park is located near Autocluster in Chinchwad.
By Railway :

Pune – Chinchwad by Local train in just 20 minutes
Nearest Railway Station Chinchwad is just 1.5 Kms from Science park
Get down to the Chinchwad railway station and catch an autorickshaw.

By Air :

Pune Airport is about 20 Kms from there you can get cab services easily

By Bus :

PMPML City Bus – Catch a bus from Pune to Chinchwad station via Old Mumbai Pune Highway.
Get down at Chinchwad Station (tell the conductor that you want to visit Science park)
Dynosores put in at the Entrance way to the science part Pimpri attracts children

Building of science park Pimpri can be seen from a distance .. it is pretty attractive and huge …
Way inside attracts children … they can get inside while looking at sculptures kept all around ..
Location map for science park chinchwad
View Tourist Places around Chinchwad in a larger map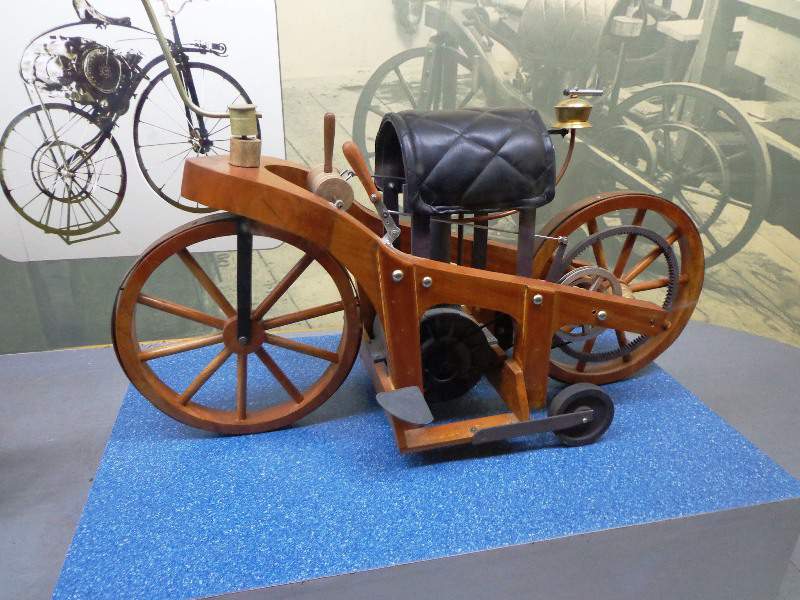 As you move to the second floor there is transport section .. with beautifully decorated entrance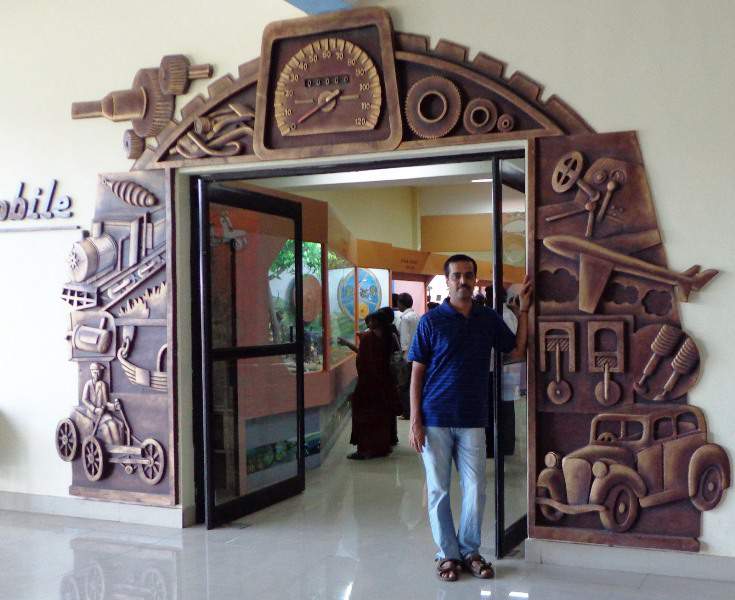 On the second floor  you enjoy the magic head .. having mirrors showing their magic …
 Also there is a ball game which uses simple mechanisms as well as Newtons laws .. ball travells through a sire mesh with auto diversions in places .. this is one of the most attractive game to watch for …
 When you go to the energy section in science park, there you will find many mechanisms to try & experience, cut pen engine sections are also kept (sponsored by TATA)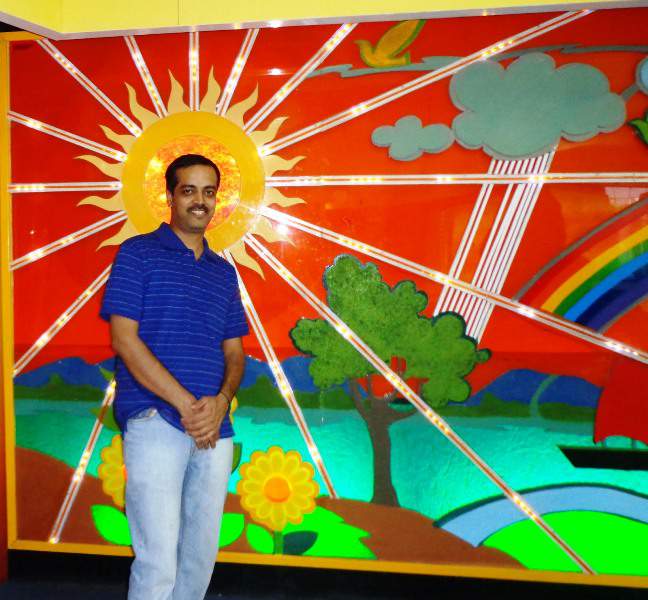 So on weekends do visit this science park Pune with your family and friends .. in case you have relatives visiting for summer holidays then make sure you show them this scientific gift …
Cheers !
Summary
Reviewer
Review Date
Reviewed Item
Author Rating