I visited this beautiful light house on the trip to Revdanda sea beach, its just 3~4 kms away from Revdanda and u can experience the sunset from the light house, it looks beautiful from the top. They start the light in the light house at 6 pm, every evening.One u pay the entry fee, the light-keeper takes u to the top & explains all technical details like frequency of light flash, what is the use of light house, what if the main light fails, the fall back, the remote control system ( which can control the light house from Mumbai control room), how it operates in day time (using electronics) etc.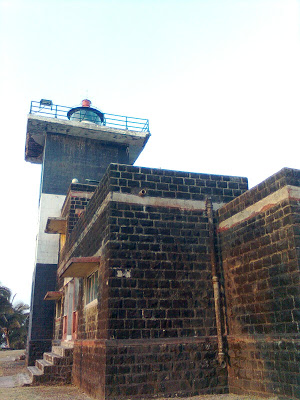 The Entrance to Korali Light House
Korlai fort
is just behind this light house, see way to the fort from the light house
View of Korlai fort from the light house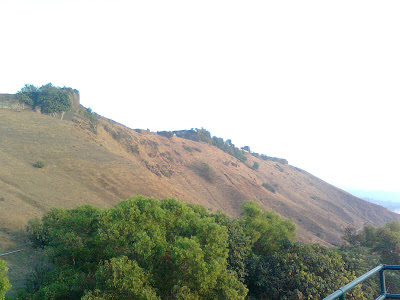 Government directives for the entrance into the light house, which says "Public may be admitted to the light house on their own risk & on payment of prescribed fee" + "admission is at the discretion of head light-keeper or in-charge light house", only they have not prescribed the entree fee, so the light keeper charges 10 Rs per person !!
also the light house official timings are 16.00 hours to 17.30 hours

very detailed technical as well as location information is available on government website :
http://dgllnoida.gov.in/mumbai/KORLAI FORT.html
Interesting information about Chul can be found out at ablog
http://blissfullsolitude84.blogspot.com/2009/05/info-on-chaul-history.html
for complete information on Revdanda & places nearby do read my post "Revdanda sea beach"