Inverter can restore your power supply in microsecond in event of power failure, so since power cuts in our area are much high I thought to buy Inverter for my home.I did some study before selecting inverter and it's battery and here is what you can go with combination of inverter and battery.
What Capacity Inverter do I need ?
Should be able to drive load for @ 2 fans + 2 tubes for at least 8 hours.
During summer season if 2 fans run for night @ 8 hours that will be great ! say 100 Ah battery will give you backup time of 6 hours for single fan + one tube light& 150 Ah will satisfy for 2 fans + 2 tubes.
If I want to watch TV it should be possible to finish the episode that I am watching i.e. say 30 minutes backup ( I know this will consume the total backup time !, but still if I want to see my favorite serial !!)
500 VA or 600 VA or 850 VA ? really backup time is more important to us and that is purely determined by the battery and not the inverter, so more capacity inverter only means you can put more load at a time on it, but then with the same capacity of battery you will get less backup time. So to server our purpose 500 VA should be OK.
This is what will serve your purpose (Specifications)
500 VA capacity is sufficient to serve this requirement (Quasi-Sine Wave Inverter will do)
Battery of @ 150 Ah capacity (choose Branded special for inverter only)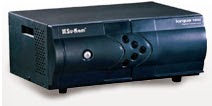 I will not go for any calculations here to decide capacity of inverter, since most of us do not understand that, but all of my friends are using 500 VA inverters and happy with the backup time they get, so I assume that it is bare minimum requirement and serves purpose in minimal cost 🙂
Check latest options and Inverter prices on Amazon
Check latest options and Inverter prices on Flipkart
Which Battery ?
Better to go for branded battery, since it gives real long standby time. All major manufacturers like Exide makes Inverter special batteries, so better buy them. I will not suggest maintenance free battery since it is very costly, instead we can always top-up the battery with distilled water once a month to save money.
Other requirements
Display Indications (Status & Fault) – Yes required
Overload Sense and Short Circuit Protection – Yes required
Easily Serviceable – Battery top-up needed once in a month or for good battery once in 3 months, also Exide inverter special battery has got very good method of water level indicator in which you can see from long distance also the water level. Floats are located above battery level with red/white colour strips on it. So its easy to see water level even battery is located on loft.
Type of output
Sine Wave Inverters – Best but costly, long life for equipment's that run
Quasi-Sine Wave Inverters – Good since compromise between cost and function, acceptable
Square Wave Inverters – Poor quality, should not go for this.
My inverter is Quasi-Sine wave type and due to this Fan makes humming noise while running, but it is acceptable to me since it comes at lower cost than pure Sine wave type and I have selected 120 Ah Exide inverter special battery. This gives very good results and practically I am able to run 2 fans through night (@ 8 hours) and this serves my purpose 🙂
In the beginning I used some local non-branded battery but ended up with short backup time and long recharge time, so now I have replaced it with Branded battery.
Branded Vs non-branded
Branded machine will cost somewhat less due to the quantity they produce like in my area Microtech 600 VA machine costs 4200 Rs, 850 Va costs 5300 Rs other company PowerSave 500 VA costs 3500 Rs as against local made 500 VA costs 4800 Rs. I asked the person who made my inverter machine the reason and what he told is, they use high capacity electronic components so that inverter won't fail (they can not afford failure since cost of maintenenace is higher as well as their repuitation is at stake), also they produce in less quantity so they loose advantage of mass production. So one has to decide. I have bought local machine and is working fine since last 4 years without any failure or issues.
Where should I locate my inverter ?
Since the the battery is very heavy in terms of weight, it is not possible to keep in on some wall mounting bracket. So best way is to keep it on loft (that is what we all have done) or keep it on floor (but then battery should be in enclosure)
What is recharge time required ?
The recharge time for my inverter is @2~3 hours only with branded battery. But when I used to have local made battery, the recharge time was @ 10~12 hours !!!
Conclusion
Go for 500 VA (0.5 Kw) capacity inverter with branded battery of 120 Ah (min) rating
Some reference sites for more re-search
Su-kam inveters – www.su-kam.com/products.html
Bajaj Home UPS – www.bajajelectricals.com
Microtek inverters – www.microtekdirect.com
Luminus Inverters – I am unable to locate website and haven't see their inverters too, so readers has to find out more for them may be few I have seen on mouthshut website
Some reference sites for battery re-search
Exide Invasmart Enhanced life Low water loss Batteries
Hope this help you in selecting inverter for your home, if you need to know more information please let me know 🙂
And here is my latest guide for selection of cordless phone for your home