Friends Of Nature Association monthly trek for Nov 2019 is declared. The treks by FONA (Friends of Nature Association) are organized on No Profit No Loss basis for the purpose of Conservation of Nature through Education.
FONA is an NGO working in Talegaon and Chinchwad region of Pune – You may please read detailed information about this NGO here.
---
Torna trek attraction is magnificent views of Zunjar Machi ..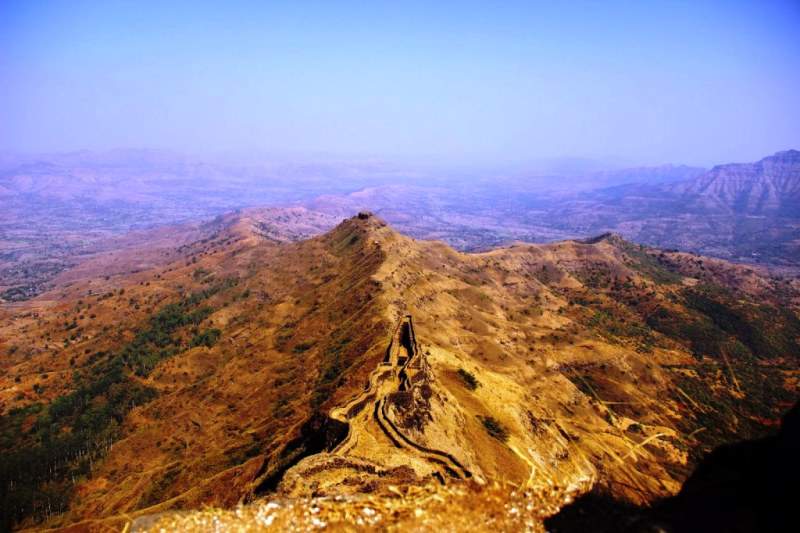 Dear Nature Lovers…
FONA has organised it's Monthly Trek on 17th November 2019 to Torna Fort.
Read complete information on Torna Fort. here (this was last time trek of FONA)
Trek Type : Semi-Hard Trek
(Total walk 12 km up and down hills)
Minimum Age: No age limit but participants must be physically fit.
Contribution : Rs. 450 /- Per Head
(Contribution is Non-Refundable, Please note we conduct treks on "Minimum Cost Basis")
Contribution Includes :
Transportation by Private Vehicle, Toll & Parking Expenses,
2 Tea, 1 Breakfast & First Aid Facility etc.
Contribution Does Not Include :
Lunch, Cold drinks, Mineral water, Private orders, Insurance Coverage, etc.
Note – Participants have to carry their own Lunch Tiffin's
Departure :
Sharp 6:00 am from Talegaon
Departure timings will be followed strictly. Please be present in time at your pickup points which will be conveyed in advance.
Arrival :
Approx 8 pm at Talegaon
Note – Bus route will be shared a day prior to trek.
Must things to carry : Read my post on List of Things to Carry for Trek
1. Tiffin for Lunch.
2. A proper sturdy rucksack with rain-cover (check available options on Amazon)
3. Water Bottles (2 liter minimum)
4. Some snacks (If you need to eat in between)
5. Personal Medicines (If any)
7. Cap, Napkin, Spare Dress, Thermal wear.
8. Sports shoes / Hunter shoes. – Best trekking shoes in India guide
9. Raincoat / Jerkin (No umbrella please)
Your seat will be confirmed only after transfer of contribution amount.
(You may also transfer contribution by Net Banking)
So Hurry up..!! (Seats are limited – 32 Only.)
Contact for more details :
| | |
| --- | --- |
| Vivek Ramayane | 9890500226 |
| Sunil Godse | 9922401834 |
| Amit Potdar | 9021875940 |
| Jay Gore | 7769955501 |
| Mahesh Mahajan | 9822458440 |
---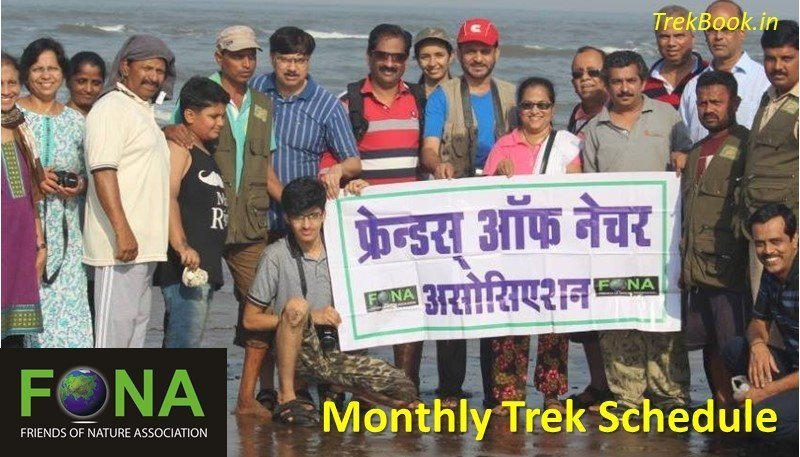 Friends of Nature Association organized monthly treks and half yearly Jungle safaris on no profit no loss basis as an NGO. Any profits generated from this activity goes for expenses on Conversation of nature.
FONA conducts various activities for saving nature, works in different villages to teach the villagers about snakes and their importance.
FONA's project Mahaseer is one of the most successful project in India on conversation of Fish species called as Mahaseer.
Till date team FONA have saved thousands of snakes and released them in their natural habitat with proper permissions.
Various bird watching camps, treks to forts, jungle safaris are organized where proper information is given to participants and it is not like professional travel companies where the motive is only profit making.
This NGO is supported by hundreds of volunteers who spend their valuable time and money for conservation of nature.