I have prepared List of

Places to Visit near Mumbai

in Summers

 2019 based on the following criteria
It should be possible to reach by 4 to 6 hours of car drive from Mumbai
It should be possible to do it on Weekends that is Saturday and Sundays with one day halt
Travel to be done in Hot summer days of April, May which are considered to be hottest in Maharashtra
So lets begin with most famous ones sorted in terms of nearest distances from Mumbai
Places to Visit near Mumbai in Summers [update 2019]
1) Lonavla & Khandala
2) Matheran
3) Mahabaleshwar
4) Bhandardara
5) Saputara
---
1) Lonavla & Khandala
Lonavla is one of the Most famous place for monsoon visits due to enormous waterfalls in and around Lonavla, however being at high altitude it is also cool during summer season, it has developed the most with many resorts and weekend destinations around. While you drive from Mumbai towards Lonavla you will first get to Khandala, which is also known for beautiful scenery around.
You get plenty of options for Stay and Food in Khandala and Lonavla, no issues at all.
Distance : Khandala and Lonavla are at a distance of about 93 kms from Mumbai
2) Matheran
Matheran is smallest hill station of Maharashtra (and may be world), remember that you are not allowed to drive your car inside the city boundaries, you have to either walk or hire a horse ride.
So that way you will enjoy pollution FREE atmosphere and summer temperatures further remain low!
It will be unique experience for you and your family in the beautiful lush green surroundings in pollution free way.
Matheran is one of the best places to go to escape the Mumbai this summer.
Distance : 83 kms via tehe Sion-Panvel Expressway
I have written post on this tiniest hill station near Mumbai with Places to visit in Matheran, Shopping to be done at Matehran, Stay etc. You can read it here .. https://trekbook.in/2015/08/matheran-review.html/
3) Mahabaleshwar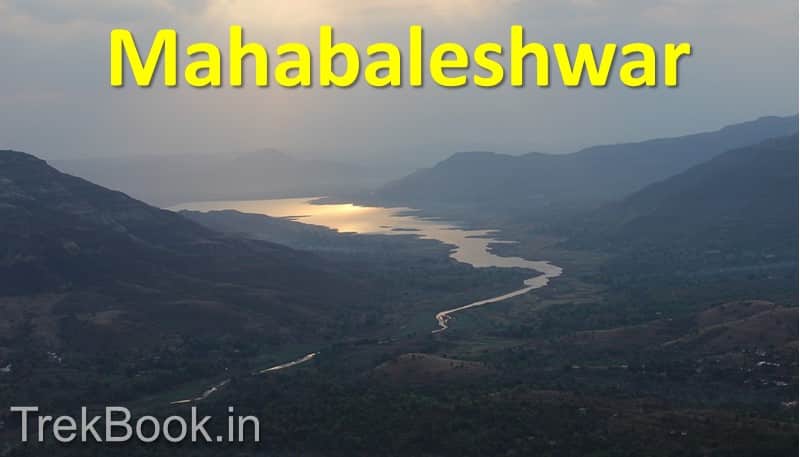 One of my favorite destinations, and I like it in all seasons, Monsoon with heavy rainfall, Winter with chilling cold and Summers like pleasantly cool … Lot of points to see the beauty of Sahyadri mountain ranges … Lush greenery around .. Many many hotels .. MTDC resort is specially cool .. its located just near the main Bazzaar … Big old styled bungalows of MTDC are just super (although not maintained well, still they are worth staying)
One more option on the way to Mahabaleshwar is Panchgani means 'The place of 5 hills'.
Mostly famous for rich kid schools around. You can enjoy horse carts, and adventure games such as paragliding here.
Distance : Mahabaleshwar is at around 230 kms from Mumbai
4) Bhandardara
Wow .. once in lifetime you must visit this place with serene waterfronts ..
Its most favorite destination for trekkers …. due to many famous trekking destinations around Bhandardara.
If you are with family you can stay in the beautiful cottages of MTDC resort, the beautiful cottages overlooking the hills.
Bandhardara is blessed by huge water storage and hence year around the place remains green and cool … you will love to spend your evenings doing nothing here … just chill .. look around for birds …
Also while you drive down to Bhandardara, you can drive through the beautiful Ghat called as Malshej Ghat, you can see breathtaking views from this ghat ..
Distance : 165 kms from Mumbai
5) Saputara
Located in Gujrat Maharashtra border at a height of 1000m above sea level … you can drive down to the 'Abode of Serpents'. Surrounded by deep forest region of Sahyadri Mountain Ranges.
Summers are pretty cool here with maximum temperature of around 28 degree Celsius! Wow … just chill …
Distance: 246 km from Mumbai