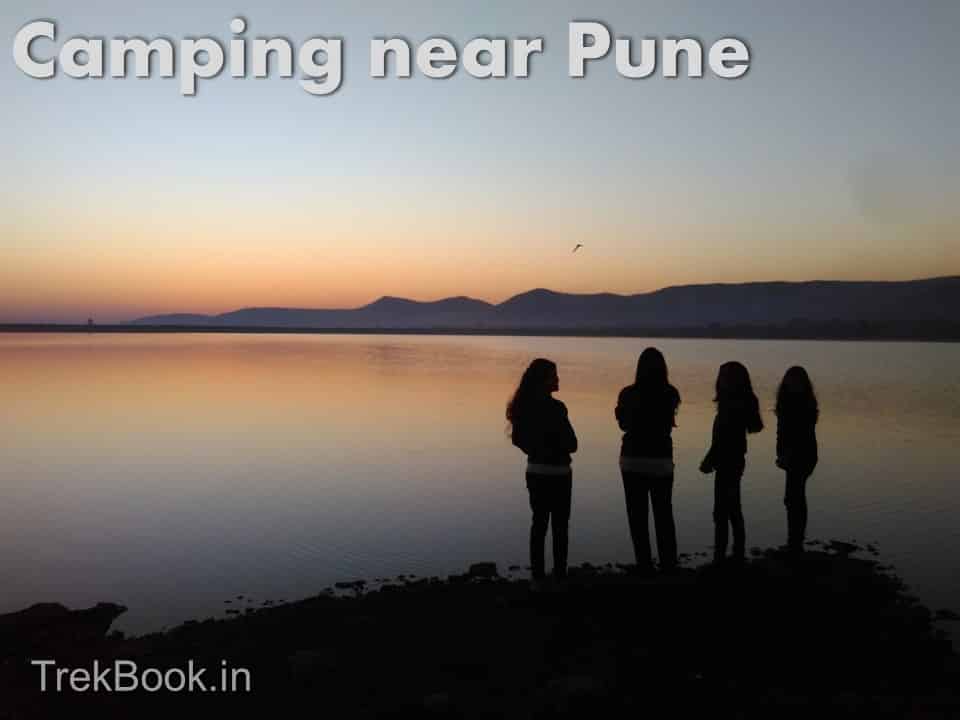 Can't Get Enough Creepiness In Your Life?
Humm, Life becomes boring when you keep doing what others do on weekends !
I keep on hunting for new places to spend my weekends, with my tent it has become more frequent to spending nights around Sahyadris.
Buy what about Safety?
Yes, searching for overnight camping location is difficult when you wish to get along with girls and family.
Crowd?
Another disappointing point is crowed all around developed places near Pune & Mumbai, these so called overnight camping places are full of stupids dancing the whole night drinking liquor, spoiling the touch of nature 🙁
So my Quest for the Good got me at Brand NEW Overnight Camping spot very much near to Pune.
I found it very much Safe for putting down the tents, doing your own camping, cook as you wish or get it done from the village women.
I liked the tasty food prepared on Chulha by the farmers wife, I just had a thought in my mind that this will generate nice recurring income for the family as a support to the main farming. Their dependency on monsoon will vanish.
Yes… he has already started thinking on this and planted loads of Mango trees, Coconut tress around the land of 20 acres touching to the lakeside 🙂
---
They have already started Camping Grounds and Day Trip Destination as called as RainBow Island
---
Anyway, stories apart.
Here are some photographs from my camping on this Brand New Find for Overnight Camping.
More information about Camping grounds:
I just located the tents near to the farmers house, which was "Feel Safe" like, since the farmer family is also staying there itself.
Here is the early morning sunrise snap shot I took outside my tent.
When you head down to the Lake side (its a catchment dam backwater), it will be amazing to experience the serene waterfront. Simply marvelous ….
Water free from Plastics & garbage (It is maintained by the villagers, I met the Sarpanch of Village who is very keen on this front)
Wow! I found new Overnight Weekend Tent Camping – Location near Pune
Click To Tweet
I spent full morning roaming around, looking at birds (even I saw Brahmani Ducks, Gray Heron,  Cormorant)
After a while it was time for boat ride … btw its private boat available at nominal charges by owner.
And in the noon I got surprise fresh lake water fish .. it was early morning catch … wow .. needless to say about the taste …???
It was shear fun moving around his 20 acre farm with Mango and Coconut trees around … Wow …
I don't expect anything beyond this on weekend ..
This weekend camping was a fun .. refreshing … relaxing with family and friends ….
Tasty food on Chulha, Fresh fish fry, home made Chicken curry, Bhakari ….
Staying in the farm ….
Morning with Chirping birds …
Looking at some migratory birds too ….
And everything just very near to Pune …
Now:
I know you are wondering about the Location !!
It will be shared with you by invitation only …. Yessss ..
Drop me a mail on mahesh@trekbook.in to get location details …. I will share only if you are a Nature lover … Family camper (No boozing and dancing on music plz) .. If you promise me not to post location information to avoid bad crowd .. then you get a call from me to give details … 🙂
Happy Weekend !!
Happy Camping !!!
Read my latest Camping Tent Selection guide based on my practical experience