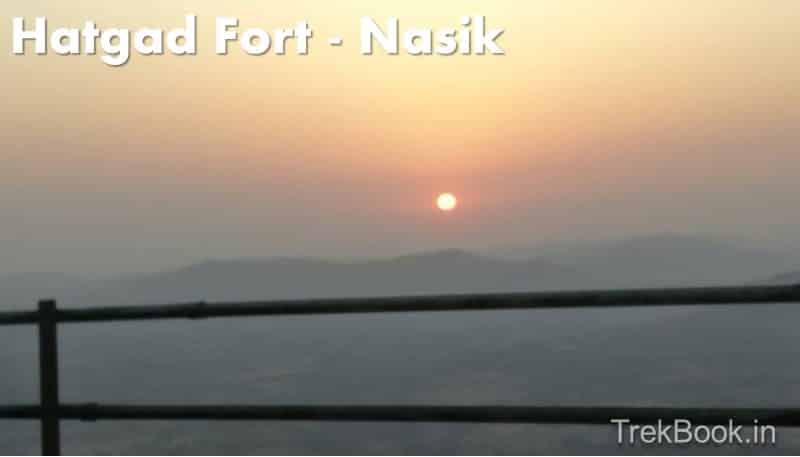 Hatgadh fort is one of the famous location for those beginning trekking or going to have pleasure stay in the Club Mahindra resort near Saputara on Gujarat – Maharashtra border.
Hatgad fort stands overlooking Surgana taluka from where the eastern range of Sahyadris begins aka Saatmal range.
How to Reach Hatgad Fort
From Nashik proceed on the Nashik-Saputara highway.
Take diversion towards Borgaon after 74 kms from Nashik (here one route goes to Surgana and the other to Saputara)
Take route to Saputara
Hatgadwadi base village is 4 kms from Borgaon.
Here take the tar road to Kalvan village. (Hatgadwadi village will remain on the left side)
Drive till you see a dried up well on the left.
A 5 mins walk from this well you can go to the off road path on the left taking you to the mountain ridge.
Further 15 mins walk will take you to a Mango tree from where a diagonal path directs to the fort.
It will take around an hour from the base to reach the fort top.
Name
Fort Hatgad, Nasik (Near Saputara)
Hatgad is 6 kms away from Saputara
Height
600 feet w.r.t. the base village
3600 m above sea level
Base Village
Hatgadwadi
Places to visit on fort
Two water cisterns, Jamna and Ganga

Deep and well sized, full of water throughout the year.

Google Co-ordinates of Hatgad fort
20.542653, 73.760646
Club Mahindra Resort
Read more on resort facilities & location etc
---
Don't forget to get fun ride of "Pushpak ropeway"
---
Photo curtsy : My dear friend RaPa (Rajendra Patil)
---
Map location of Hatgad