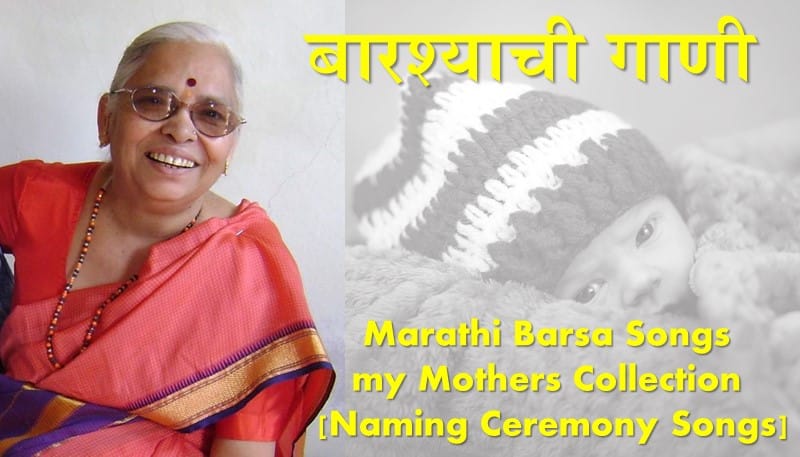 Here is hand Marathi written lyrics collection of songs for Barsa (Naming ceremony) these are sung as a part of rituals during naming ceremony. Girls and Women will sing it together while the baby being placed in the cradle.
I always feel that the old things shall not get lost in matter of time .. as a part of that I am uploading the hand written lyrics of songs for Barse on TrekBook, I hope you will love them 🙂
Below the post I have added download link to PDF file where you will be able to Free download and print the songs.
What is Barsa ceremony in Maharashtra ?
Its the baby naming ceremony in Maharashtra is called as 'Barsa" बारसं.
For celebrations, the baby cradle is decorated or bassinet with flowers.
When the tradition begins, Baby's fathers sister whispers the name in baby's ears first and then it is declared loudly to all the relatives and friends.
Now the Baby's grand mothers put the baby in the cradle and say each other " Gopal ghya ani Govind ghya" गोपाळ घ्या आणि गोविंद घ्या " After this, family and relatives perform "aukshan arti" to baby along with baby's parents and shower them with gifts.
The ceremony is performed after 12 days of birth. Logic behind it to provide healing time for the new born baby and its mother.