Having heard about stay along the waterhole and salt lick, I was so exited for my journey to The Ark.
This iconic hotel is situated in the heart of the Aberdare National Park, yes as said the hotel overlooks the waterhole and salt lick, which means you will be surely able to see wildlife for 24 hours 🙂 Its boon for those who wish to see more in less time and no efforts at all ! You need not roam around to see the animals, but they will walk to the hotel to meet you 🙂
When I saw the beautiful wooden hotel right in the heart of high forest from a distance, I admired the person who not only identified this place but also build such a beautiful wooden hotel in mere 6 months !!! yes, it was build in 6 months and started its operations somewhere around year 1970
The official opening of The Ark on 25 Nov 1970 by Minister for tourism & wildlife the Hon J. L. M. Shako, M.P.
After our lunch at the Aberdare Country Club we started our journey to The Ark through Aberdare national park. Drive through the jungle is on rough road so you will get Kenyan body massage FREE 😛
Interestingly I started sighting animals on the way to The Ark. I spotted herds of buffaloes, elephants, warthogs, baboons. Our tour guide Nahashon told me that hyenas and leopard is also spotted many times in this region.
After reaching The Ark, Nahashon instructed all about the hotel and facilities like
The Ark has four viewing decks with balconies from where you can spot animals 24 hours
You can stay in the balcony whole night looking at wild life, and even if you wish to go to the bed, you will be informed by the resident ranger with buzz your room for any interesting happenings
One ring for Elephant, two rings for Rhino, three rings for Leopard and four rings for other unusual sightings like the Giant Forest Hog [ You can turn off the buzzer if you wish ! ]
If you wish to have a closer and direct look, move on to the bunker beneath, where window slots allows you closer realistic look at animals on waterhole
Flood lights provided throughout the night for better viewing & photography
Daily at 5 pm, you can see the feeding of the birds
Since hotel is situated at height of ~7500 feet above the sea level, nights are pretty cold, hot water bags are provided in the bed so as to make your sleep comfortable
At 6.30 am a xylophone is played along the corridors as a wake up call, be ready at 7 am for the breakfast
For safety purpose, the hotel doors are closed at 6.30 pm and opened at 6.30 am
Departure time to Lake Nakaru is 8 am
Tips :
Take small coiled water heater and small thermos, which will help you get warm drinking water during night time [ I bought it for 1$ in local market in India ]
Children below 7 years are not admitted at the Ark Lodge and/or Treetops Lodge.
Only an overnight rucksack is permitted owing to limited space in the cabins. [Excess luggage is stored at the base hotel]
Nights are pretty chilly so do not forget to pack warm clothing
Before dinner, our guide Nahashon gave an informative talk about the establishment of hotel, nature conservation efforts by Kenya government, available animals and migration. I must say that Mr. Nahashon is one of the best guide I have met so far, he was knowledgeable & very much clear in communication.

Once you reach hotel, entrance to the hotel goes through beautiful wooden bridge, over the same you can watch birds, animals and the dense jungle …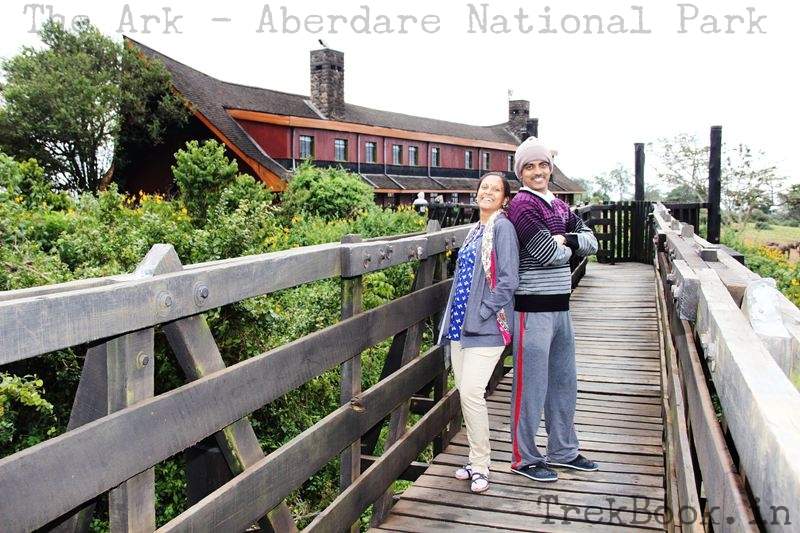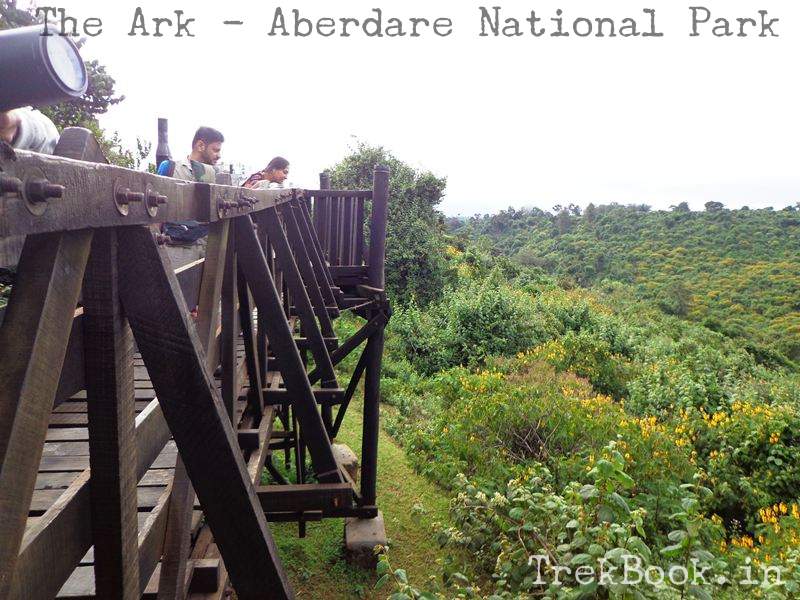 One interesting thing about this hotel is that they have created small bunker beneath from which you get to see animal sighting from very close distance, also since you do not have any obstacle of window glass, no worries for the glares …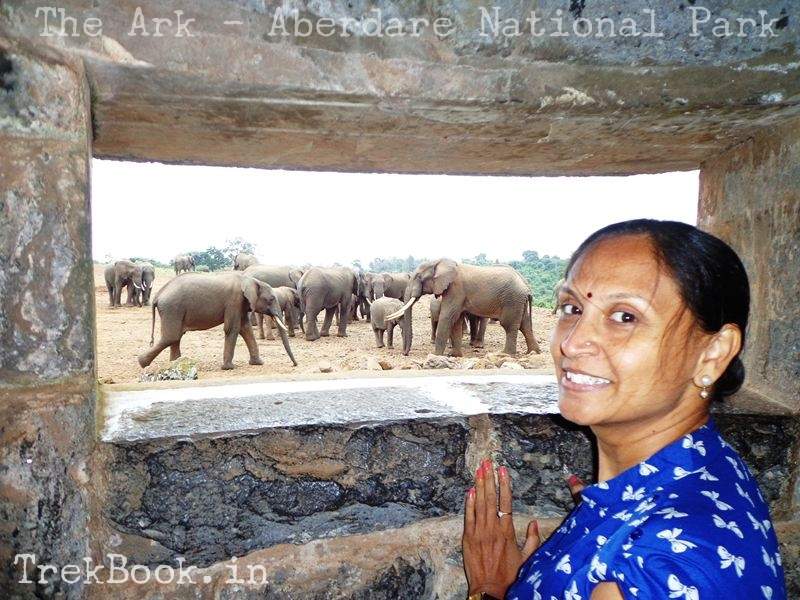 You ought to get such beautiful captures easily from the bunker … Look the elephant posing for photograph 🙂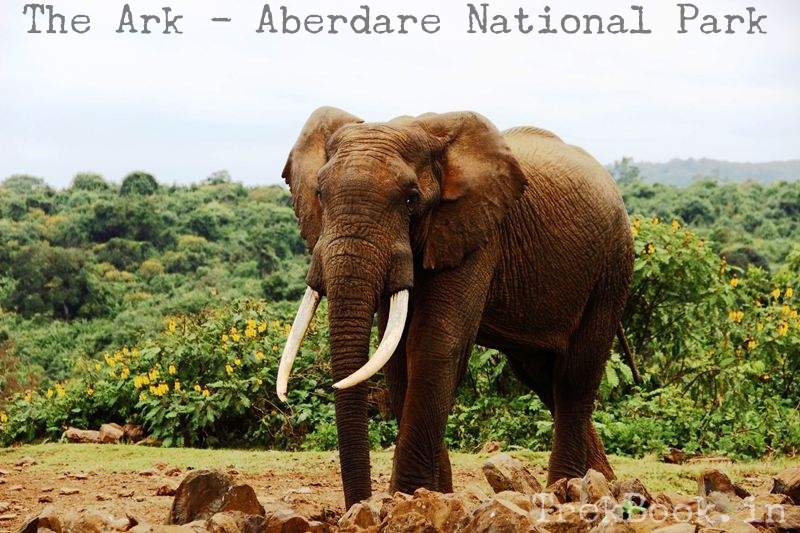 Elephants keep coming for licking the minerals on the pothole … And if they are not available … just wait for the buzzer to be up …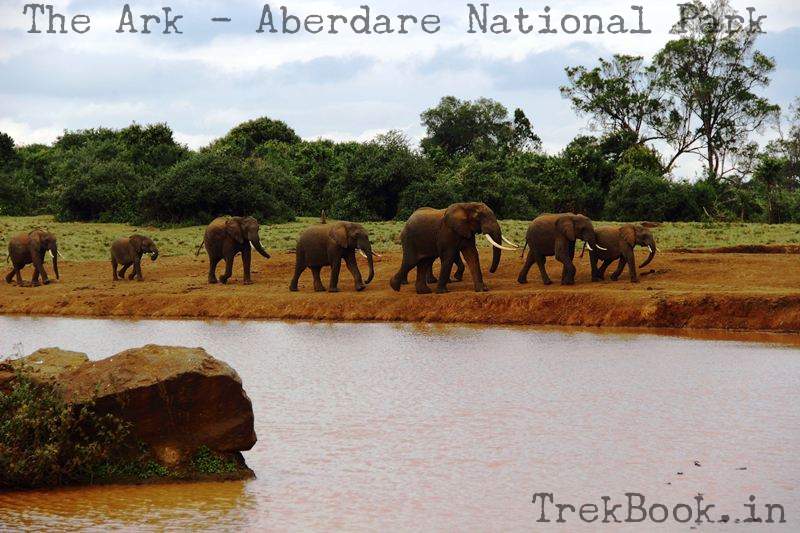 Special guest appearance after dinner by Spotted Genet … The hotel staff gives them chicken pieces ..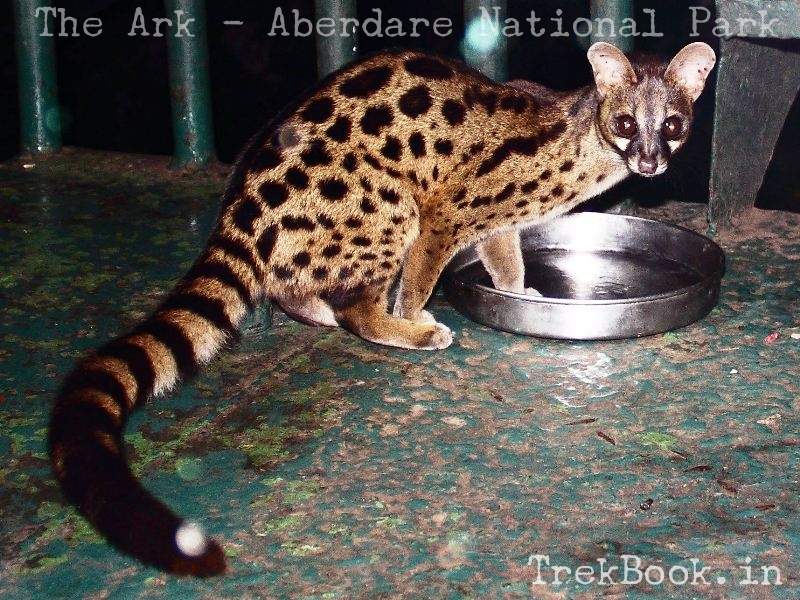 And a Bushbuck too at the salt lick …
From the wooden bridge where bird feeding is done at 5 pm daily .. you will be able to see many birds ..
The day we visited it was too cold for birds .. hence we could spot only a few of them ..
Here are Mouse birds who stays together as couples ..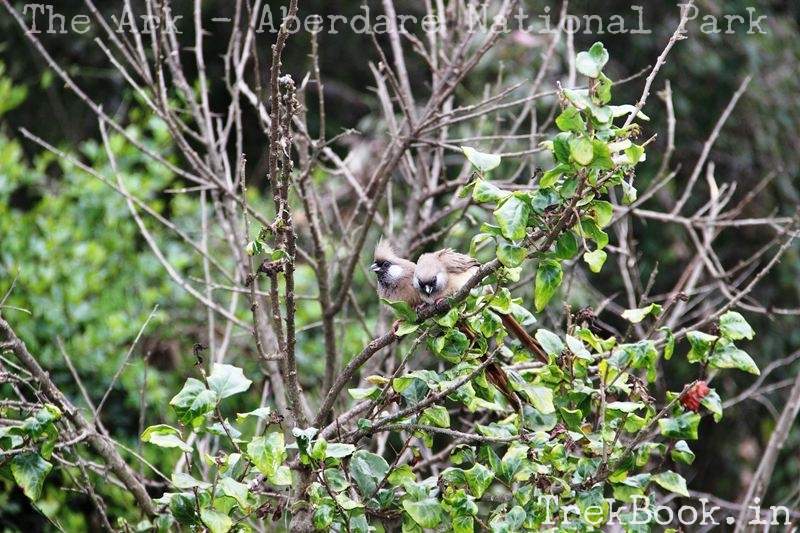 Weavers birds of Africa
Yellow vented bulbul
Olive billed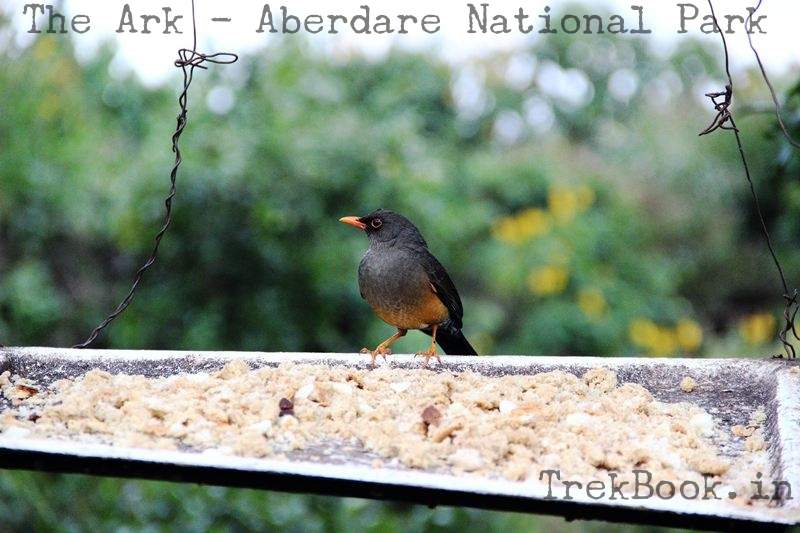 And finally the African squirrel eating the bread !!
I should not forget to mention about our tour Guide Nahashon, who is one of the best guide I have met till now and Chef Jackson who made my dinner delightful by tasty preparations .. specially fresh river water fish tilapia …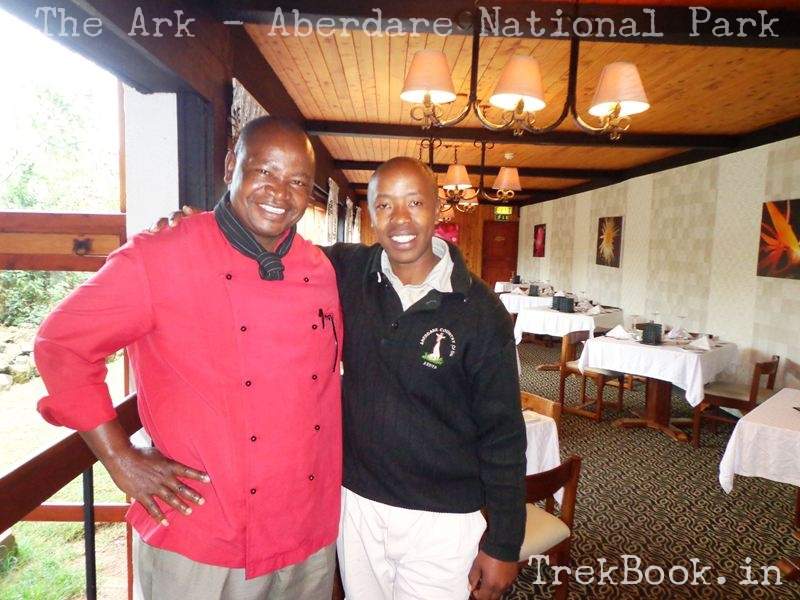 One more person I must mention here is Richard Hopkin an english young explorer on operation Drakl who got accidentally killed while working in the Aberdare national park on 25 Sept 1980 ….
I salute to persons in this world who has devoted their life for nature conservation … Speechless now to talk anything more ….