I have been to fort Visapur number if times .. but this time incident of 3 of our new boys missing in fog and rain made it unforgettable experience indeed !!!As I have said many times Sahyadris are as easy to ride as easy to get lost !!
Ways on the forts are very much confusing and acts like a maze once u loose directions .. and mist .. fog .. clouds and rain makes the situation worse ,… your visibility gets impacted seriously .. u will not be able to look beyond few feets though !!
This time the trek went well beginning from Malavali railway station .. till the top of fort where we took our lunch no sign of rains … and after ~1 pm while group photo sessions were on ..suddenly it started raining heavily … we were almost lost in clouds in matter of minutes …
Regular trek members started descending in group but these three young chaps who thought of waiting for some time under tree shelter realized that they are left behind and called me up on mobile !! Luckily mobiles were working ….
myself and Abhishek immediately started back travel to pick boys up .. and clouds & heavy rain helped us to get lost !!! yes .. we were lost !! I was so much surprised ! having experience of over 25 years of trekking and can not find a place !! ohh god … we called up boys to wait for us .. and could get the place where we took our lunch after about 45 minutes !!
And now the boys were on their way back !! they thought that they will descend down from the way them climbed up .. which was equally danger to get lost !! so I called them up to the same place …
After 20 minutes Makrand and his friends arrived and we started our back journey … This time we thought that way back is simple and again got lost !! after 45 minutes of walk we came back to square !!
Finally I took judgement and my 6th sense said a way to choose from .. we started that way and got descend location in 5 minutes . and to our surprise the rain suddenly stopped !! it was like someone was trying to make us misguided !!
After that it was just simple descend .. no issues .. we were able to catch 5.30 pm train back to pune ..
Lessons learnt
Do not leave your group, keep eye on what the trek leader is instructing you.
In case you are lost, try yo stay calm and in the same place, wait till help reaches you
If you have mobile, keep GPS location recorded (OsmAnd is great application which works best for offline treks)
Bachhe company summit celebrations at fort Visapur
Look at her energy levels .. just need chance to jump on ..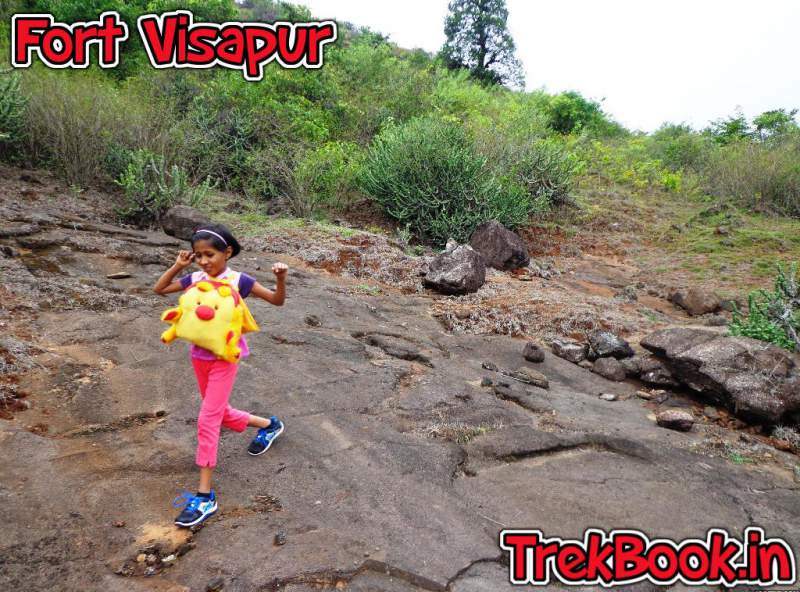 Children  Just love trekking 🙂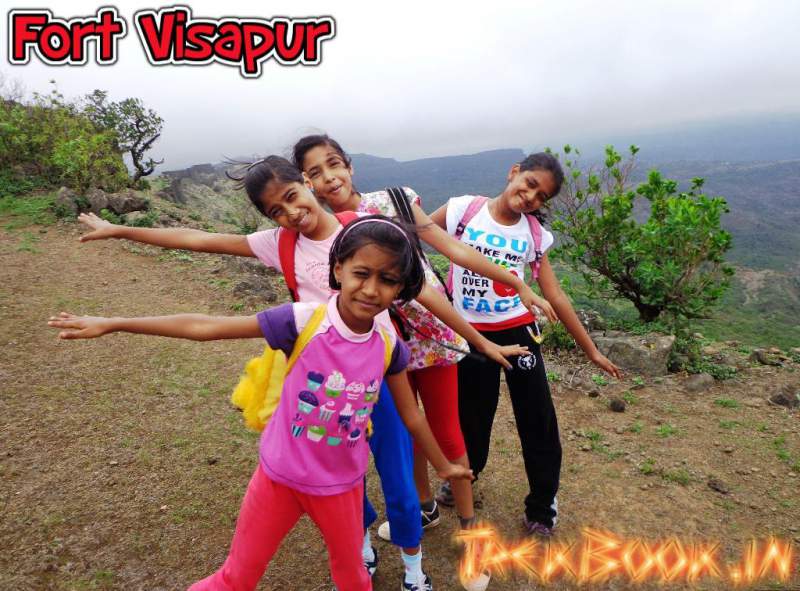 Ab group phots to bante hai na yaar ! Summit Fort Visapur !!
FONA group – on the way to fort Visapur – photo on steps
Children enjoying Karvande : Black berry's from jungle
This spot will be worth re visiting during monsoon season !!
Beautiful wild flowers on the way
Climbing On The Rocks !!
With Naitik and Manoj .. on the way to fort visapur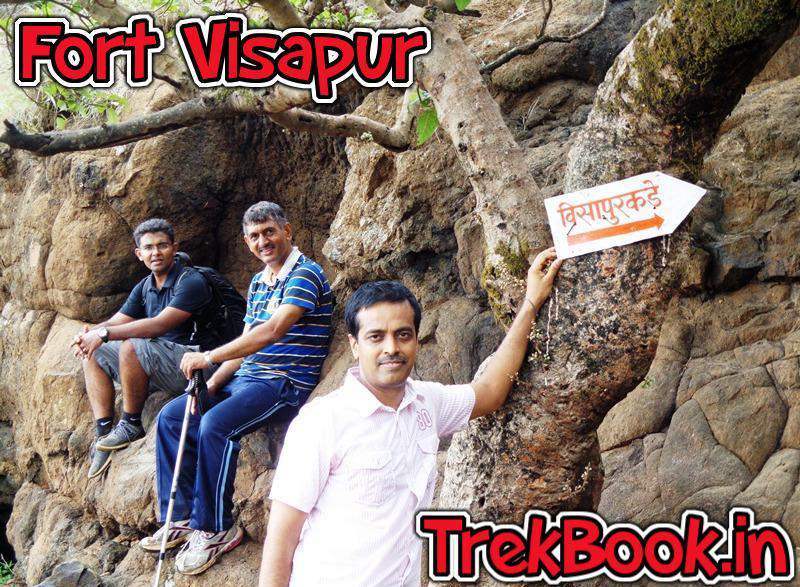 Fashion photography even on fort !!
Remains on fort Visapur
Children tree plantation efforts on fort before monsoon .. good learnings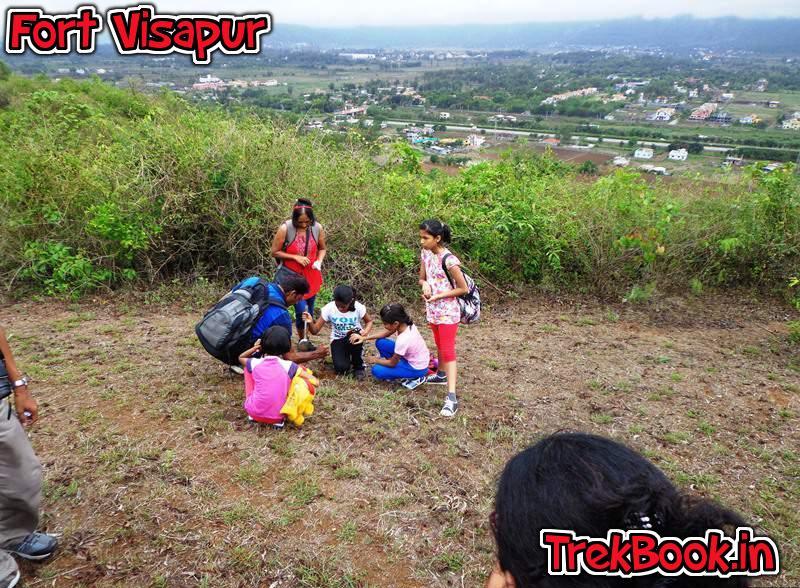 Located near Lonavala
The height of the fort Visapur = 3,556 ft from the sea level
Fort Visapur compared to Lohagad
Fort Visapur is larger and higher in elevation than fort Lohagad, Due to which, the British troops in 1818 AD set up their canons on Visapur and bombarded Lohagarh, forcing the Marathas to leave the fort Lohagad.
Difficulty Level
Medium difficulty, however WARNING is that without proper local guide or experience trekker in group do not attempt climbing this fort, every year at least 3~4 cases of trekkers being lost in forest are reported.
Time to climb – about 1~1.5 hours depending upon the route you choose
Time to descend – about half an hour to 45 minutes (from the way shown in below photographs)
What to see on Fort
– Hanuman carving at the entrance
– The ruins of a large stone-built house are known as the Peshwa's palace
– Cisterns of water
– Caves carved in single stone
– Well build by Peshvas
– Near the north wall there was an iron gun ten feet long and of four-inch bore
– Remains of an old Mahadev shrine (near the iron gun)
– Bastions – Tatbandi protecting fort from attacks (most of them are really in good shape)
– Magnificent view of fort Lohagad and its Vinchukata
Place to stay / take food
There is not closed space available for night stay on this fort nor to take your lunch during the rainy season
If you have time do read my Previous visit to Fort Visapur