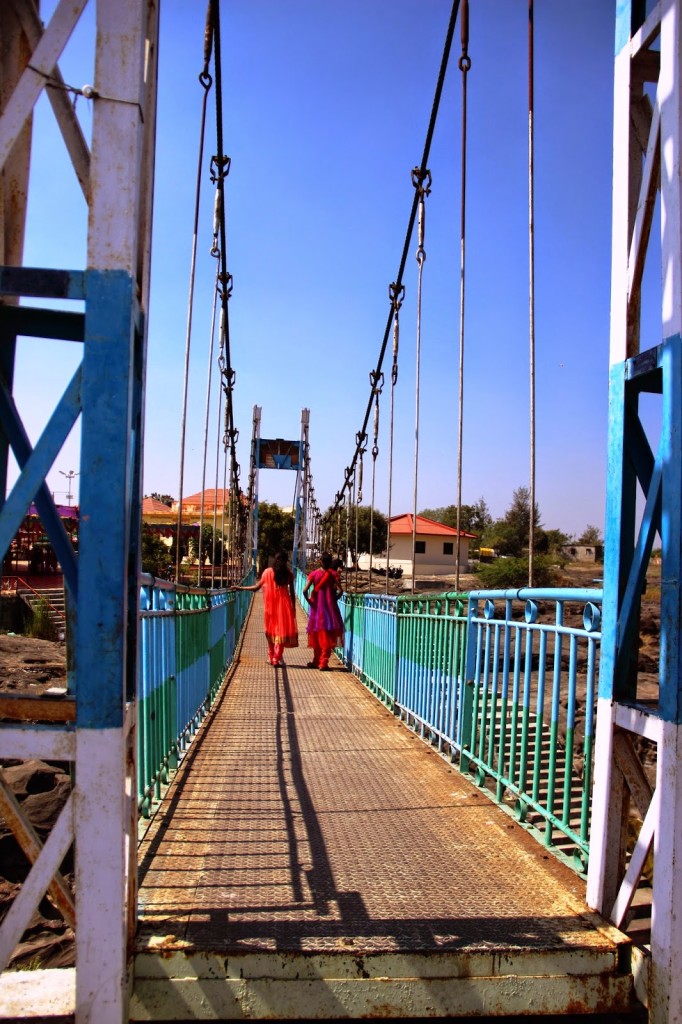 If you have one day in hand, I suggest round trip to Moon land Nighoj & places on the route…
A historical monument … temples .. archaeological marvel … town of dancing peacock … all in one trip in a day !!
With an option of staying at beautiful village aka Town Of Dancing Peacock !!

How do I en route round one day trip :
– Mastani Mausoleum (Wiki)
– Jain Mandir, Pabal – Read More on my blog …
– Morachi Chincholi – Read more on my blog …
– Nighoj Potholes (Wiki) & The Small Suspension bridge
– Malganga Temple, Nighoj – Read More on my blog…
– Shri Dhokeshwar Temple (The caves near the Dhokeshwar temple are from 5th century)..Read more .. on MisalPav
Once you start from Pune first goto Mastani Kabar which is declared as Protected Monuments in Maharashtra (The  Archaeological Survey of India (ASI), under the Ministry of Culture) refer to the official list of protected monuments ..
From there on walking distance you can visit beautiful Jain temple at Pabal …Read More on my blog …
Move on to Morachi Chincholi (the town of dancing peacock) . Here you can have your breakfast at Krushi Paryatan Kendra alongwith peacocks around you …Read more on my blog ..
And then move on to Nighoj potholes .. Read more …
further to this you can go to Malganga temple have darshan and then take your Lunch at Divse Khanawal which is just near the Malganga Bavadi (mobile 99975683971) (Google co-ordinates 18.960855, 74.279419) Here you will get simple and home made food, I liked it very much.
Now reach to the last spot Dhokeshwar caves, where u can take rest and then ready to be back for Pune. Read more .. on MisalPav
Nighoj Round Trip Suggested Route distance in kms : ~136 kms
Total route from Pune 136 kms (one way kms) for Nighoj trip, After reaching Mastani Mausoleum further route indicated below is ~72 kms)
– Pune to Mastani Mausoleum & Jain Mandir, Pabal (~64 kms)
– Mastani Mausoleum to Morachi Chincholi (~14 kms)
– Morachi Chincholi to Nighoj Potholes (~22 kms via Malthan)
– Nighoj Potholes to Malganga Temple, Nighoj (~4.5 kms)
– Malganga Temple to Shri Dhokeshwar Temple (~33 kms)
All nearby places Google Map – so that you can plan travel accordingly




If you would like to have stay at Morachi Chincholi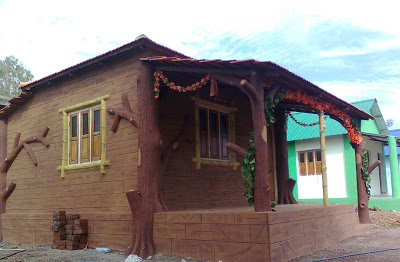 Reference Reading :
http://ruhirm.wordpress.com/2008/09/08/ranjangaon-nighoj-wadgaon-daryabai-takali-dhokeshwar/comment-page-1/
| | |
| --- | --- |
| | Recommended book : Offbeat Tracks in Maharashtra by Milind Gunaji |