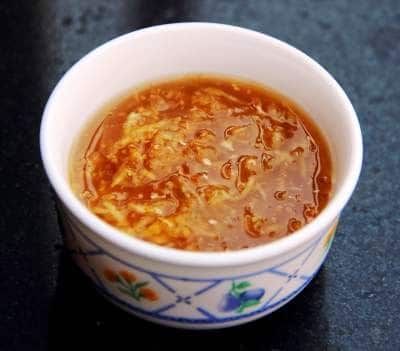 Ginger is inherently part of any Maharashtrian / Indian cuisine.
It not only adds spice to the food but also awakens tastes buds & get the juices flowing.
So here is next wonder from my Mother's recipe stock:
Digestive (Pachak) made from Ginger, Lemon & Sugar for everyone at home.
Ginger Pachak (Digestive) – My Mother's Recipe
Ingredients :
Fresh juicy Ginger peeled and grated = 100 grams
Sugar  = amount equal to grated ginger
Lime juice = amount such that mixture of ginger and sugar becomes semi fluid
Preparation : 
Mix all the ingredients together, heat the mixture till it boils.
Boil it for a minute, cool it and its ready.
How much to take :
1/2 tsp before lunch or dinner
Shelf life :
1 month if kept at 25~30 degree (for months if refrigerated)
Risks and precautions :
Too much Ginger and you can have mouth ulcer
---