Kenya is the best African safari destination for families, for which I have prepared my own cost effective plan,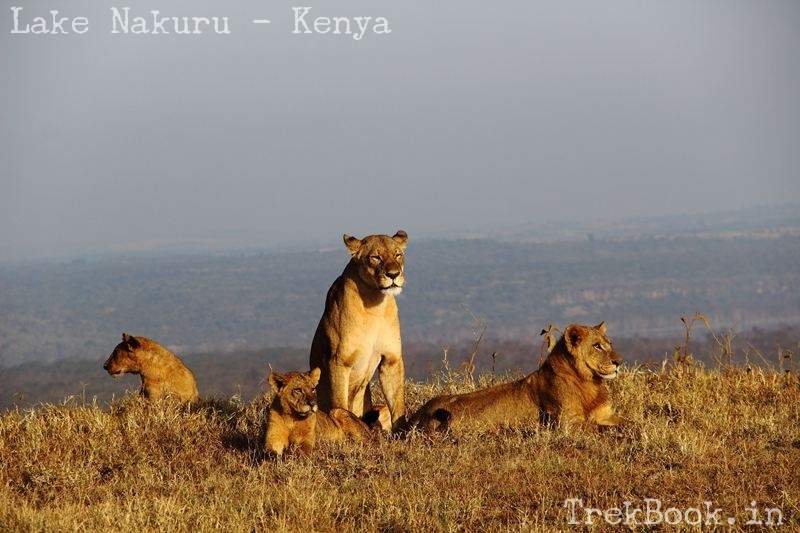 Feel free to contact me for any questions, queries and I will try to answer. Also after my Kenya safari, you will get in depth review from me. Read more on my Self made Swiss tour plan … I have written around 20 blog posts on my Switzerland visit, where you get detailed guidance about places to visit, food, stay and shopping (with indicative prices for budget planning)
Kenya Safari Tour Plan – September 2015
Plan for Kenya jungle safari  is learning's from my previous jungle safaris in India as well as my self planned Switzerland tour, which was grand success.
First important thing that I have learnt from my previous jungle safaris is that stay inside core zone or as far as possible close to the entry gate of jungle.
For my plan to Kenya, I have selected hotels which are the only hotels in that jungle, so if you are planning to go through tour operator, I am sure they do not opt for these core zone hotels since they are pretty costly !
Whereas I have budget of 1.25 Lacs per person including these best in class hotels, so that I will be able to see the wild life throughout the day and night during the stay 🙂 yes, that's the idea.
Another important factor is the vehicle in which you travel,  here I am selecting big vehicle with less number of passengers, giving me space to move in during my photography as well as all are able to look from either side of vehicle (in case something interesting happens)
Self Made Safari Plan Highlights
Vehicle (Roof Open Van 12 Seater) only  6 persons/ Vehicle (This ensures window seat for everyone as well as ample space for moving during photography)
All Top & Reputed  Hotel stays
Twin sharing basis rooms, so as to have optimum tour cost for me and my wife
"Masai Mara" stay exactly on migration route
Hotel selection (Overnight stay at each hotel)
| | |
| --- | --- |
| Day 1 | "The Heron Portico", Nairobi,  Sarovar |
| Day 2 | The Ark,  (Awarded by Travellers Choive -2014), The only hotel in Aberdare National Park |
| Day 3 | Lake Nakuru Lodge, the only hotel inside Nakuru forest |
| Day 4 & 5 | Mara Leisure Camp, Awarded by Travellers Choive -2014, Key Location of Huge Savanna meadows |
My Calculated Safari cost (per person on twin sharing basis)
| | |
| --- | --- |
| Hotels, guide, food package | 1,200 USD |
| Walkin VISA | 50 USD |
| Travel Insurance, Safety, Misc | 6,500 INR |
| Return Airfare | 38,000 INR |
Inclusions
Travel in Kenya
Hotel stay
Jungle safari
Entry fees
Parking charges
All meals
2 water bottles / person / day
Tour guide
Exclusions
Tips
Individual expenses
Liquor and other drinks
Telephone calls
Vaccination for yellow fever
Kenya Wild Safari Day-wise Itinerary
Day 1 –
Report to Mumbai International Airport by 14.00 for Kenyan Airways flight of 17.30 with Meals & Drinks on board. Transfer to Nairobi Hotel at 23.00 after warm welcome.  Overnight at hotel
Read First International Flight Preparations
My first stay at Nairobi Experience
Day 2 –
7.30 Br fast & then drive to Aberdare Country Club. Lunch at beautiful ambiance of Aberdare country Club. Watch Birds & wildlife around. After lunch transfer  to " The Ark" in clubs vehicle. This is a beautiful wooden hotel right in the heart of high forest. 1.8km altitude. Its iconic place & you can view all wild life from very close distance throughout the night. You  can watch wild life thru tunnels, Glasses, & from four decks at key locations. Flood lights provided throughout the night for better viewing & photography. Dinner & O.N. Stay.
Jungle Stay in Africa along the salt lick – The Ark
6800 Feet you are at Aberdare National Park
Day 3 –
After leisure Br fast  drive to Lake Nakuru forest. Road crosses the Great Rift Vally. Lunch at beautiful  Nakuru Lodge. Then evening game drive to view Nakuru wild life & lake visit. View thousands of lesser flamingos & other birds. Dinner & O.N. stay.
Day 4 –
Br fast 7.30 & departure to Huge Masai Mara meadows. Watch worlds mega show of migration here for 2 days. Lunch at Mara Leisure Camp. Evening game drive. Dinner & O.N. Stay.
Day 5 –
Br fast, Morning Safari ride, Lunch, Evening Safari ride. Dinner & O.N. Stay.
Day 6 –
Early Safari Ride & late Br fast, Drive to Nairobi. On the way shopping of wooden carved articles, handicraft etc. Lunch at Nairobi. Shopping at Nairobi optional. (Time dependent) . Reach Nairobi Airport by 18.00 for Kenya Airways flight at 21.00. Meals/Drinks  on board.
Souvenir shopping guidelines for Kenya tour
Lessons learnt during Kenya Tour
Day 7 –
Reach Mumbai early morning.
* Also do not forget to cover Equator line & Thompsons fall en-route
Further Interesting Study :Yellow fever vaccination …
Remember in Kenya they

do not accept old USD currency [and after the tour I found that Kenyan Shilling notes are of very poor quality !) 

I bought Forex from Pimpri, all notes after the year 2005
What to buy at Kenya …