Places must visit during Pandharpur visit
While you visit Pandharpur, there are few interesting places to see .. and that too at a walking distance from the main ST stand …one of which is Kaikadi Maharaj Math (monastery) ..
Entry to Kaikadi Maharaj Math attraction is free of cost …
kaikadi maharaj math pandharpur timing : 9 am to 6 pm
Address:
June Pat, Pandharpur, Maharashtra 413304
---
The monastery can be seen in couple of hours quickly … consists of various stories from the Purana's .. showing Hindu purana's, Veda's, Vishnu Avatar's and so on … Stories are written in details so if u r interested and have timedo read them .. i m sure u will like it the most ..
The huge idols showing Bramha Vishnu and Mahesh on Shesh nag (snake) …
When u enter inside the math .. u keep on moving underground through a round path .. while moving in that way u keep on seeing founder of math Kaikadi maharaj .. the status is kept in that way .. finally u move around and reach to this statue …
On the way underground u can see huge statues showing historical events .. and stories from puranas…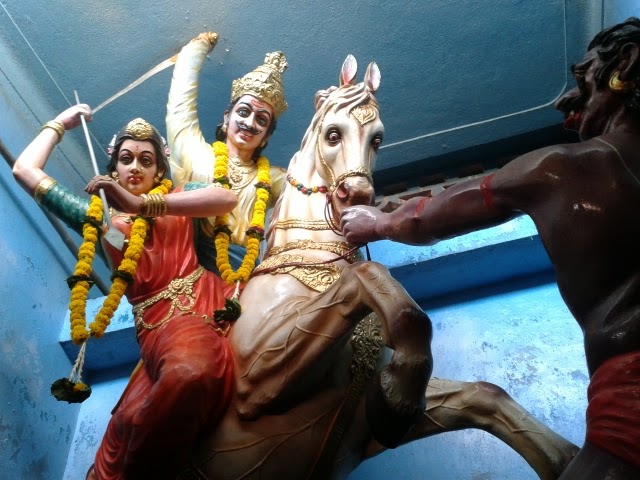 the story for this event must be read while you are in front of the statues
After exiting from the underground path .. it takes you through such interesting layouts ..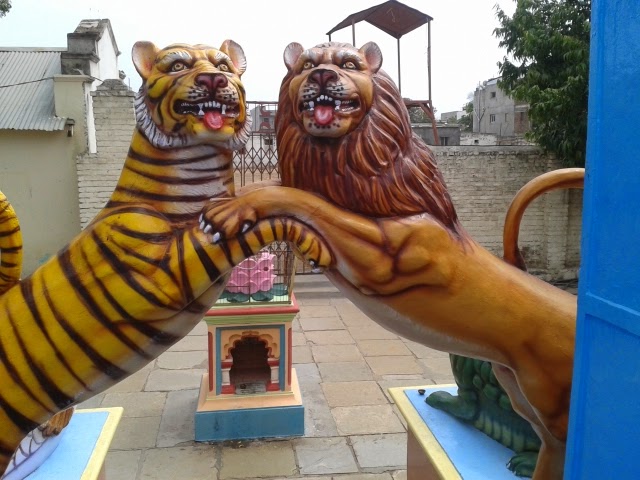 Below chart shows the one crore life's that one has to pass through as per Hindu mythology … 
The maze takes you out through train .. gets in and out from crocodile !! its interesting to keep moving .. and it is designed such that u don't get any idea from where u r moving to what path …
Once again you re-enter through the eagle ..to go to the next attraction ..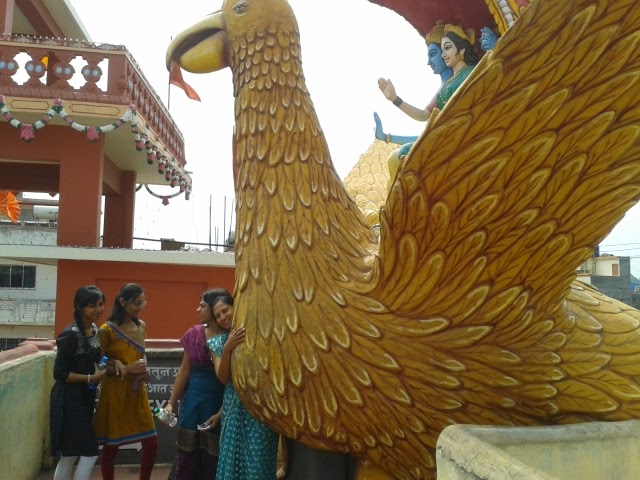 As per me it is a must visit attraction while being at Pandharpur .. to admire the architecture done way back .. interesting maze that is created ..giving interesting information about the Hindu mythology (only thing is that all these things are mentioned in Marathi, so if u do not know Marathi, carry one good translator alongwith you  … and that too free of cost .. what else do you need ?
for your convenience I have given down the Google co-ordinates ..
Google co-ordinates = 17.683577, 75.329135
Direction map to Kaikadi Maharaj Math
from the ST stand, Pandharpur, at walking distance of 15 minutes
Read more attractions at Pandharpur on my previous post
https://www.trekbook.in/2011/07/pandharpur-my-hometown.html
https://www.trekbook.in/2014/08/tallest-vitthal-murti-idol-at-pandharpur.html
Summary
Reviewer
Review Date
Reviewed Item
Author Rating