Just 11 kilometers from Dapoli you can visit the beautiful place Bhagwan Parshuram Bhumi,  Huge Parshurama Statue is placed at scenic hill top from where u can get panoramic views of Tamstirtha red sea beach.
Statue of 21 feet standing Lord Parshurama over earth sphere of diameter 40 feet !
Established in 16 November 2010
Idol made by Mr. Dyaneshwar Shvaji Gajul (Solapur, Maharashtra)
Statue Of Parshuram & Meditation Hall inside earth sphere 
Information board put on the location –
Created by New Modern Opticians Pune, 
Mrs. Ashwini & Mr. Anil Govind Ganu
+919822022294, 9422007125  
Look at the breathtaking views of kokan sea shore from the hill top of Parshuram bhumi.
On the way back you will be able to see Red colour sea
water of Tamas Tirtha, if you are lucky get here at evening to get red
shade of sun set …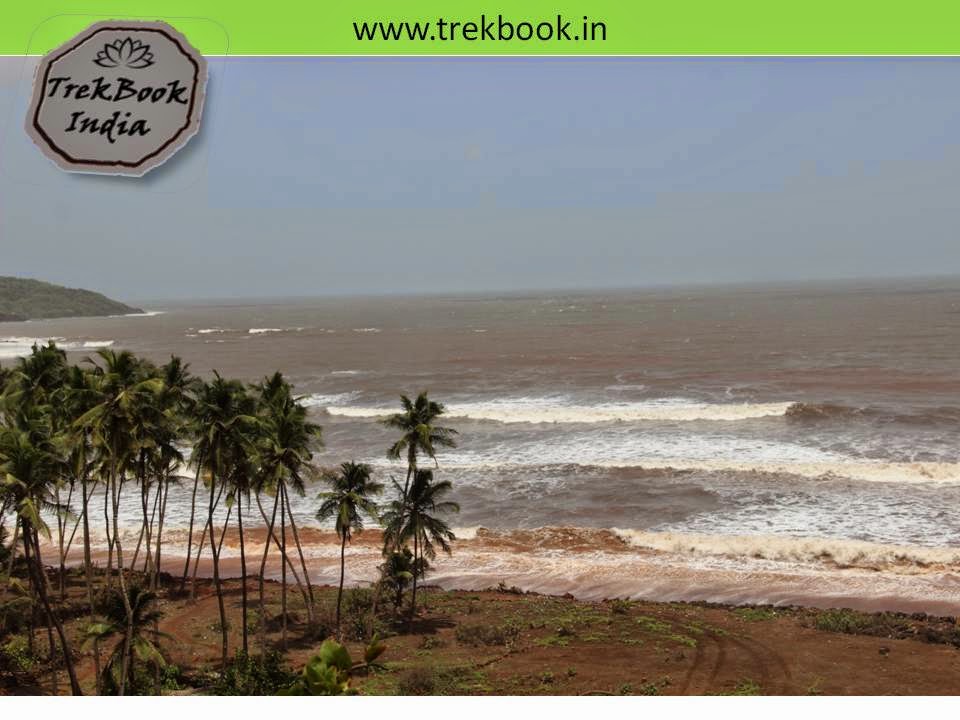 A close up view shows Red colour of sea water … my observation is
due to the red rocks & red pebbles the water has red colour here
.. but that looks so beautiful … u must experience it …
 Google co-ordinates 17.69582,73.137664
Location map from Dapoli to Parshuram Bhumi, Burondi
Near to the Ladghar beach this spot is must visit …I must thank to the Ganu family to put in immense efforts to create the same.
Do read my bolg post about details about Ladghar sea beach and hotels there (with phone numbers and photographs)
https://www.trekbook.in/2013/11/weekend-trip-to-tamastirtha-ladghar.html
https://www.trekbook.in/2013/11/ladghar-sea-beach-resorts.html