Begin your mornings with cheering sounds of hundreds of birds, whistles and calls, look at the enchanting colours while you stay at Tiger moon resort. Situated in dense trees and bamboos with plenty of water availability this resort is a boon for bird in the summer heat.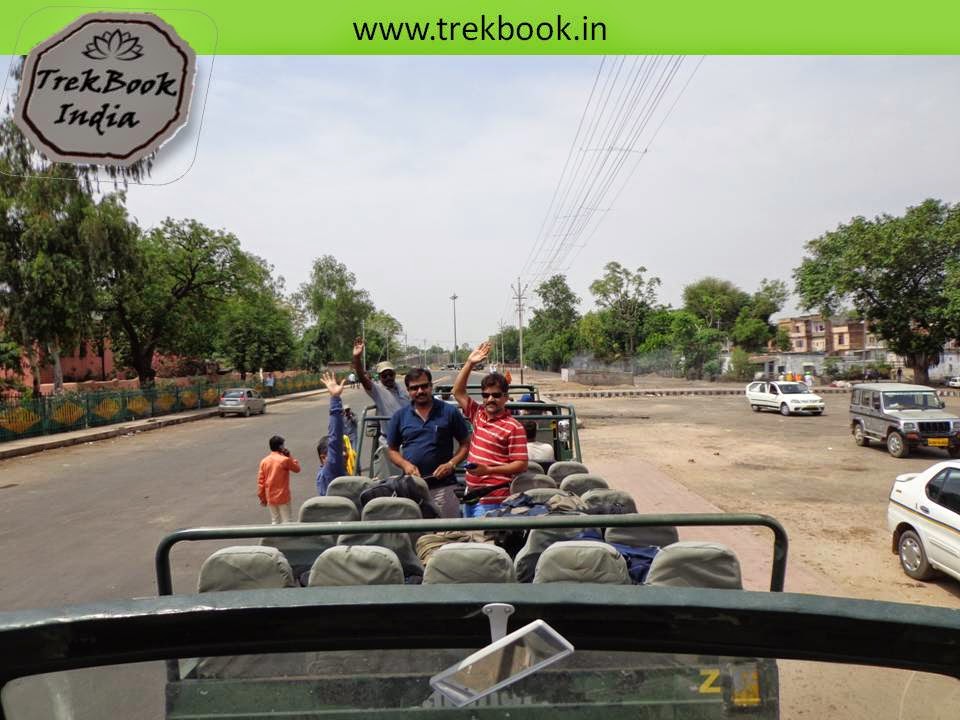 It was pretty hot when we got down to Sawai Madhopur at around 11 am, and soon we saw open cantors came to pick us to the resort !! I was stunned to see open container through which at noon we had to travel 15 kilometers to the resort !!
ohh no … not this way …
so we traveled in hot sun for 15 kms to the resort ..
Team FONA at the entrance of resort …
as soon as we reached the resort I was able to see woodpecker, golden oriel, Asian Paradise Flycatcher, parrots, robin …. so was really happy … it was like paradise …
Look at the view of my twin bungalow .. it was similar to the Mogli resort at Kanha, but Mogli was way better than this resort in terms of maintenance, promptness, discipline and food quality. so If Mogli scores 5 out of 5 starts, this resort scores 3 stars out of 5.
Room interior was good, spacious room for a couple 🙂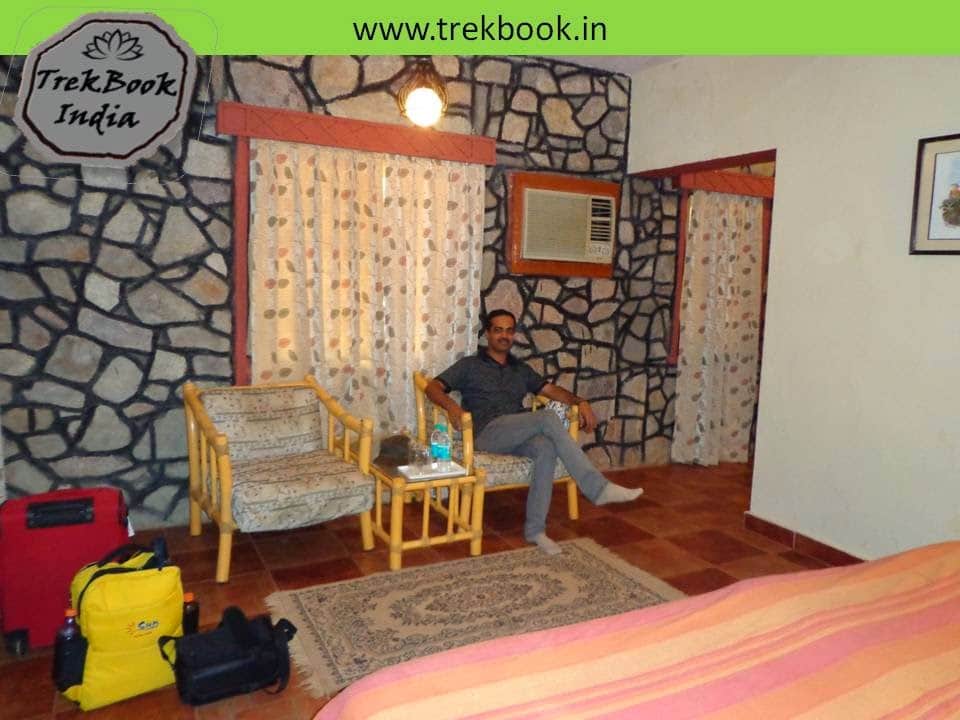 I liked these chairs, attractive and light weight to handle 🙂
Lets have a close look at veranda, nice sit out where we enjoyed out morning tea …
this was maintained pretty clean by washing daily by the staff…
way inside to other rooms .. bungalows are at a distance ..so during night time u must have a torch ..lights available inside the resort are not sufficient to light up ways .. being near jungle there is possibility of snakes, so either the resort management shall add motion sensor lights (to save electricity) or you need to carry a torch …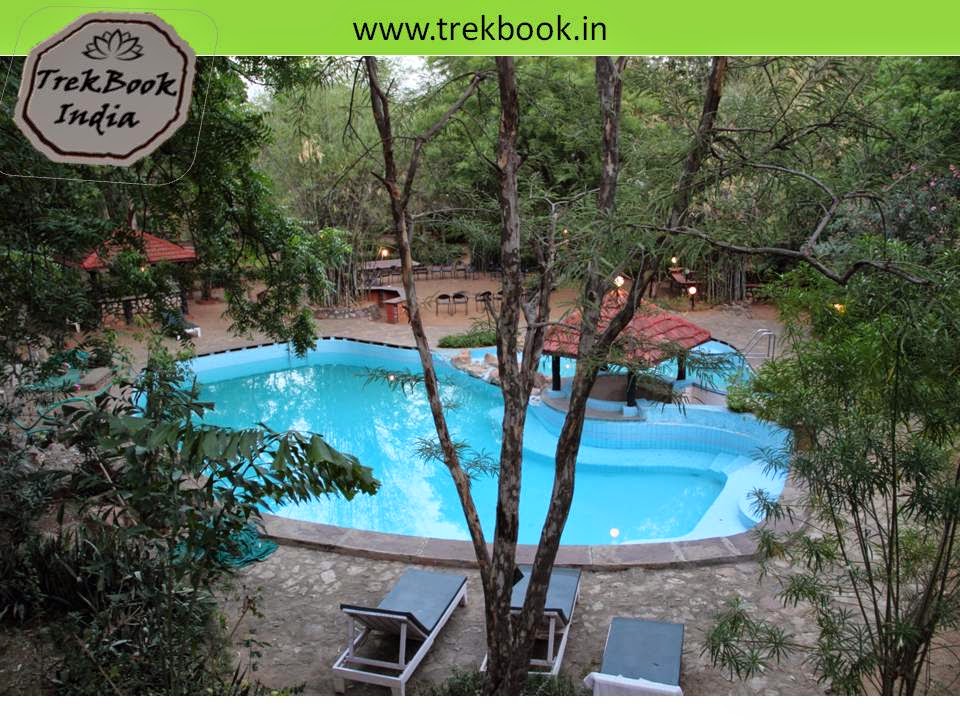 Swimming pool was really good one and all of us enjoyed it a lot .. everyday at least two times we used to swim around .. to keep us cool … there is a baby pool too . but no one from our group used it (I mean even children)
Cultural program with Rajasthani songs arranged on farewell night by the resort .. it was good experience and all members enjoyed it a lot …
– Overall rating to the resort 3* out of 5 (points scored due to location and availability of birds + swimming pool) also cultural program was arranged which was good.
– Things to be improved are food quality, room maintenance, promptness of staff, drinking water facility (no cooler available)
Ranthambhore National Park
Ranthambhore National Park
map to Tiger moon resort from railway station

View Larger Map