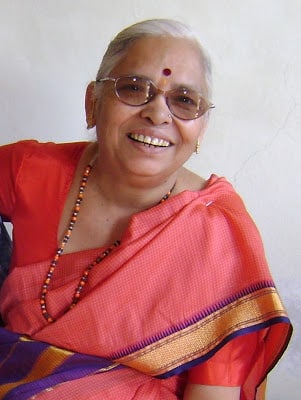 So my Mother's Recipe series continues with Kachya Kairiche Panhe aka Aam Ka Panna in Hindi  (Green or Unripe Raw Mango Juice)
The prior summer special recipe I posted for the Kachya Phansachi Bhaji (कच्च्या फणसाची भाजी) was also appreciated by my blog readers  …. & my blog reader Rahul tried it at home and liked it too 🙂
Traditionally it is believed that drinking of this raw mango juice reduces your body heat and helps keeping you away from summer heat.
If you have roamed around in summer heat and get back to home, drink this tasty & healthy raw mango juice … I am sure you will feel the energy restoring back in minutes 🙂 And that too this juice prepared from seasonal available ingredients, easy and quick to make.
Ingredients of Kairiche Panhe
(माझ्या आईची कच्च्या कैरीचे पन्हे बनवण्याची पद्धत )
~1/2 Kg
Raw Mangos (4 to 5 nos) – ४-५ मोठया कैर्‍या
1 tsp
Cardamom Powder (वेलची पावडर)
250 gms

Jaggery

(गुळ)
(you can use sugar also, but it is recommended to use jaggery due to its nature to beat the heat, sugar is said to have more latent heat than jaggery)
1 lit
Water (पाणी)
Salt to taste (मीठ चवीनुसार)
How to make Kairiche Panhe
I have also jotted down Kairiche Panhe recipe in Marathi कैरी पन्हे बनवण्याची पद्धत मराठी मध्ये लिहिली आहे
कैऱ्या मऊ होईपर्यंत उकडून घ्या. थंड झाल्यावर साली काढून गर बाजूला ठेवा व मिक्सरमध्ये एकजीव करा.
Boil the raw mangos till it become soft – now a days my mother does it in pressure cooker, remove the skin to get the pulp. You can cook them on medium heat until 2 whistles.
उकडलेल्या कैरीची साले काढून गर बाजूला काढून घ्या
Peel the cooked kairi and mash it and take out pulp. Take 1 cup kairi pulp.
गुळ पाण्यात घालून ठेवा,  विरघळेल, नंतर कैरीचा गर यात घालून  मिक्सर मधून काढा
Get jaggery into water for some time so that it dissolves into it, add raw mango pulp and mix thoroughly into the mixer blender.
वेलची पावडर व मीठ मिसळा.
Add cardamom powder & salt to taste
गर आणि गुळाचे मिक्स गाळून घ्या
Strain the pulp and jaggery mixture to remove any lumps of jaggery.
पन्ह्याचा पल्प तयार आहे
Panhe Pulp is already now.
आता तो हवाबंद बाटली मध्ये घालून फ्रिज मध्ये ठेवा
Store this pulp in airtight glass bottle in freeze.
हवे तसे थंड गार पाणी घालून प्या
प्यायला देतेवेळी ४-५ चमचे गर घेऊन त्यात थंडगार पाणी घालून, व चवीपूरते मीठ घालून सर्व नीट हलवून द्यावे.
You get thick pulp, which can be diluted as desired in cold water and served, add ice if you wish to.
Do enjoy this super recipe this summer to beat the heat … remember its healing powers being so tasty 🙂
If you wish to see other recipes from my mother visit following blog posts …. cheers !!