We were eager  to visit at least one weekly bazaar in Switzerland, and got that opportunity at Vevey. While going towards the statue of Charlie Chaplin we saw a road bazaar we saw a road side seconds sell type bazaar where local people were selling various household items,  purses, toys, decorative items etc, so I had a chat with the seller lady and she said that it is not that all items are old and used but some of the items sold here are new !
the items were dirt cheap, like a good quality leather purse was priced only 5 CHF, unfortunately they were not ready to accept EURO or $ hence I went to get cash in CHF, but it took me an hour to find money changer, and when I was back the market got closed. here thing to note is that at Switzerland most of the shops starts closing from 6~7 pm and not like India where shops are open late night. so I lost the deal.
So keep this in mind and do keep local currency for such road side deals in case u get an opportunity 🙂
 another snap of the road size bazaar, move on this road and u reach the beautiful lake, turn left and u can see the Charlie Chaplin statue ..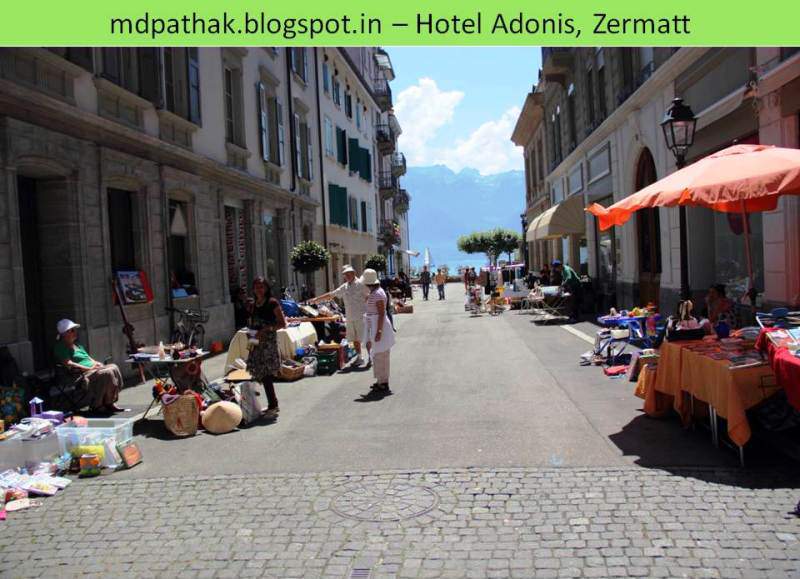 Now here are some snaps from the shops at Lucerene, since my daughter and her friends were very much interested in having styles used there, i kept on snapping photos as i went on road from shops all around….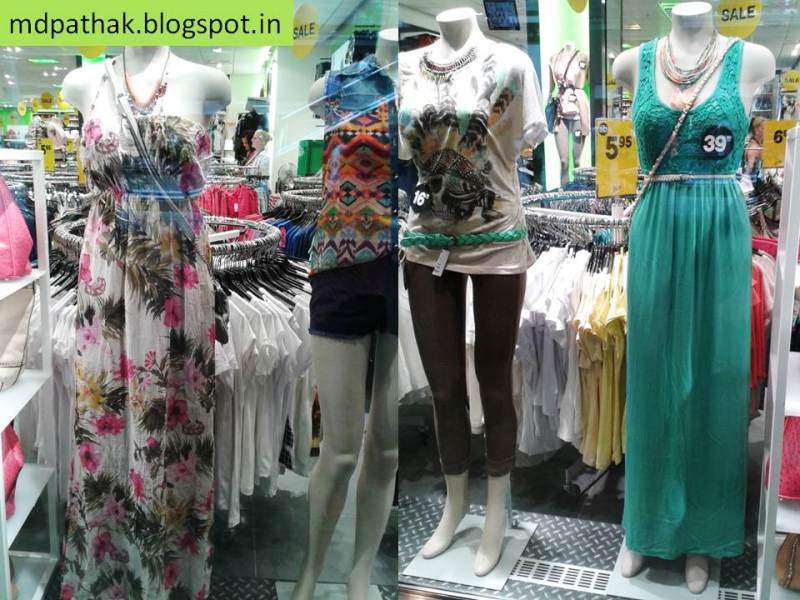 most of the styles are like what is available in India … and the prices …. don't ask me … a T-shirt will cost u  ~35 CHF !!
this is for u .. get a closer look to see the price tags ,,, i know u will start converting to INR and ….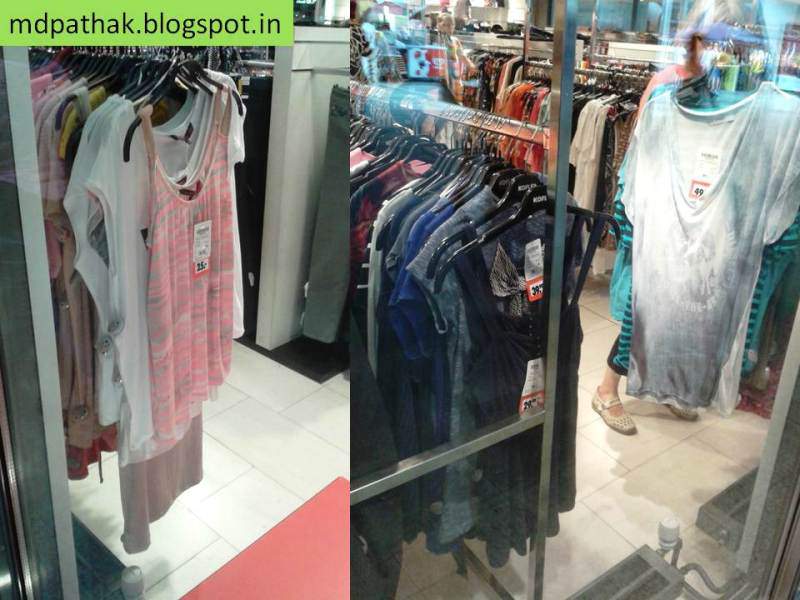 the most interesting items for girls … remember my blog post for the most famous market in Pune called as "Tulsi Baug" where all over the year sell for all ladies items goes on in full swing … for sure u can not compare that market anywhere in world !! what do u say ?
once again items for girls … ear rings … types .. which are available in plenty at dirt cheap prices in India
"Tulsi Baug"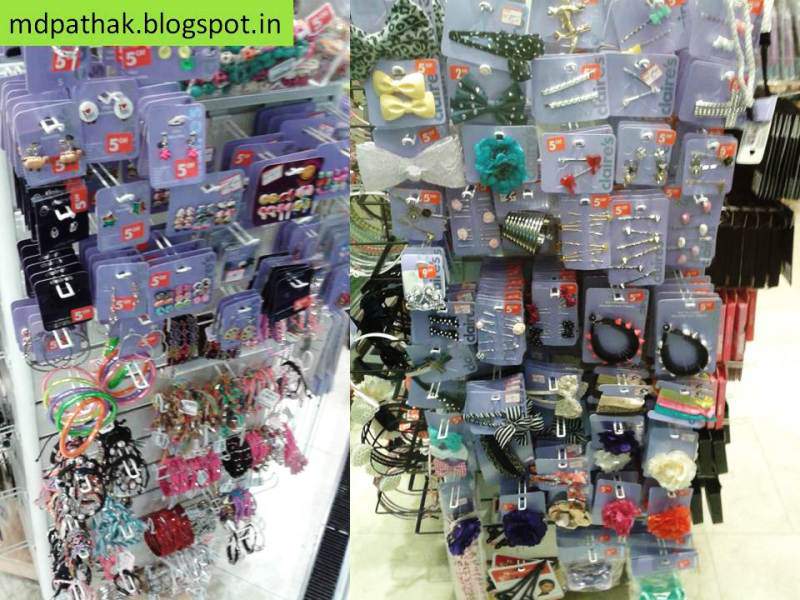 This snap was taken at Zermatt ,.,. where u get trekking sticks … various types ,, and most of the people trekking there using these ones .. here when I go for a trek .. sometimes as a fun I get the sticks lying in the jungle and use it for a while .,, but normally i hv not seen any trekkers here using these ones !! may be I believe such sticks may not be that useful in Sahyadri mountain ranges where the ups and downs are too high compared to Switzerland hikes …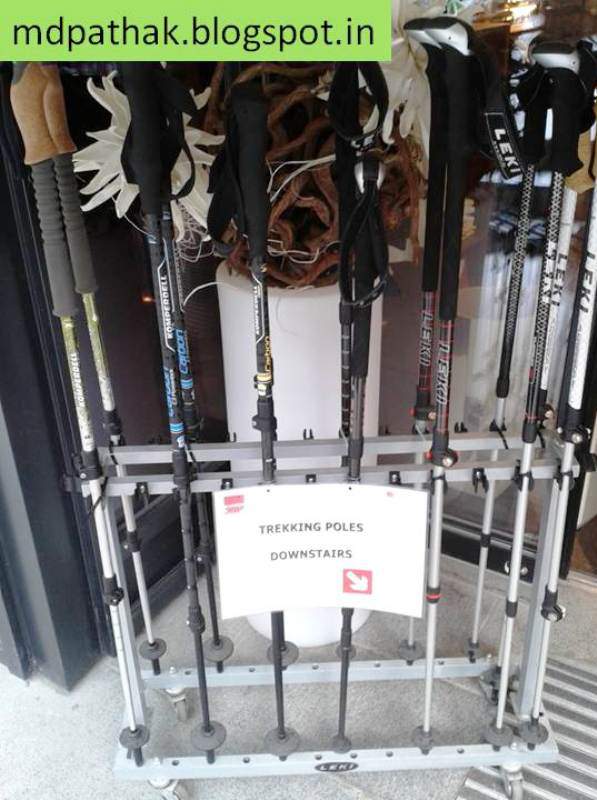 As a curiosity I went on looking for the type of fruits available there at the  super markets … if u see today most of these fruits are available in Indian malls too ! the world is becoming small …
Mirchi (red chillies), Cucumber and tomatoes
Now coming to wines .,.,, various types of local wines u can see in super markets … in India this is not allowed to be sold in supermarkets ,.,, and there are local shops having permit to sell these …
I tasted one of them and was good ,..,, i shall say similar to the Nasik wines …
hope this was interesting to the girls ,,,, to plan what to buy for them being at Switzerland … hubbies be aware of the pockets !!! …
Cheers !!
and if u wish to refer to the index page where u get links to all posts for my Switzerland trip then do visit ..
Planning Switzerland tour from India