So its completing the circle round and getting back to Zurich 🙁 through Glacier express, from Zermatt to Chur and then to Zurich by standard train route….
Since morning ~10 am train have another Glacier express 10 mins before, I was able to set my tripod to get this shot with slow shutter speed 🙂
keep looking for different church designs on the way …
Construction in progress …
river rafting going on ..
waterbody for miles … along the way of track .. feels like to get down and join them in water rafting …but ..for sure next time …
the village .. again and again picture perfect things .. all around … i loved each moment of my travel all around Switzerland .. with mesmerizing scenes ..loved it …
water looks like coloured by someone .. so as the mountains ..
if u hv money to spend .. get down here and enjoy 🙂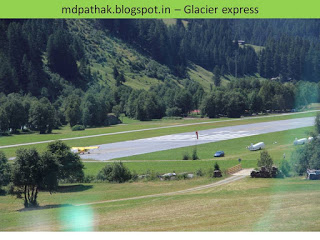 and I wish to end my post by adding this beautiful picture I could get during this journey of Glacier express 🙂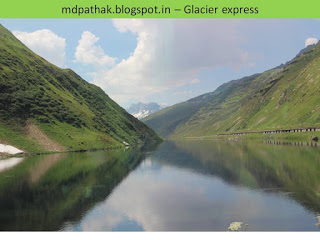 so tomorrow it is fly back to India from Zurich … ohh god .. give me another chance to visit Switzerland again (and again ..)
Cheers !!
and if u wish to refer to the index page where u get links to all posts for my Switzerland trip then do visit ..
https://trekbook.in/2013/07/planning-trip-to-switzerland-from-india.html/