Feb 2017 Update
Last three months, they called me for Final Inspection and Poession.
Each time I went and pointed out major quality issues in my flat. Each time they called me without verification that issues raised in first visit are recolved and like a stupid I need to point out the same mistakes !
So last re-re-inspection done in W1 Feb, again they promised me to do things, however they will not be able to fix things like
Tile level mismatch all over the flat – Permanent error, they are unable to correct it
Tiles broken – Replaced by tiles with colour/texture mismatch – Permanent error, they are unable to correct it
Bedroom wooden tiles making noise while walk in some areas – Permanent error, they are unable to correct it
Sliding glass door jam – They may trey to resolve it
Cracks in walls visible – Permanent error, they are unable to correct it
Grouting non-uniform – They may try to correct
Entry door bottom patti re-fitted, however it is done in pathetic way (Roadside person also does better quality job) – Since they have changed it (previous one was cracked), they will not change again (although looks pathetic), they will try and patch-up
Building rest parts are unfinished, but they may take an year to correct as per them
Overall build quality is third class. even small builders in my area delivers higher quality than Kolte Patil Builders. Looks like they do not have capable persons who can look into Quality and Time.
Nov 2016 Update
Last Four weeks I am waiting for payments slips for submission to my bank to clear off last installment, first two weeks Kolte patil people were busy in Diwali Holidays, Now last two weeks their accountants are on leave. So I shall wait for couple of months more to get my slips and clear the dues.
There is list of Quality issues given one and half months back to them, which also they have to clear !!!
Kolte Patil, most un-trusted brand and poor customer care. Please do not buy from this builder at all.
Oct 2016 Update
After followup and shout, got intimation from them for my flat inspection. Today I went there and saw my flat is done on priority ! Almost all things done okay, few leakages, unfinished door, open wooden tiles etc indicated to that person, they have promised to get it done in next week and handover my flat !!! Hope for the best !! But I could see that many people has got possession and started staying inside.
Sept 2016 Update
No response from Sanjiva Mudada (Head – CRM Operations) & Soumitra too. Not responding to mails as well as SMS sent !! I am seriously thinking of going to Consumer Court now.
They are offering Referral scheme of 50,000 Rs to 5 Lac Rupees !! Whoever avails this offer will put his referral in trouble !! Because as seen they will take money and will not give possession for years !! So beware of such schemes from Kolte Patil Builders [Pune]
July 2016 Update
Again I called up Sanjiva Mudada (Head – CRM Operations), this time I found little improvement that he immediately replied to my SMS and second day i.e. 15 July 16 I got call from Soumitra that he will discuss and comeback on possession date. On 16 July 16 I again got call from Soumitra that they are trying best to provide possession in August 2016 !! Hey Almighty God please provide them strength (and money) to handover my flat !!!
June 2016 Update
After repeat followup, last message got on 28th June from Soumitra that they are trying best to provide possession in July 2016 !! God please provide them strength (and money) to handover my flat !!!
April 2016 update
Tried so hard to talk to six people from different departments from sales and PRO but they are so clever that they keep the ball tossing !! I talked to Sanjiva Mudada (Head – CRM Operations)
, Yogesh Salunke, someone from sales helpline, Abhay Suryawanshi, Soumitra Pattnaik .. all of them promised me to give possession next month ! which they are promising since last one year. I talked  Sanjiva Mudada (Head – CRM Operations) for half an hour to get process to cancel the flat, but he did not guide me, he said you have to calculate the amount of refund on your own and they will not be able to provide any such information to me !!!
Also when I visited my flat on 15th April 2016 I found that work of building and my flat is incomplete .. even electrical wiring not done, tiles not fitted properly (poor quality) some of tiles not fitted !!
I feel so sorry to get along this builder !!! Do not recommend to go with M/s Kolte patil builders for this bad experience.
Update as on 01 March 2016 for Life Republic issue
No confirmation on possession of my flat which I booked in Feb 2012 and paid 95% amount last year !
Customer care executive do not give any written commitment at all !! They even do not pick calls ! this too after paying half crore amount !!!
Update as on 01 Sept 2015
After calling Mr. Deepak, he said may be they will be able to give possession in Jan 2016, but he was not ready to provide it in writing even on email. Till today I have not got any written confirmation from Kolte Patil Builders about when they are in position to provide me possession.
Please note all the money is already paid and theoretical possession was in March 2015 ! Refer to my prediction two years back about their capability to deliver such big project !!! I had doubt at that time only !! Now I have paid complete amount so can't help !!!
Update as on 27 June 2015
After REPEAT FOLLOWUP with Mr. Deepak, I could fetch out the following official reply (he was not ready to put things on paper !! and told me that he can not provide any update !!! when I asked him that I have paid 95% amount wherein Kolte Patil Builders at least should be able to provide update on when I can get possession !!!! as per comitment it was March 2015 !! then reluctantly after repeat followup this is what they have replied !!
Again see below reply no sense of comitment on date from Kolte Patil Builders ( Life Republic Hinjewadi) aka Kolte-Patil I-Ven Townships(Pune) Ltd.
we have almost completed the possession for R2 sector , and started the possession for R6 & R7 sector , Also  We are yet to receive the occupancy certificate for R4 sector , we will inform you as soon as we receive it.
NOT RECOMMENDED TO GO WITH KOLTE PATIL BUILDER AT ALL – Review of Kolte patil builder Life Republic project based on my own experience of buying flat there and wasting money.


Update as on 23 May 2015
Called up Mr. Deepak Jadhav to know status of possession which was due i March 2015.
I had sent 3 emails to him and Sarita madam of life republic and no reply was given by them on the same regarding status of project.
After calling Deepak JAdhav (Life Republic) he told that possession will happen somewhere September 2015 means about 6 months delay in possession and no information available to customers in writing !!! I asked him why he did not reply to may emails on which he told that he can not give this to me in writing ! so I asked him why he has not called me at least and given update, on which he told me that he will answer to those customers who will call him !!!
I think this clearly tells attitude from Kolte Patil Builder people !! once you pay them they do not bother about you !!!
Again do not go with this builder at all.
update as on 14 Sept 2014
14/9/14 (after nice telecon with the executive for request of looking at my own flat & paying 95% amount):C wind 22 floor completed,i have paid 95% amount.
I think after spending lot of money I have came to a conclusion not to go ahead with this builder in my lifetime.If you are buying the flat = Office is open, you will be entertained well !
You have already bought the flat with Kolte Patil ? then face the music
you are not allowed to take photograph alongwith your family in front of the construction !! They say we are sending photos to you and photograph with family in front of the scheme is not permitted !!
Progress of construction can not be seen due to the reasons that work is in progress ! and on Sundays when work is stopped, they say manpower is not available hence you can not see the flat, hence after 95% payment done I have not seen my flat !!
if you wish to see the construction on Sundays you need to take prior permission and walk up 22 floors to see the flat !! the executives are kind enough to say that they will also walk alonwith ?? (they know no one can climb 22 floors on Sundays !!!!)
When they send demand letter, the shown photographs is of finished one with architect certificate on it so that your bank pays the amount, when I cross checked today 20./9/14, found that it is half finished, bathrooms are not tiled at all !! where as architect certificate shows that flooring complete !! so that now I have paid ~95% amount and flat is in unfinished state !!!
I bought the flat due to the Brand Name ! but ….
I did not find the quality of construction to that extent, cracks were seen !! tiles matching not perfect !! very low quality work indeed.
if you wish to buy flat from any builder i recommend going to mouthshut and check review of Kolte patil builder for their projects !!
latest photographs of completion !! of my flat ?(remember ~95% amount paid)
Sector 4 – status as on sept 2014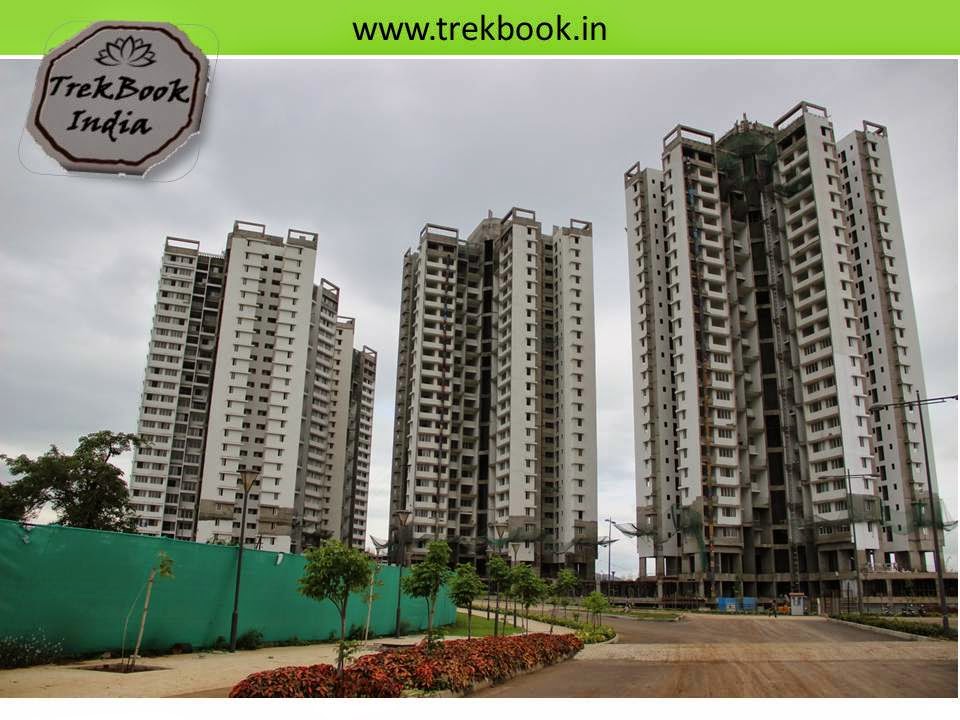 View from 22nd floor sector 4 as on sept 2014
SEactor 4 – ~95% payment done !! see the status of flat !! I don't believe them
Bathroom status as on sept 2014, architect certificate shows flooring complete ! obviously flooring of bathroom does not come into their official architect certificate !! making fools of customers !! making them pay 95% amount of flat.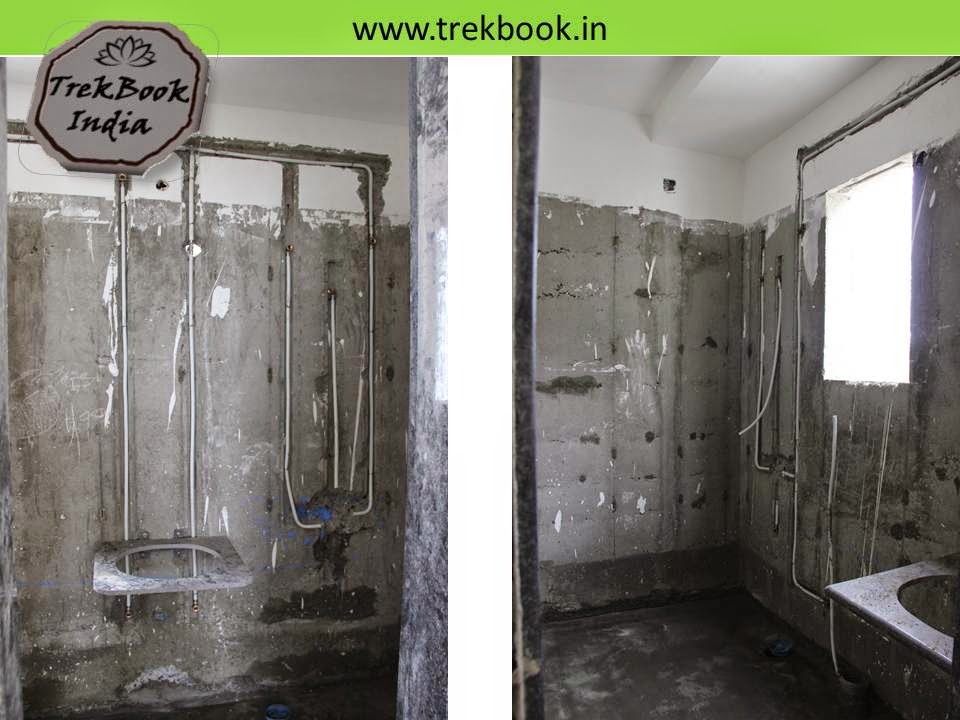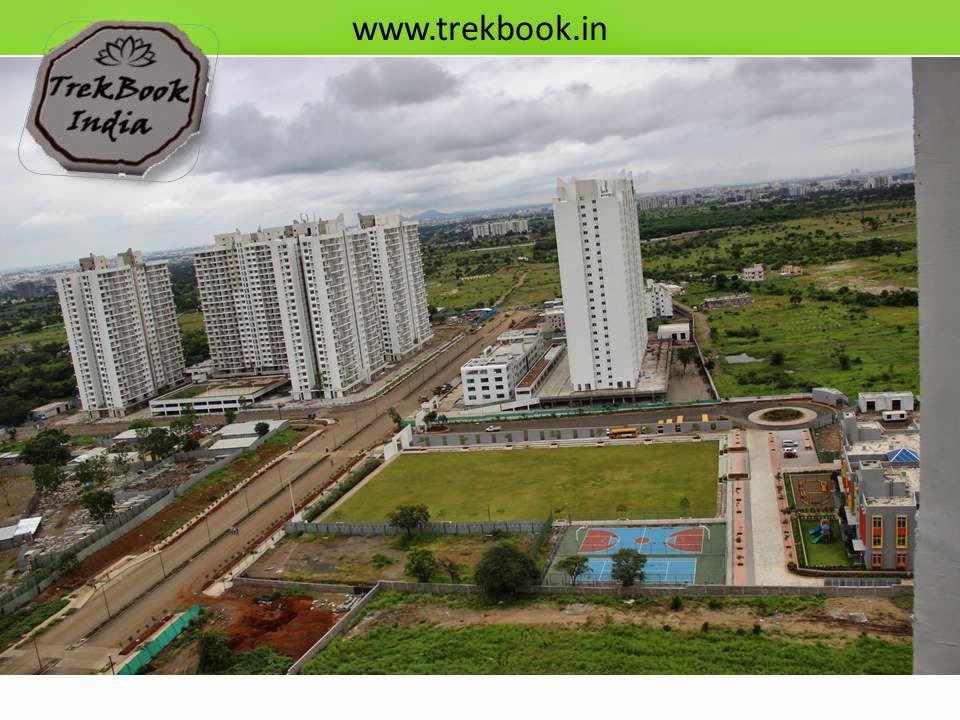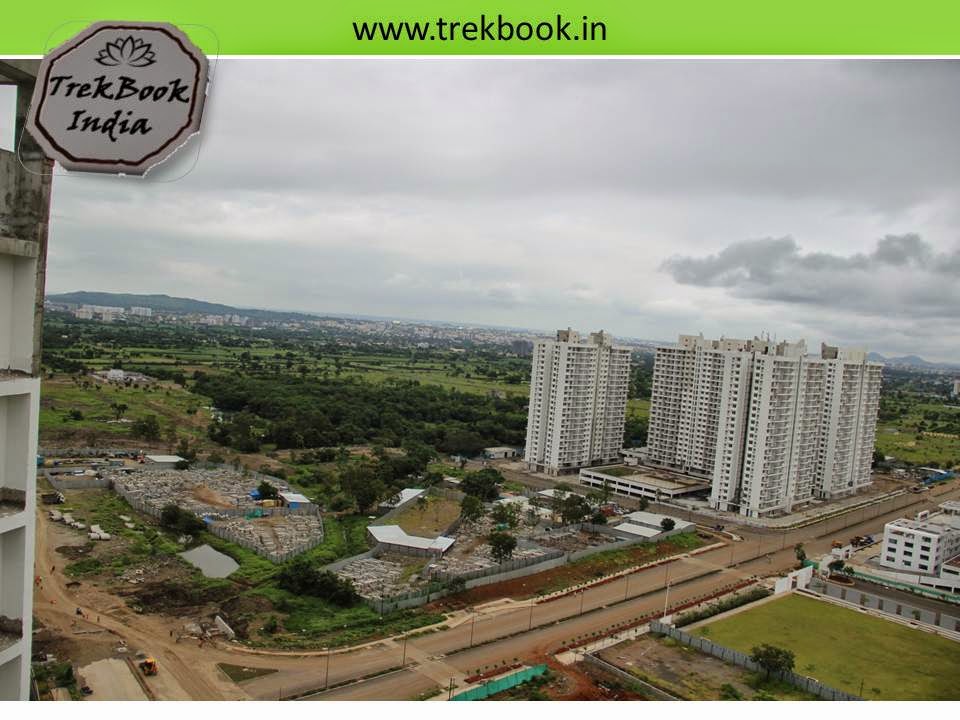 update as on 31/12/2013 ( December 2013) -the C wing 18th floor is complete
you can see the road junction is ready ..looks beautiful …. it is said that the movie "mangalashtak once more" shooting was done at life republic hinjewadi.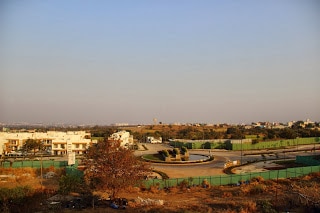 the city has started taking its shape by the sky scrappers roaring high .. bungalows are almost ready and they are now showing it to the owners .. for the flat owners they shall start it by next quarter or so … feeling so good 🙂
Update 15/5/2013
Anisha Global School buildings work in May 2013 at Life republic Hinjewadi project
This is future school modelled on  the successful Singapore system, spread across 7 acres !
I think they are really driving the project towards a future 🙂
may be one day your child will be part of such school 🙂
Buildings progress at life republic hinjewadi project in may 2013, work till 9th floor done !
Update 15 December  2012
A high tech and futuristic school worth 35 crore will be functional in academic year 2013-14 in Life-republic 🙂
yes, they are launching Anisha Global school (AGS) which will be based on the CBSE digital curriculum empowered by Marshall Cavendish Online from KG to 12th. AGS will be having a campus spanning ~7 acres ! with surprising low fees ~60000 per annum !! once done with this project they shall start AGS scholls at Kharadi and NIBM Pune.
Update 1 Aug 12 – project progress is satisfactory (on schedule at least for my building)
loan approval status from different banks is as under(as on 1 Aug 2012)
All schemes in life republic, hinjewadi approved by  ICICI Bank & India bulls
SBI has approved R2, R4, R6, R7
HDFC, AXIS bank & LIC  has approved R2, R7
Update 15 May 2012 –
by the way you must note that at Life Republic, they provide only one parking (even you want to buy more you can not ?) its funny to me … such a huge township … people with 2 BHK costing ~55 lacs … and they think one will have single car at home ! NEVER ….. but no use … they think you should not spend more money on car ,,, but may be walk around for kilometers to maintain your health …. i think this decision of the township planned is completely wrong … since most of the people staying there wuld be from software park .. and with both husband/wife working  … most of them wuld have at least two cars …. and to my surprise they have not planned for this … they could have fetched more money out of selling parking to the owners … didn't they ?
Update 07 May 2012 –
Life Republic Hinjewadi by Kolte Patil, this project is not still approved by SBI for home loan, they informed me in January 2012  that they will get approval in 15 days, after 5 months !!! still they do not have approval from SBI !!!
Update W4 April –
The registration office is at Paud ! and there is good amount of rush, say Life republic people book ~21 persons in a day, so you need to be there early morning 9.30 am, so as to wrap as soon as possible, also at Paud there is no good hotels around, so do not get along with kids there, nothing to play with and need to wait for at least 2~3 hours. so better to carry some packed food for you (drinking water u can buy from local shop or carry, since they sell local brand water bottles)
Udapte 15 April 2012 –
Life republic construction site visited on 15 April 2012, progress on the same is in below photograph
honestly it is not great as compared to the one seen in month of Feb 2012, if one looks at the scope of the project, this speed will definitely not help ! this is my first cut judgement based on my own experience in industry. they must speed up and synchronize at this time only else they will surely miss the targets ..
the possession of flats they are claiming t o be in 2015, which means they must hurry, but let's see since the technology the will be using is to build from ready made slabs …