Puja … let the trek be a success … FONA members performing Puja & ready to head to Bhambarde village for the night stay …
This is India … begin good things by cracking the coconut 🙂
The night stay at Bhambarde in a residential school run by SAMPARC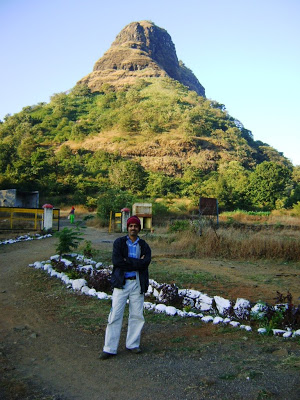 There is a check dam built for the school & this is a view of famous "Navara Navari" i.e. Husband & Wife from the check dam point
View of Tail Baila … it will not take much time to reach the base camp !

On the way .. its windy .. u can feel the vertical walls of Tail Baila …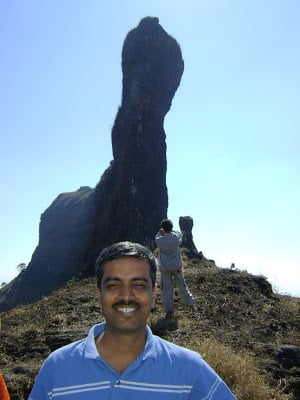 One more view of the vertical wall

BTW this was only the base camp .. & FONA team climbed this up on 26th Jan 2011, but unfortunately I could not attend that climb 🙁
We were staying at the Bhambarde school run by SAMPARC, which was very clean, the one which you can compare with top most schools in Pune & I really admire that.
http://www.samparc-india.org/bhambarde-school-hostel.php


Recommended reference reading –
One day trek in Sahaydri mountain ranges – Do's and Don't, Things to carry list
cheers !!