Remember that Lohagad is one of my favorite fort to go for quick walk along with our guests …
there are two ways, one can go upto the fort bottom by car (from the Pavana dam side road) the other is to have ~6 km walk from the Bhaje caves. [
update 2016
– Now you have drive down road from old mumbai pune highway till Bhaje caves further to Lohagad with brand new road]
So our
FONA (Friends Of Nature Association – Talegaon)
decided to do a plantation efforts last Sunday and arranged for different tree seeds which we got from forest department.
We selected the following seeds :
1) BHAHAWA (Indian Labernum – Cassia Fistula Linn),
2) BAMBU (Bambusa dendrocalmus),
3) KANCHAN,
4) KARANJ (Derris indica),
5) BABHUL (Black catechu – Acacia arabica)
6) AWALA / AVLA (Indian Gooseberry – Emblica officinalis) (MOTHA),
7) KALA SHIRISH (Rain tree – Albizia lebbeck),
8) CHINCH (Tamarind tree – Tamarindus indica),
9) GULABHI BHAHAWA
seeds which will last long for life and will not require more water to grow up.
The beginning … Mahesh with Team Leader Mandar on the seeding drive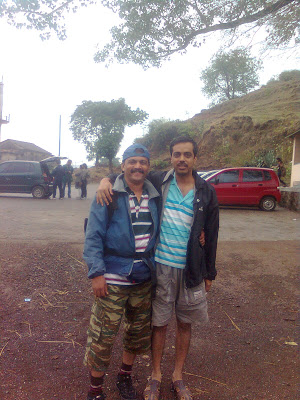 Busy FONA team members in plantation
Velvet Mite, very commonly found in this area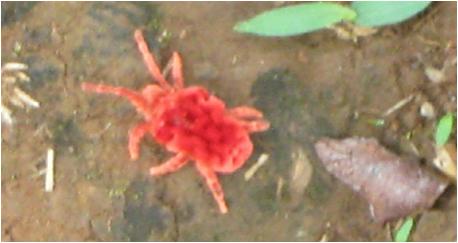 BHAHAWA, BAMBU, KANCHAN, KARANJ, BABHUL, AWALA(MOTHA), KALA SHIRISH, CHINCH, GULABHI BHAHAWA seeds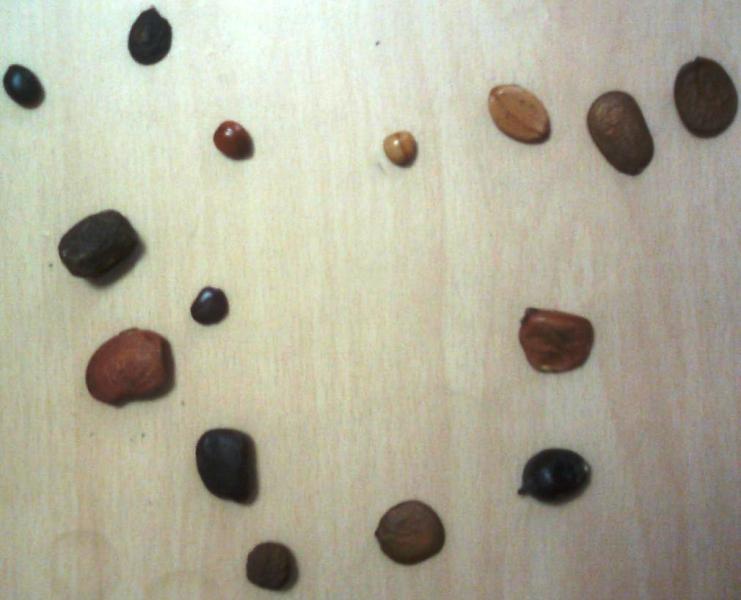 Things to remember while seeding
1) find suitable place for seeding, it can be away from the normal walking path of persons or cows/ships etc.
2) Dig ~1~1.5″ inside ground
3) place at least 3~4 seeds nearby (this will ensure chances of surviving at least one of them)
4) cover up with soil
5) place 2~3 stones in direction of flow of water, so that water flowing due to heavy rainfall will get diverted from the seeds & will flow from the sides, this will protect seeds flowing down from the place
Happy tree plantation 🙂 & do not forget to ask me or FONA for help if you are willing to do this at your place, we will happy to help you out.
Lohagad Directions for trek (see map below)
Pune to Malavali railway station (railway)
Malavali railway station to Bhaje (Walk or Rikshaw)
Bhaje to Lohagad (walk)
Pune to Bhaje = 60 kms
Good reading for the TREE information in Marathi to English names
(Refer to my last year blog post  Energized … back from Lohagad)
Recommended reference reading –
One day trek in Sahaydri mountain ranges – Do's and Don't, Things to carry list
cheers !!