Ghorawadeshwar near Begdewadi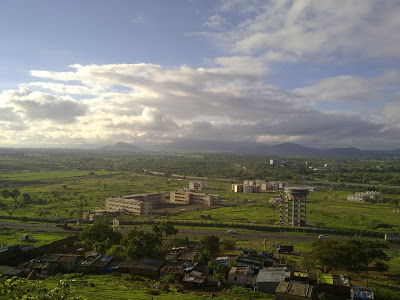 In giving another boost to our drive to have more & more trees planted this monsoon & observe the output, we decided to have plantation in area where we visit frequently. so that we are able to check the progress & effectiveness of the process we are adopting, to derive any improvement required in the plantation process.
So we selected Ghorawadeshwat hill for the next plantation for the reasons that we visit once in a week to this hill place which is one of the most beautiful and less crowded !! place in our area. (may be for the reason that it is very steep for climbing). This is our most favorite place for weekly visit & now a days our team is able to climb this hill in matter of 8 minutes 🙂
So ….
Here we will be trying plantation with different techniques, observing the results for different type of seeds how it responds, in terms of growth, living rate, are they able to sustain in the monsoon with proper growth etc.
So if you even think of becoming member of our team .. or participate in this FONA activities .. go ahead .. put scrap here & u r always welcome .. to be part of team