Time: 4.30 pm onwards
Address: College of Engineering, Wellesley Road, Shivajinagar, Pune
Contact Information : 020-25507204
'Regatta' means a series of boat races. Its a unique kind of spectacular display of sleek and swift shell boats with oars impelled by the COEPeans in the river water. You can see fabulous synchronization amongst the rowers in water.
This event generates skills, wisdom and confidence in the students. It pours in the ability to handle uncalled situations along with fitness. While I was in college in 1991  I used too enjoy this festival a lot. Even now I keep going to attend the festival as the time permits, giving remembrance to the old and gold days. I still remember my friends doing rigorous practice sessions for couple of months prior to the event.
The COEP Regatta showcases about 165 unique boats, and mind it… out of three Eighters in Asia, CoEP boasts to have 2 of those. And one more thing to boast .. we also have two wooden Canadian Canoes, said to be 60-70 years old.
COEP is the only engineering college in India to have its own Boat Club.
The club has a variety of boats which can be accessed by the students of COEP and the alumni. The club is an active member of "Maharashtra Association for Canoeing and Kayaking (MACK)" & "Maharashtra Rowing Association (MRA)".
Footfall each year is around 10-12K people
COEP Regatta comprises of the following shows
Arrow Formation
Shell Games
Kayak Ballet
Telematches
Punt Formation
Mashaal Dance
Special Show Lighted Kayak Ballet
COEP – 90th Regatta Official Promo Video
Special Appearance: Team PHUNTROO with Ketaki Mategoankar.
Sunday I went to COEP with my family to attend the 82 nd Regatta festival.
Here are few snap shots of the same.
Mashal (fire torch) formation showing collage name from distance .. … amazing combination's presented by students .. very much creative and message giving 🙂
The senior batch !!! see Ex students from 1970's participating in the Regatta festive 🙂
my salute to these seniors 🙂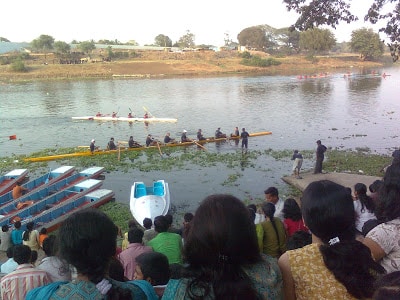 Amazing fireworks presentation …
The crowd
Arrow formation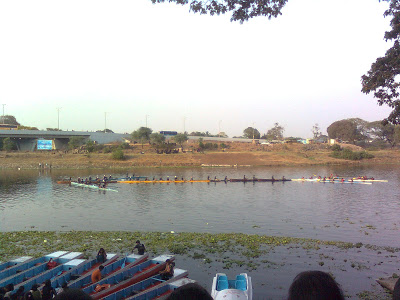 My recommendation to all past students of COEP, come on goto your college and see the changes in collage premises over the years 🙂