In search of weekend spots, I discovered this beautiful upcoming city near Pune as called as "Lavasa City" …. I loved this beautiful city, I call Lavasa as The Venice of Maharashtra … In perfection to the nature … & one the way to Lavasa you cross Dasve Ghat with numerous waterfalls, in fact once you cross the Lavasa entrance you will see only waterfalls (in monsoons season). Also on Lavasa Panshet road you will find big waterfall aka Nigara water fall of Pune.
Lavasa city is private holding city buit at just 60 kms distance from Pune.
Complete city is neatly planed and build based on Italian town Portofino, and most of the street names as well as building names bear the same name that in Portofino.
Lavasa is located such that its surrounded by serene Sahyadri mountain ranges and situated amid huge water reserve of Dasave dam.
Its one of the best place to spend your weekend with family and friends with so many things of entertainment, luxury stay facilities, variety of food options, water sports and ample space which makes your weekend a leisure experience.
Lavasa holds the most picturesque landscapes, vibrant views with clear blue water bodies which are so romantic and picture perfect! Its simply being somewhere outside India feeling in matter of hours.
The Lavasa city which is a perfect blend of beauty and infrastructure has its spread over 25000 acres covering 7 hills.
Lavasa is turning out to be a new hangout for people looking for a small trip away from the hustle and bustle of hectic city life.
Such beautiful location Lavasa is available at a distance of 187 kms from Mumbai and 60 kms from Pune city.
Nigara water fall of Pune – You will get it on Lavasa Panshet road just after crossing the Surya Shibir. To reach the waterfall, from Panshet- Varasgaon dam you need to go on Varasgaon- Lavasa road, within 5-6 km you will see this Nigara waterfall.
What is Lavasa city entry fee in 2019?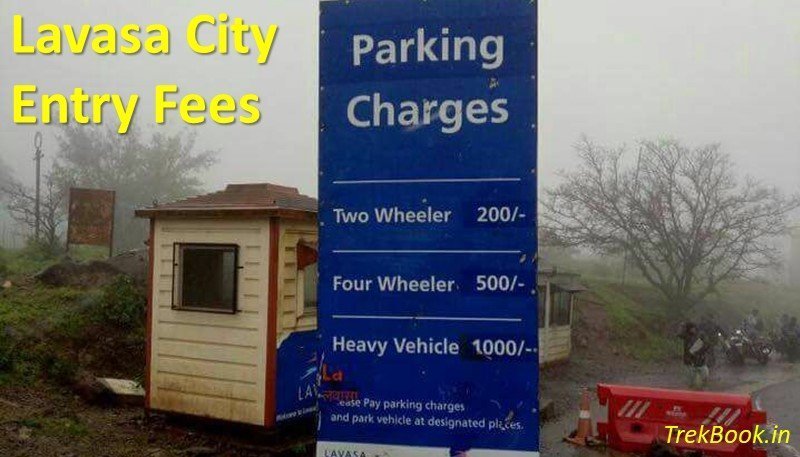 There is no entry fee as such in Lavasa city, however they ask for parking charges per vehicle basis (and not per person) which are as follows
Year 2019
Year 2018
₹200 per two wheeler and
₹ 500 for four wheeler and
₹1000 for Buses and other heavy vehicles
Year 2017
Year 2016
₹30 for a two wheeler
Dasve Lavasa Waterfall
There are numerous waterfalls that you will see in Lavasa city, in monsoon season (June till Sept) the city can be called as city of waterfalls.
Just look at the collage below showing sample of what you will get when you are on the road to Lavasa through Dasve ghat. In fact once you enter the Lavasa city you will see number of waterfalls along the road side, simple enjoy the nature and plenty of pourings of fresh water.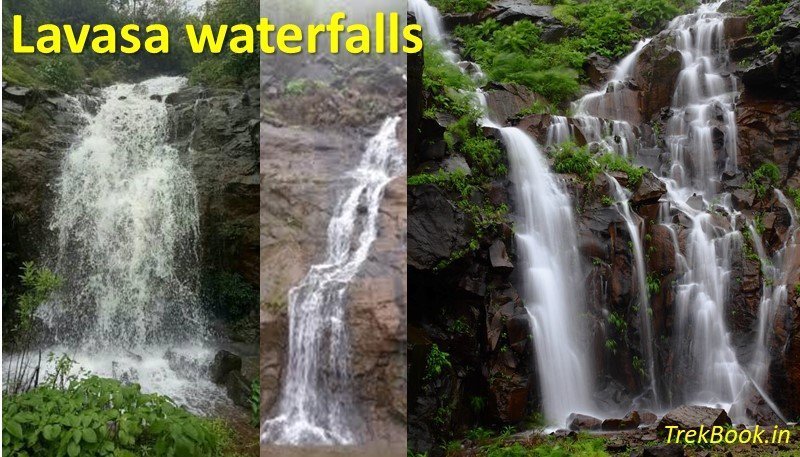 Dasve Lavasa dam
While you reach the city center you will have pictorial view of Lavasa dam aka Dasve dam.
Wow it looks stunning from a distance, so as its beautiful when you drive on the connecting way over the dam, there is water around the year (although reduced in summer) which supports the lifeline of Lavasa.
The location of Lavasa is chosen wisely considering amidst the natural reserve of water.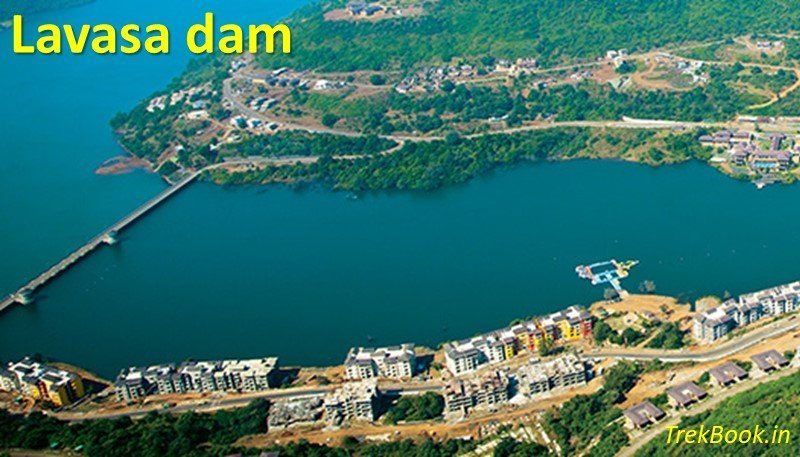 Indoor Golf
You have two choices, Playing a basic game (1 hour) or virtual golf simulator (2 hours).
Spa in Style
The Karvi Spa in Davsino Country Club have 11 therapy rooms and you can get rejuvenated with fantastic spa massages. A relaxing weekend guaranteed !
Adventure Sports
My suggestion is to try rappelling, rock climbing, paint ball …. at the Xthrill Adventure Academy.
Or if you just want to relax with your love then just forget everything and enjoy Pontoon boat rides on the lake.
Nature Walk
Its not like Matheran, but still you can explore here with nature walks around … get to feel the greenery .. birds … flowers .. be nature fresh.
Bamboosa
If you wish to be educative ! and also want to buy some art crafts … then do visit Bamboosa Bamboo Factory. Get some bamboo wall clocks, lamp shades, furniture and showpieces.
And last but not the least is the street plays on Saturday (first and second of every month).
its amazing …. Do experience this beautiful city ….
More ever I loved the night views of this city than the day time 🙂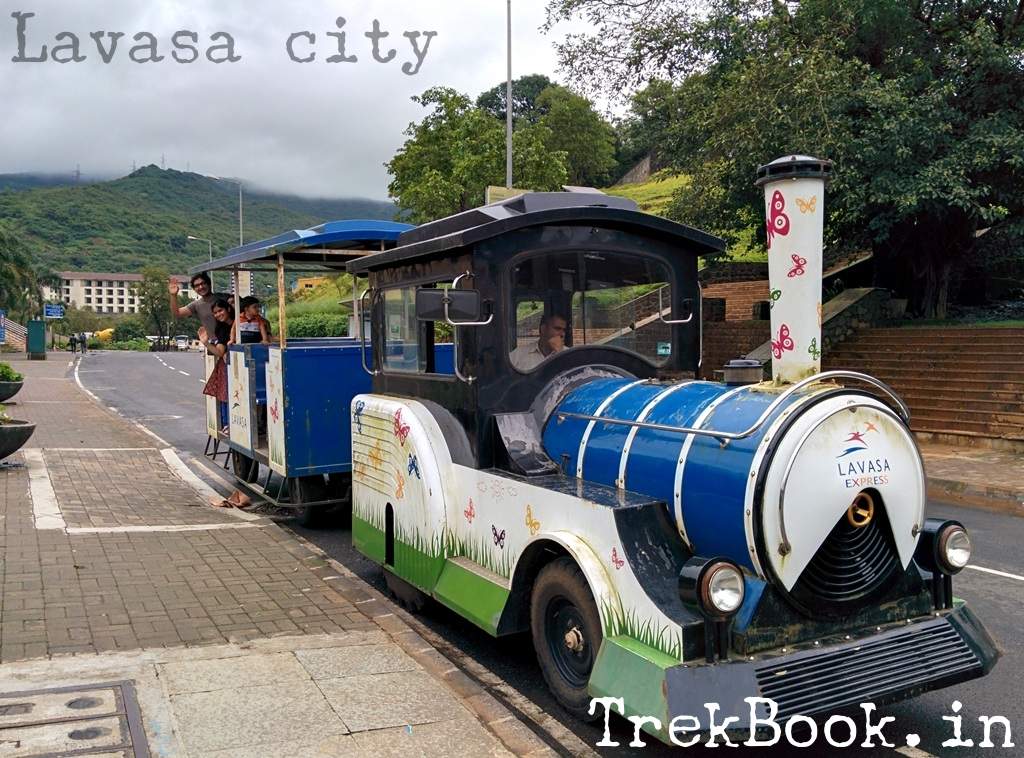 How to reach Lavasa city?
how to reach lavasa from mumbai?
On the Mumbai-Pune Expressway
– Via Panvel – Lonavala – Chandini Chowk
– Via Hinjewadi exit
– Via Lonavala – Somatne exit – Pirangut
– Via Lonavala – Nive – Tamhini
On Mumbai-Goa Highway
– Via Kolad
how to reach lavasa from Pune?
Via Chandini Chowk – Pirangut
Pune Railway Station to Lavasa is 65 km
Lohagaon Airport, Pune (Domestic) to Lavasa is 72 kms
---
Useful links
Things to do at Lavasa
Luxary Accommodation at Lavasa