Built by Shri Satya Sai baba in 2009, this beautiful temple of Pandurang is situated at Hadshi & spread on 300 acres surrounded by lush green mountains, this is a must to visit place with family and kids for Weekend picnic.
Information about Hadshi Temple
Pandurang Kshtra Hadshi Temple timing : 7 am to 8 pm daily

This temple consists idols of Lord Vitthal, Rukmini and Shri Ganesh.

This two storied mandir has an upper level featuring the idols of Vithoba Rakhumai (Panduranga Vitthala) and the lower level is dedicated to Shirdi Sai Baba and Satya Sai Baba.
In case you wish to meditate, a meditation hall is available below temple.
Mr. Jadhav is the Land owner of this area & he built temple according to Shri Satya Sai baba.
Senior citizens :
Levitator available to help with the steps to get to the upper level shrine
Parking Charges :
10 Rs for 2 wheeler, 20 Rs for Car
Children Play area available
Museum of Saints : Sant Darshan
Museum is shaped like ॐ and walk through tunnel. It consists of beautiful sculptures that exhibits different deities and saints of Maharashtra and other parts of India. You can spend an hour or so to walk through all the exhibits in the museum.
Hadshi Museum entry fee : ₹150 (people over 12) and ₹100 (kids under 12)
I felt if pretty high, however considering maintenance of the facility you must help them by paying this premium.
Boating : There is boating place 1 km away from the main entrance.

Problem :

Ladies toilets are extremely dirty and stinky (Refer Google review by shivani barve posted on Jan 2018)

How to reach Hadshi from Pune
Route 1:
Pune Chandani chowk to Bhugaon to Pirangute to Paud to Hadshi.
Route 2:
Old Pune Mumbai road to Pavana dam road take a left turn to reach Hadshi.
Hadshi Temple Address:
Near tikona Vadgoan Maval, Pune, Maharashtra 411014
Hadshi Google GPS co-ordinates 18.583725, 73.507855
Food
Canteen facility is available, However only limited snacks are available, which is just okay (Refer to Google Reviews in Jan 2018)
Best way is to take your tiffin and enjoy over beautiful landscaping in front of temple.
Enjoy Beautiful temple with beauty of nature, fresh air, plenty of greenery all around
Very clean and beautiful layout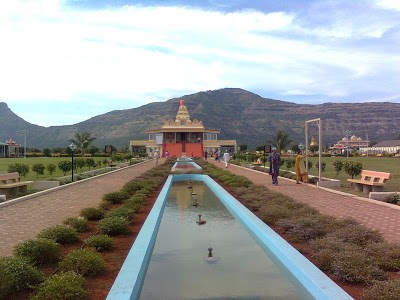 Side view showing the lush green lawn, enjoy your food here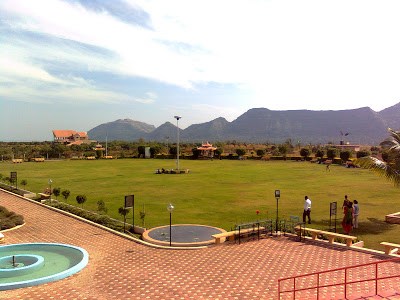 you may read this to get information about the hadshi temple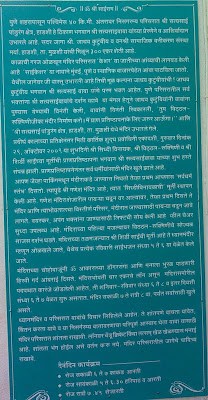 Refer to Map below if you want to visit "Panduranga Kshetra, Hadshi Temple, Pune"
Very clean and beautiful layout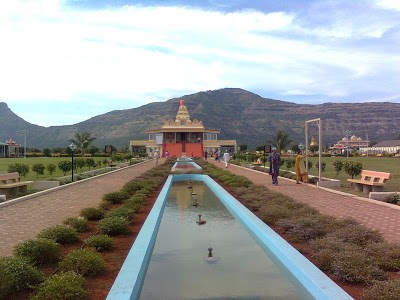 Side view showing the lush green lawn, enjoy your food here
you may read this to get information about the hadshi temple
Refer to Map below if you want to visit "Panduranga Kshetra, Hadshi Temple, Pune"
Summary
Reviewer
Review Date
Reviewed Item
Author Rating