A friend of my mother is staying in Olava old age home near Simhagad, Pune ( ओलावा वृद्धाश्रम ). So we decided to visit her on last Sunday.
You can see the photograph of Old Age Home from outside
"Olava Old Age Home" is situated in green area near to Sinhagad (famous fort in Pune), you can definitely feel fresh once you are there. One good thing I must note here is that Olava also have @ 10~15 children doing there education from the profits they make from running the old age home. I found that amazing, since they are doing this activity without having much advertisement. So me and my friends are thinking of supporting their activity by having regular help to them.Anyway look at my mother standing in between her friends at Olava. She was really happy to meet them, and till the time she had a long lasting chat with her friend, me and my nephew took a long walk to the Amruteshwar temple near by. I will put those photographs later.
Olava old age home – Pune ( ओलावा वृद्धाश्रम )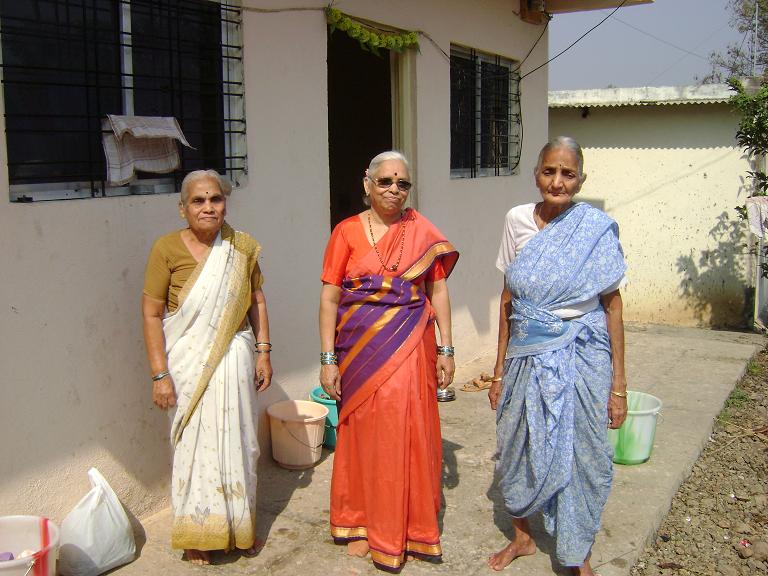 This was my first (& may be last) visit to any old age home, I think because of children being located outside country it will be need of time in coming future …. At least their parents will get proper attention and medical help as needed.
My mothers friend is here since her daughters itself are in their 70's !! and hence not able to take care of mother !!! Any way everyone will have a valid reason for being here ….