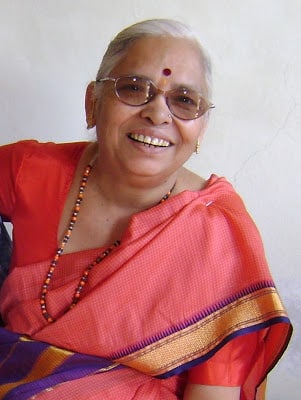 Hey ! Preparation is going on … something YELLOW is being cut into pieces !! Guess what ?
Yes, it is Turmeric…
Through out the year my mother is busy preparing many types of Pickles.
Virtually she makes pickle of anything, like Carrot, Karela, Gawar beans, Mango, Lemon, Green Chilli, Red chilli, just can not complete list of everything here 🙂
So here she is preparing for
Turmeric pickles. ( Olya Haldiche lonche – हळदीचे लोणचे)
This is one of the most important pickle due to very good medicinal properties.
As you know Turmeric is used in India as medicine in many applications in different ways … Remember the story of patenting Turmeric uses ??
What ? How is the taste ? Oho … it tastes really good .. Humm but you need to wait for few days so that it gets well mixed with all spices and lemon in it.
Olya haldiche lonche ( Turmeric pickle Recipe) : (हळदीचे लोणचे)
Fresh turmeric roots to be washed, dried and then great it like shown in the bowl above
Alternatively you can  cut into pieces as shown in below turmeric picture 🙂
Heat the oil in small pan
Add mustered seeds and hing to it, now the seeds pop up with tadaka sound.
Cool it and pour it on chopped turmeric, do not forget then to add pickle masala and salt as per your requirement of spice.
Mix it well by hands.
Store the ready turmeric pickle in a dry glass bottle or traditional china clay pots.
It requires few days to mature this pickle … the taste of raw turmeric disappears in 2~3 weeks …