Kalavantin durg trek known for the most famous steps carved till fort top was the most awaited trek for me & Bajaj team. This trek I did years back when I used to gofor trek alone, later I joined team FONA where all treks are done with friends and family 🙂
Kalavantin Durg Trek or Sulka (Pinnacle)
Kalavantin Durg is easily seen from Panvel highway. Just look at it located opposite Matheran and next to Prabalgad Fort.
Kalavantin is a 500m high pinnacle on the northern edge of the Prabal plateau.
Kalavantin Durg is good one day Trek near Mumbai
Kalavantin Height – 500 meters or 2300 feet
Kalavantin Difficulty: Medium [recommended under expert guidance]
WARNING : There are cases of death at Kalavantin Durg so be cautious and do this trek under certified trek guide only
Pune trekker dies after falling into 700-ft gorge in Panvel
Pune trekker's death: Here's why you shouldn't do away with safety equipment while chasing adventure
Suggestion : User proper trekking shoes for this trek is a MUST.
Best Hiking & Trekking Shoes in India [My Recommendation 2018] – HowzBuy India
15 Important Things to Carry for Trek in India
How to Reach Kalavantin Durg or Prabalgad from Mumbai
By Train from Mumbai
Get down at Panvel railway station on Harbour Line
Take State Transport Bus till Kopoli or get down at Shendung Phata
Shendung Phata to the road near base village Thakurwadi by Rickshaw (share)
Walk further through hills to Thakurwadi
How to Reach by Car Mumbai to Kalavantin Durg or Prabalgad
    Drive till Shedung Phata Panvel on old Pune express way
    Take a turn towards Thakurwadi Village from Shedung Phata
    Landmark Zoia Mountain Spa near Thakurwadi Village
How to Reach Kalavantin Durg or Prabalgad from Pune
Pune to Panavel (get down at Shendung Phata)
Shendung Phata to Thakurwadi (Vardoli) @ 11 kms
Bus/Car can travel upto hills
(you can push Bus upto end and you have some space at the end to turn your bus around (somewhat difficult but can be managed 🙂
Then you can start walking to Thakurwadi, route is steep upto Thakurwadi
Front Thakurwadi you can proceed to Kalavantin Sulka
Approximate time required from start of hill bottom to Thakurwadi to Kalavantin Sulka is @ 2~3 hours.
Food Arrangement at Kalavantin Durg or Prabalgad
You can get food and water (natural mineral) from Thakruwadi from the Adivasis (tribal)
You have homestay and camping option at Prabalmachi Village (see phone numbers given in this post)
You can also carry your own food and cook there.
Needless to say that it was lush green all around, you may like to see all photos posted at Flikr for this trek.
Namdev 9209461474 / Balu 8097089491 / Nilesh 8056186321 (food and stay)
Best Time to Visit Kalavantin Durg
Fantastic to visit throughout the year
Due to increased popularity of Kalavantin Durg it is heavily crowded during monsoon seasons, it will create difficulty since on the steps people will line-up for climbing and descending, so suggest to reach as early as possible.
Anyway just have look at below photo showing the carved steps, believe me they are difficult to climb during monsoon season but thrilling experience too …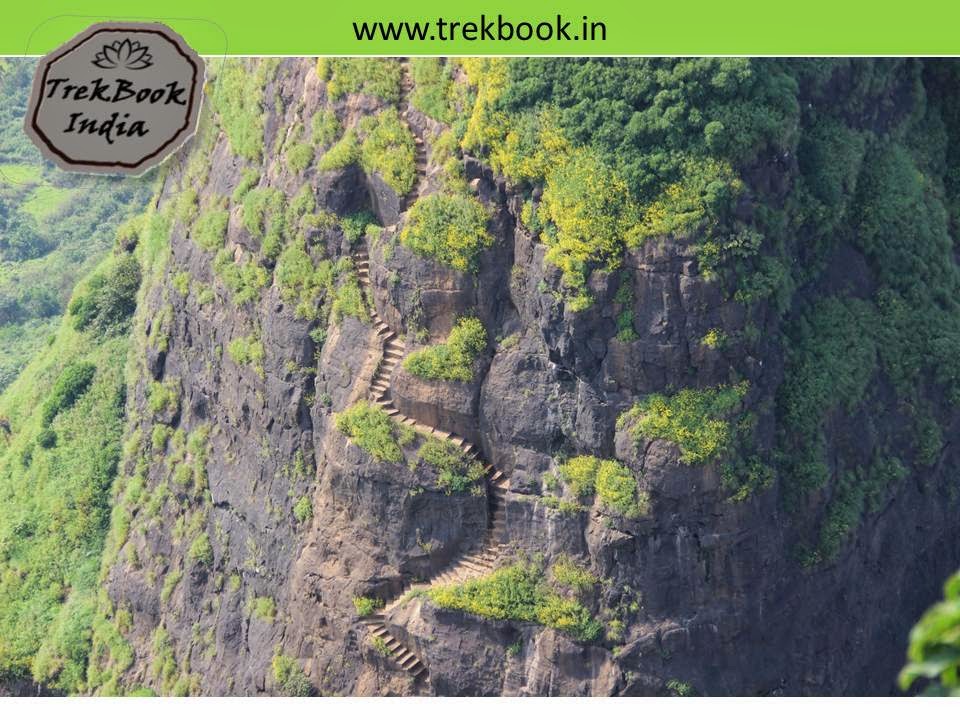 By the way Vijay reached so early at fort top that he completed both Prabalgad and Kalavantin durg in a day !! Below photo shows the top of Kalavantin durg where Vijay is showing pride of Maharashtra 🙂
And here is the most most famous steps view of fort steps, unforgettable moment to see this .. a must in a lifetime … just go for it …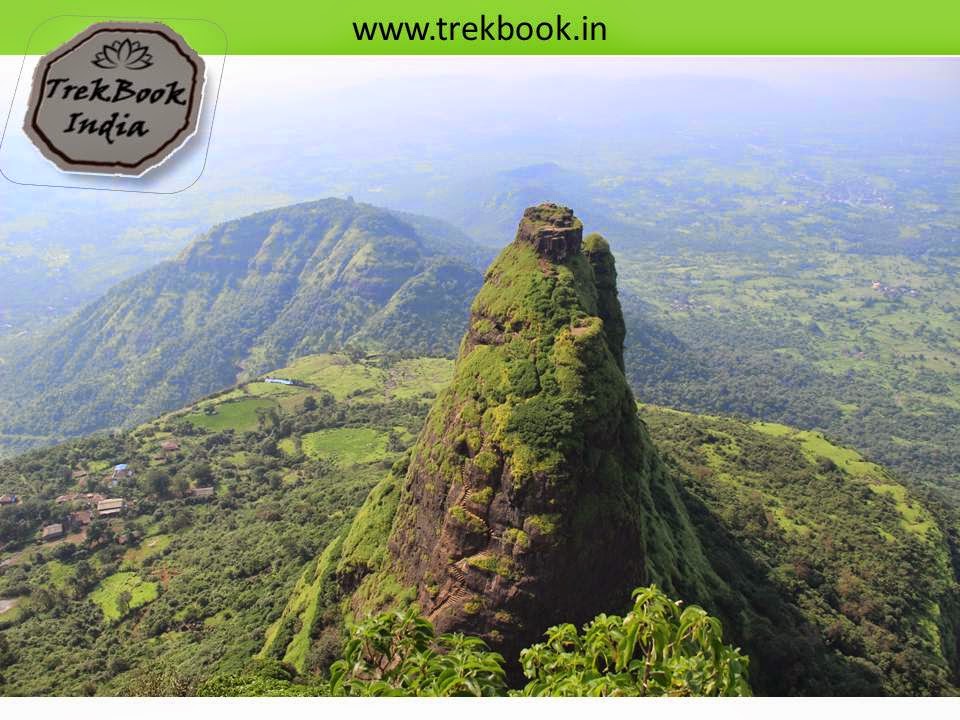 Bajaj auto limited 165th trek to Kalavantin Sulka – Pinnacle (some times called as Kalavantin Durg)
Our Trek leader was Mr. Vasant Thombare who is our sports officer.
Team Bajaj moving to the base village
Bajaj trekking group celebrating at the fort top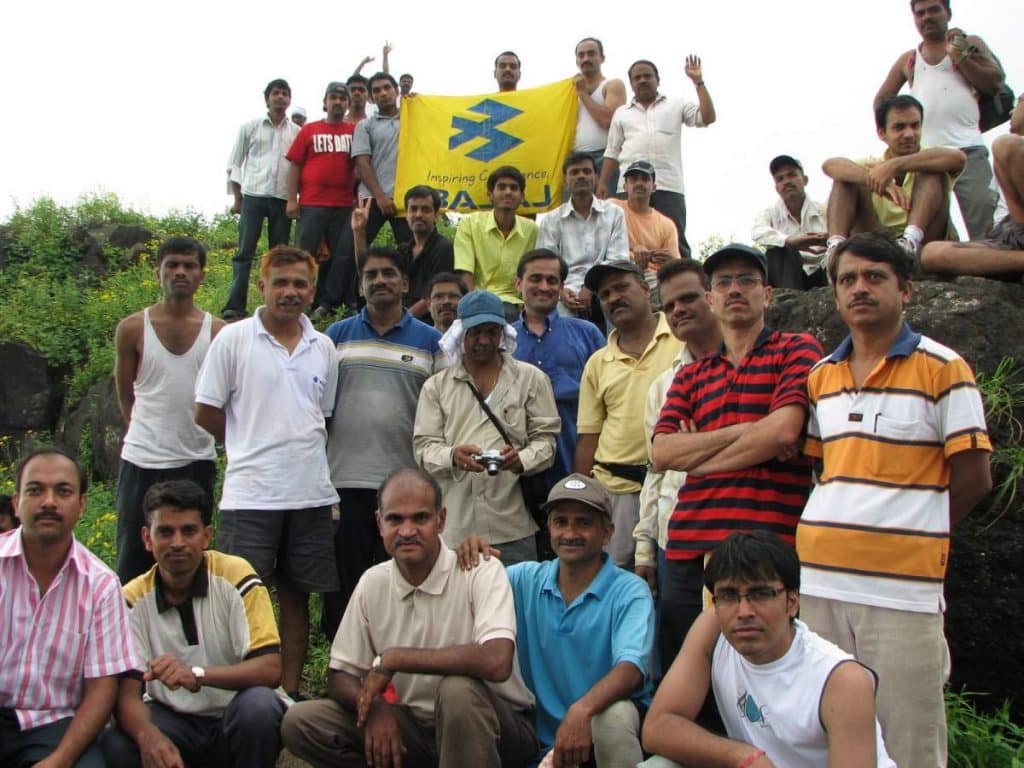 Wild flowers are seen all over the way, amazing colours of nature, specially if you visit during month of September then you will get flowering photographs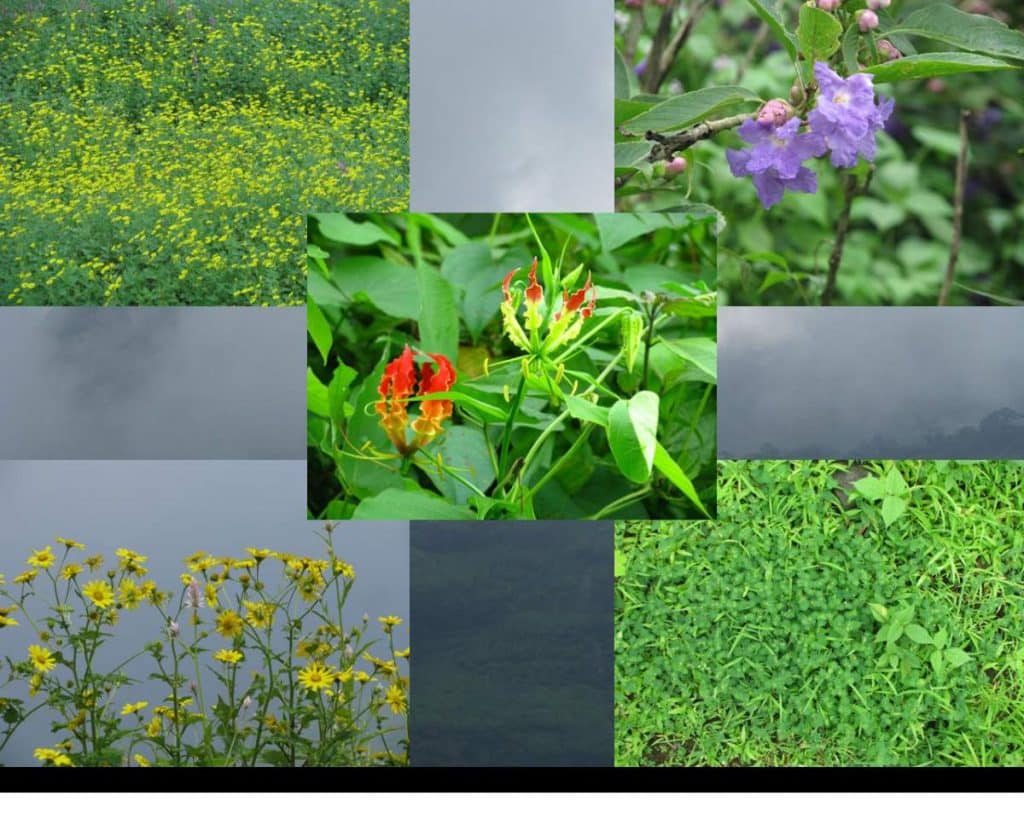 More wild flowers for you 🙂 by mother nature
& the Karvi is flower in lavender colour bloom after every 7 years !!! I was lucky only twice in last 25 years to see the karvy bloom 🙂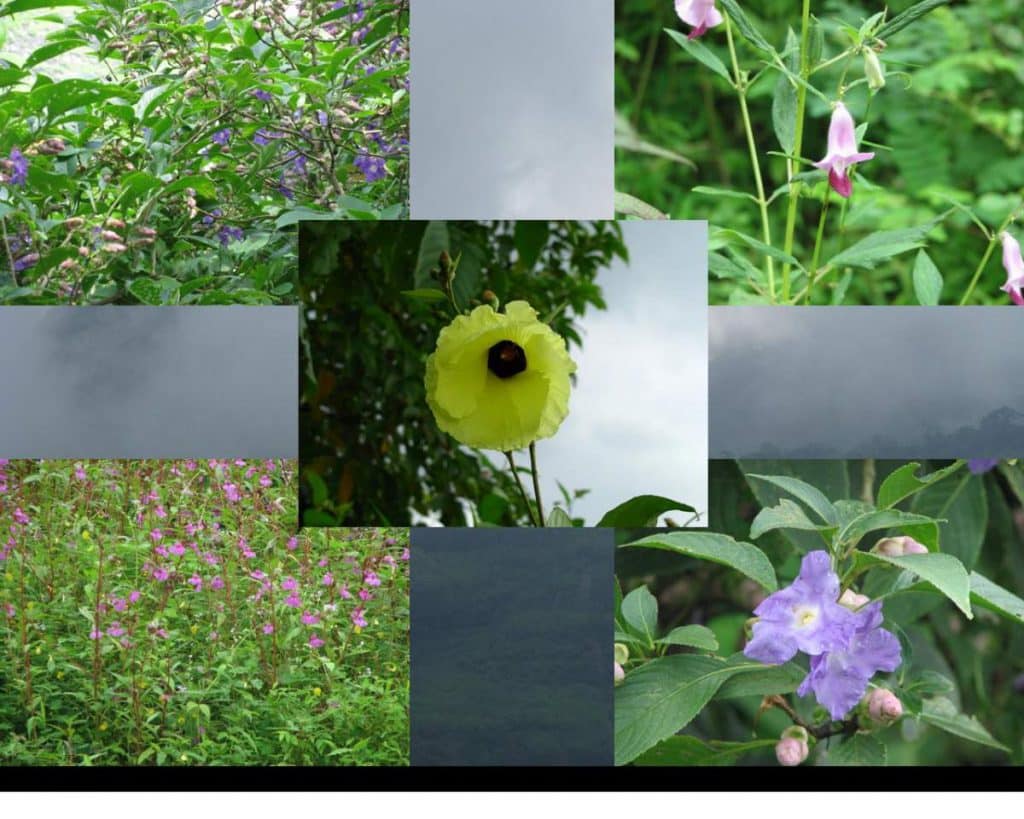 Kothaligad is exactly stands in front of Kalavantin Durg,
If you wish to get detailed information on Kothaligad trek the visit my blogpost